Ben's Surgery and Repatriation
My boyfriend Ben Whiteside and I were travelling around Asia when Ben fell victim to a rare and extremely dangerous 'flesh eating disease' called necrotising fasciitis. This is a rapidly progressive bacteria which can take a life in a matter of days if left untreated. We were in Laos at the time Ben's critical condition became apparent. However, the hospital in Laos was not equipped to help Ben, so he had to be airlifted to Bangkok where he was quickly seen to by an incredible team of specialists and surgeons. The team in Bangkok operated quickly and managed to save not only Ben's leg, but his life.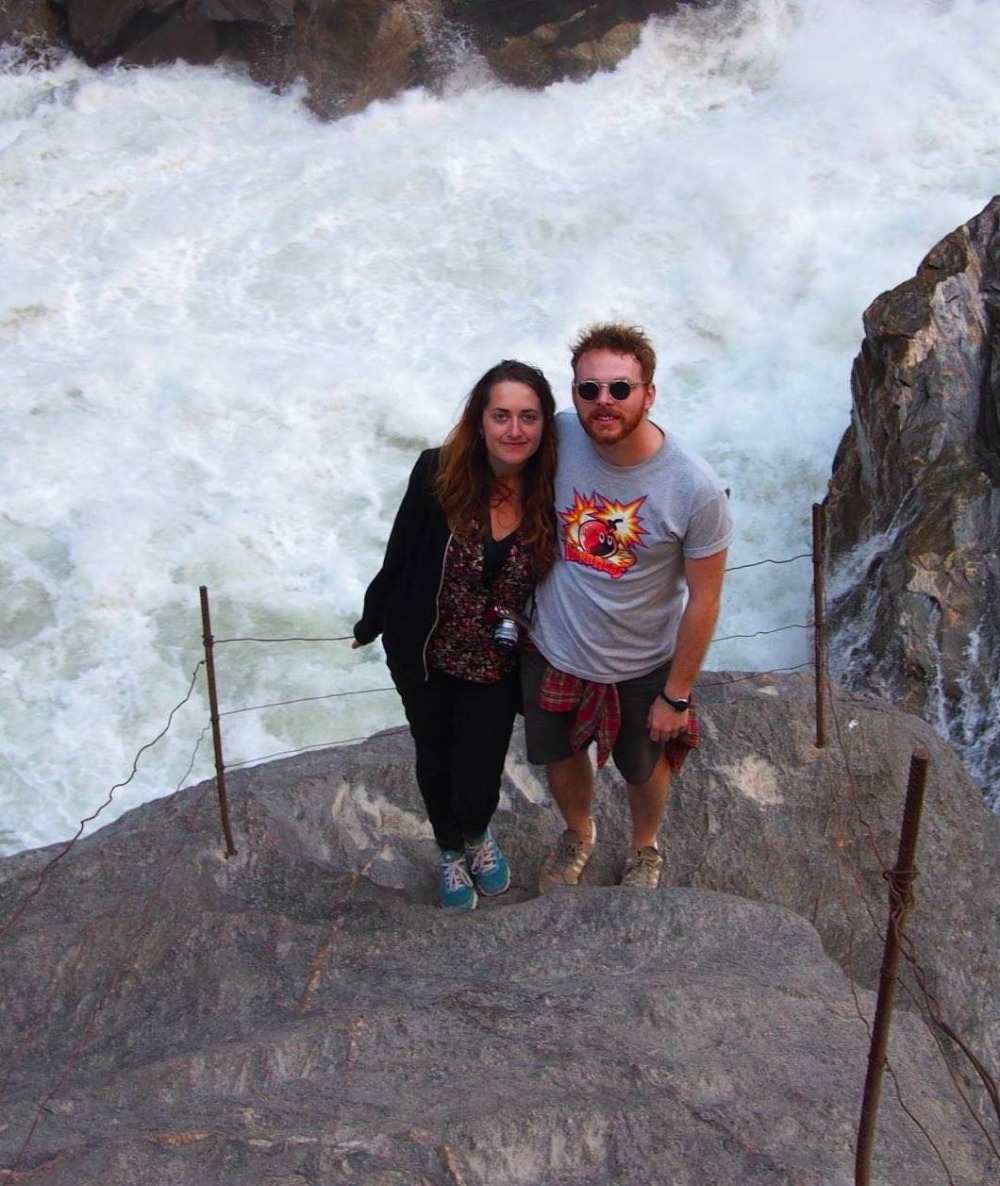 Us at the Tiger Leaping Gorge in China, days before the infection took hold of Ben.
Due to the severity of this infection, Ben has to remain in Bangkok Hospital for several weeks to ensure that the infection has fully cleared from his body. Once he has been cleared, he will need medical assistance to fly to London where he can continue to be rehabilitated closer to home. Ben was incredibly lucky to come out of this as strong as he has, however the treatment which saved his life is totalling at quite a significant cost.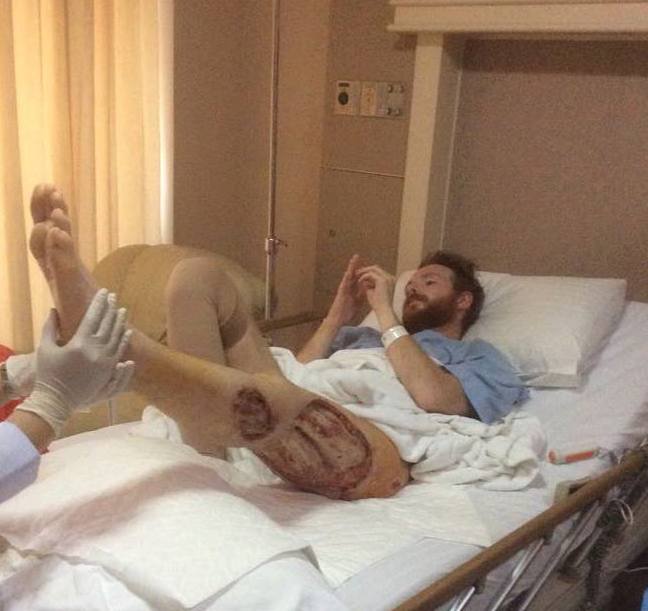 Two of the four wounds after the surgery to remove where the flesh eating bacteria had infected tissue in Ben's leg.
I realise that it is somewhat unusual to start fundraising after the life-saving treatment has taken place, however due to the progressive nature of this disease, time was very much of the essence. If Ben had not had surgery when he did, the bacteria would have certainly taken his life within a couple of days.
The treatment has so far all been paid for on credit, so I have started this campaign in the hopes of relieving Ben and his family from some of the financial burden that this situation has inflicted on them.
Thank you for taking the time to read this. We will be eternally grateful for any support for this appeal. Let's put the smile back on this wonderful face.
Organizer
Anneka Shally 
Organizer
Carryduff, Northern Ireland, United Kingdom