Ben's Animals (Feature Documentary)
(All contributors will receive a link to the digital version of the film when it is complete.)
Meet Ben Lachapelle, a 21-year-old autistic artist whose passion for animals fuels his art, reflecting concerns about extinction, habitat destruction, and climate change. Ben, alongside his supportive mother Julie, navigates the challenges of adulthood and limited services in Canada. Parallel to Ben's growth, Bill S-203, a National Autism Strategy takes its first steps.
'Ben's Animals' captures their journey, showcasing Ben's successes drawing attention from art collectors, activists, and disability advocates. However, Julie grapples with the balance between celebrating Ben's achievements and the potential burden of representing perseverance for special needs.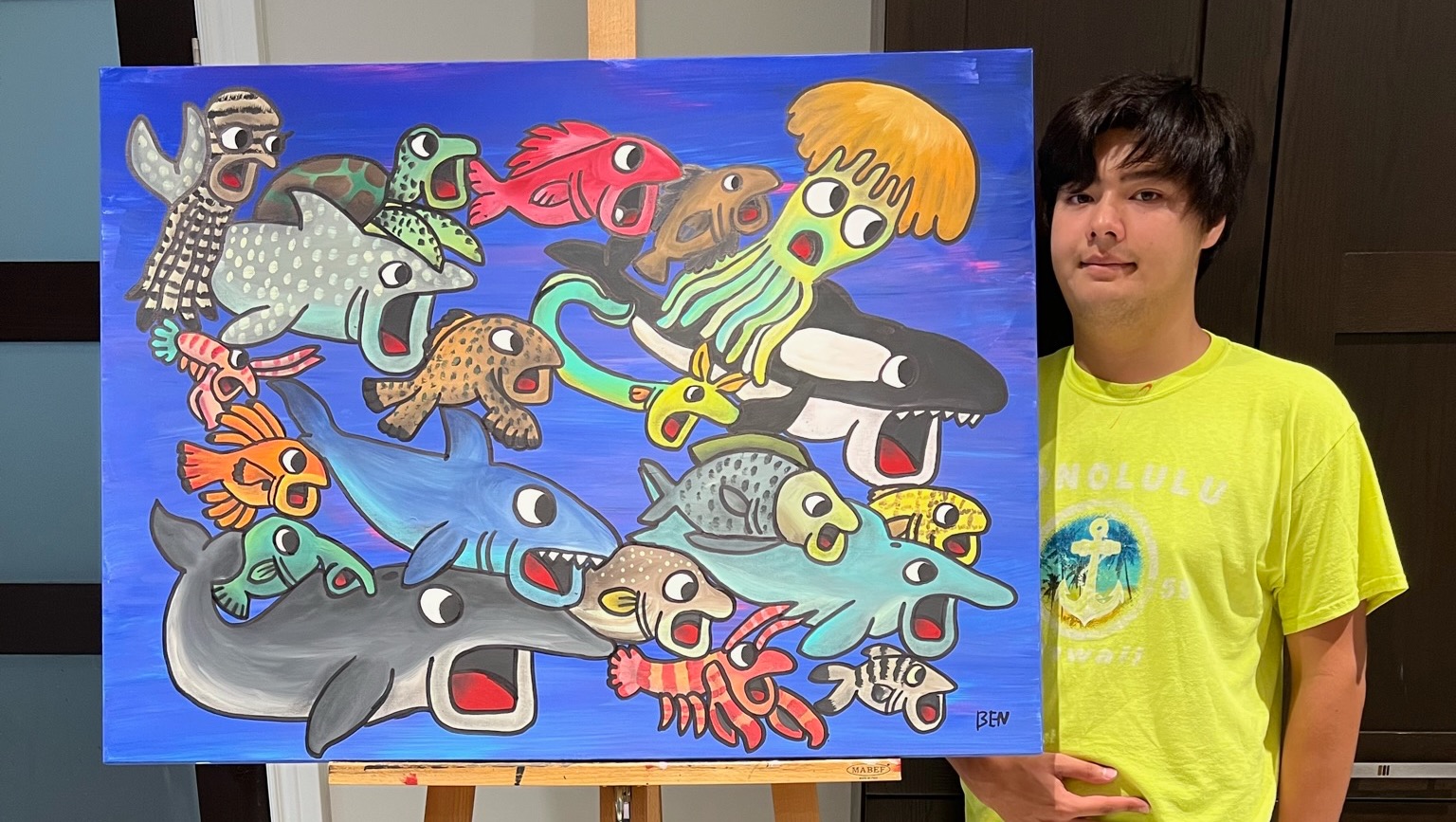 The film delves into the clash of politics, love, and emerging fame, unfolding in real time. A glimmer of hope arises with Bill S-203, addressing the needs of autistic individuals and families. The documentary, by Director Evan Beloff and DOP Noah Leon, aims to raise awareness about the unique strengths autistic individuals bring to society. It explores determination, creativity, resilience, and the pursuit of dreams, covering themes of autism, disability, ecology, environmentalism, politics, community, and a mother's unwavering love for her son.
As partners in this endeavour, you join us in supporting Ben's journey, raising awareness about his art, environmentalism, and autism inclusion. Together, we embark on a unique and special storytelling adventure with Ben and Julie, celebrating their intersectionalities in art, autism, politics, and ecology. We're thrilled to have you on board, making this film an extraordinary experience.
About us:
We are Director
Evan Beloff
and DOP
Noah Leon
. Evan has produced or directed dozens of films, and Noah has been shooting for over twelve years. Our most recent related film is
Just As I Am-The Shira Choir
which Matt D'amours of CBC said was
"one of the best documentaries I've ever seen".
You are our partners in this. You're some of the people who want to watch Ben succeed. To raise awareness of his art, environmentalism and also autism inclusion. And of course, you want to see a true story about a mother who loves her son, and wants him to find happiness and meaning in his life.
Ben and Julie are completely on board with us, which allows us to have some fun.
It's unique, it's special and we're thrilled that you want to help us make this wonderful film. We love that you're here.