On October 6, 2011 we were blessed with the birth of our first and only child, Isabella Grace.  The doctors quickly noticed that her left arm was purple from the elbow down and had several sores covering her arm and hand.  She was rushed to Children's Hospital where it was determined she had a blood clot in her upper arm.  The resulting loss of blood flow caused massive damage to the tissues in her arm and hand.  The prognosis was not good and the doctors were fairly certain they would have to amputate her arm.  After 5 surgeries in 10 days, her amazing surgical team was able to save her arm!  Unfortunately, there was extensive damage to the muscle and bone tissue to about 60% of her forearm and hand.  Bella spent three weeks in the Neonatal Intensive Care Unit before she was able to come home.  She spent the next 6 months receiving weekly in-home nursing care and weekly physical therapy sessions for nearly 2 years.  She has also had an additional three surgeries to try and repair some of the damage to her arm. 
We have health insurance but it is a high deductible plan which resets every year and the deductible must be paid again before the insurance will cover any bills.   Her initial NICU stay wiped out our meagre savings so we were forced to put the bills our insurance didn't cover onto our credit cards.  These were quickly maxed out.  We are barely getting by now paycheck to paycheck and are only able to make the minimum payments on the credit cards.  
We recently received more bad news about Bella's arm.  The growth plates in her arm bones were damaged and her arm is not growing.  This means she is going to need several bone lengthening surgeries in the future.  Because of the maxed out credit cards, no one will issue us any new credit to pay for these surgeries. The first of several bone lengthening surgeries was completed the day after her 5th birthday on October 7, 2016.  It was a success!  However Bella now has to start weekly physical therapy sessions to try and regain the strength
and range of motion in her wrist and hand.  These sessions are going to continue for the forseeable future.    We are hoping to raise funds to pay off the credit cards that we used to pay her previous medical bills and to start a savings account for her future surgeries and required physical therapy.  Bella is going to need three to five additional bone lengthening surgeries as well as a possible tendon transplant, skin grafts and scar revisions.
Thank you so much for reading Isabella's story!  She is a happy, smart, funny, generous and adorable child and we thank God every day for giving her to us.  If you decide to make the very generous decision to donate to her fund, please be assured that your amazing gift will only be used to pay for her past and future medical expenses.  If there is any left over, we will use it to start a college fund for Isabella.  She will put it to good use, she is so smart!  Thank you again for taking the time to read this and any gift is so greatly appreciated!  God bless.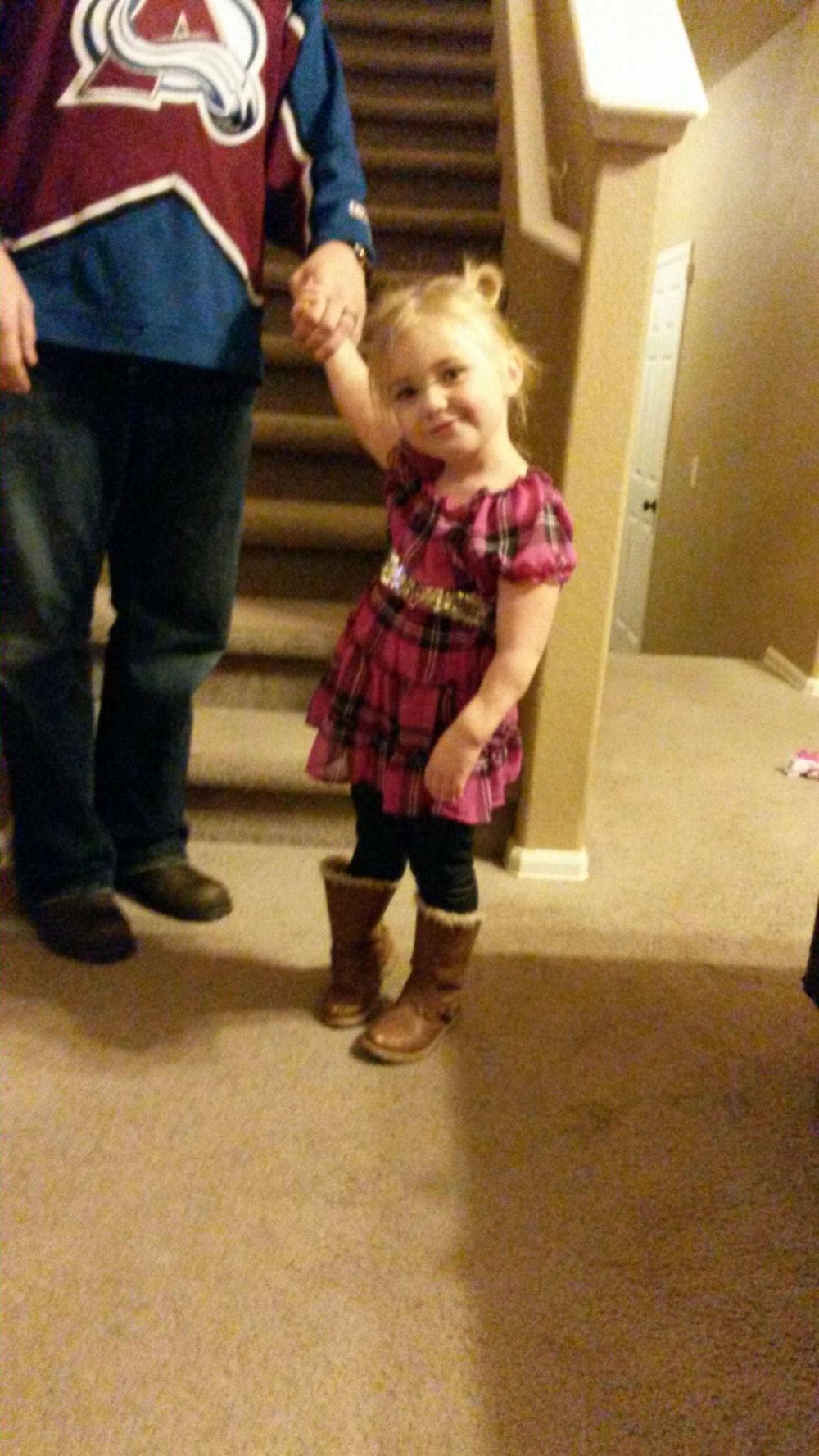 Organizer
Stephen Lyttle
Organizer
Windsor, CO