Beirut Explosion- Support Damaged Small Businesses

Donating to small vetted businesses affected by the Beirut explosions.

One of the affected entrepreneurs we are aiming to support is Bashir Wardini, who was previously
interviewed
  for Also, Freedom.
Bashir owns 3 small businesses, all on the same street. That street is 1 block away from the Port of Beirut, the heart of the blast site today where about 2,750 tons of ammonium nitrate was stored and caused an explosion reportedly 1/5th the size of Hiroshima.  After spending hours searching for his friend who is also one of the chefs, Bashir explained that "The damages are insane. All my businesses are destroyed." 
The aim is to make an actual impact on a handful of small businesses.
To truly empower responsible entrepreneurs and give them the means to rebuild. I will not raise money and blindly give it to a third party to sort through, or distribute money to such a long list of unvetted people that the funds aren't truly impactful to anyone. 
The money will be used by the small businesses to rebuild their physical stores and stay in business which will allow them to utilize their supply chain and activate economies in Lebanon.
An entrepreneurial mindset is needed across Lebanon right now.
It is important to empower responsible entrepreneurs to activate their immediate communities and send waves of support throughout Lebanon following the blast wave.
What's your favorite thing about your city and why? (Beirut)
"Sometimes that chaotic freedom that you can't find anywhere else."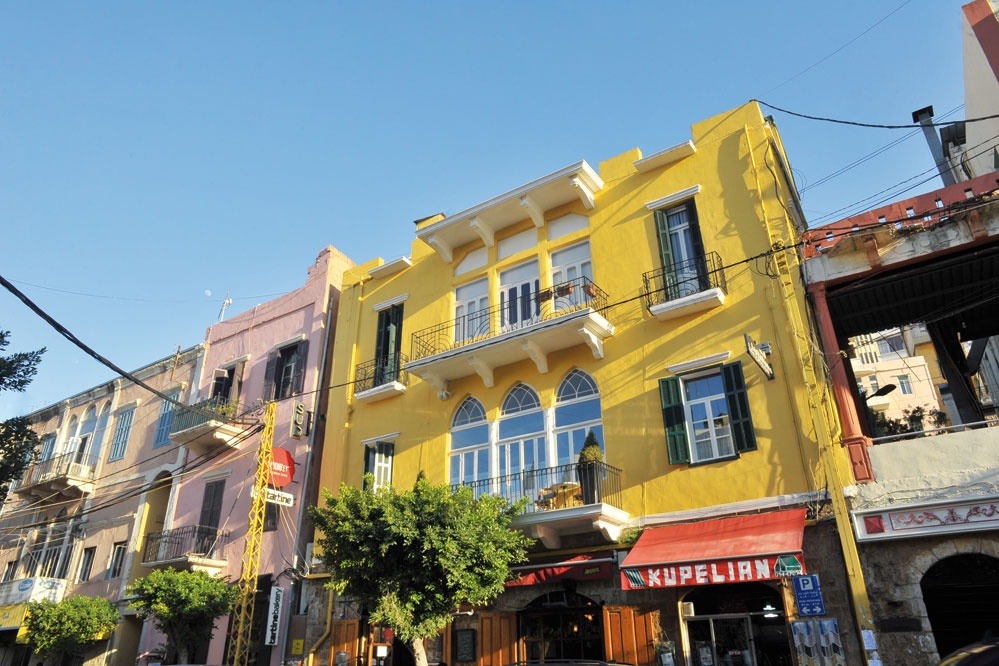 My name is Dahlia Hage, I am Lebanese and spent 8 years of my life in Lebanon. I am volunteering my small business, Also, Freedom, to  help raise money for other small businesses that were severely damaged by the explosions in Beirut on August 4th. 
As a small business owner, I feel helpless in terms of making an impact in times of crisis. However, focusing on empowering other small businesses will allow them to support their supply chains and spark economic activity throughout the country.
As the situation unravels I will allocate donations to several additional small businesses in the Mar Mikhael and Gemayze neighborhood affected by the explosions.
-
We interviewed our friend, Bashir Wardini, for a feature on our website last year. A,F Features is about spotlighting people who are pursuing their freedom with intention. He is one of the most inspiring entrepreneurs I know.
"It was when pig farmers told us that we have opened a whole new market for them, and their sales went up 500%+ up in less than three years. I could never grasp this, that we have changed how people eat and that we have created jobs and opportunities for people across the country from a 20 square meter shop."
Bashir's focus on multiple industries is lead by pure passion. He is an owner of Butcher's BBQ Joint @butchersbbqjoint -the first soul food spot in Beirut, boutique bars, Floyd The Dog and Tenno, as well as a leader for young democrats internationally. 
"'Always Strive and Prosper' is the motto that I live by on all levels - You shouldn't stop striving for knowledge or a better life quality or discovering, and what motivates me most is waking up in the late mornings and knowing that I have people that relay on me to be successful together, and a big team that also have families and needs to make a living. That is what gets me out of bed."
Bashir's businesses play a part in stimulating different parts of Lebanese industries.
Full Disclosure: Funds will be divided among the small businesses affected as the situation unravels. All businesses will be vetted by a member of the Lebanese Red Cross. Go Fund Me is free for organizers. Transaction fee is 2.9% plus $0.30 per donation.
Please email
[email redacted]
to submit an affected small business.
Become the first supporter
Your donation matters
See all
Organizer
Dahlia Hage
Organizer
Huntington Beach, CA