Beirut Explosion Emergency Relief Fund
**UPDATE**

We have partnered up with the "Communauté des Disciples du Verbe", (CDV) a registered local NGO currently helping the people whose homes are severely damaged by the explosion (broken doors, broken windows, destroyed walls, broken furniture) and cleaning the streets of the Achrafieh and Karantina neighborhoods. This campaign's mission is to safely and directly distribute funds to the families who are in immediate need of help, through CDV. They have also extended their arms to distribute funds to families who are in immediate need of financial aid due to the fact that many are now below the poverty line and struggling to make ends meet. Mission Transfer 2 donations will be distributed adequately.
Pictured below are CDV volunteer members:


Initial Post
Today,  August 4th 2020,
Lebanon experienced a massive explosion in Beirut, all this amid an economic crisis with more than 50% of the Lebanese population below the poverty line, and the COVID-19 pandemic.



Hospitals are being evacuated, over 250 critical patients in need of a hospital bed and no more space in the nearby Hospitals, the injured exceed count (over 2500).

There's a big shortage in blood, cars have been flipped over, chaos in the streets,  homes as far as 10 km away are damaged, shattered windows, doors burst open.
Lebanese officials are asking the people to welcome strangers in their home as many don't have one anymore.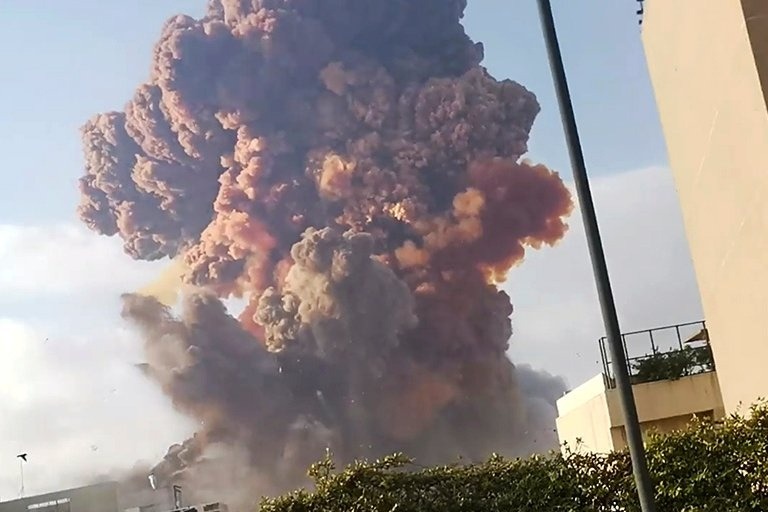 We created this page for everyone watching this overseas, feeling helpless and wish they could do something about it.

We have partnered up with a local NGO: Communauté des Disciples du Verbe who will be receiving the funds via western union. All updates regarding money transfer will be made public. Every step will be thoroughly researched to make sure that the donations raised on this GoFundMe campaign will make their way to Lebanon in full, safely and successfully.  For full transparency, please note that platform fees will apply to donations: 2.9% for overall money raised + 0.30$ CAD / donation will be deducted from the total. The Western Union transfer fee will be deducted from the total raised amount.
To read more about the explosion: https://www.cnn.com/2020/08/04/middleeast/beirut-explosion-port-intl/index.html 

Share this campaign and please pray for Lebanon. 
- The Arrage Family˜
Organizer
Nicole Arrage
Organizer
Gatineau, QC