BEIRUT BLAST VICTIMS RELIEF FUND
A massive explosion has ripped through the Lebanese capital Beirut on Tuesday, August 4th, 2020, causing major devastation. 


This blast has injured hundreds of people, destroyed structures, and damaged buildings and homes all across the city. Over 157 people have been killed, 5,000 wounded in the blast, many people have lost their homes and loved ones. There is over 5 billion dollars of damage, and 350,000 people do not have a home.

Lebanon is a country that is going through a severe economic crisis that has grown poverty limits to reach nearly 60% of the population, a country that is witnessing record unemployment rates with over one million jobs lost so far and estimated to exceed 50% of the population by the end of 2020, a country that is seeing a devaluation of the local currency, and that is struggling with limited availability of medical equipment and supplies to respond to COVID-19: Lebanon needs Help!

"We might die from hunger before dying from corona" a mother of 4 children in the South of Lebanon is stating. "we have food for today, but we are not sure if we will survive or have a shelter tomorrow" she continues.

My name is Lucas Chahine Labelle, I was born in Baabda, Lebanon. My mother is the Vice President of the NGO  FARD, which aids the needs of the people of Lebanon. She also works with NGO called Ahla Fawda, founded by Imane Nasereddine Assaf. Volunteers of these non-profit organizations are spending countless hours helping the needy and raising money for supplies for those who need it most. 

We have been in contact and working closely with the presidents of both the NGOs mentioned. This GoFundMe campaign is directly partnered with both reputable organizations and all the funds will be transferred directly to them, which then they will distribute to those in need.

We will be documenting all of the handlings of the funds received and also provide evidence of them getting distributed to aid those affected by this catastrophic event. Donations will help us purchase supplies; food, water, first aid, meal boxes, providing shelter, medical supplies, paying for medical bills of those injured by the explosion, aiding repairs of homes, etc. 

People behind this fundraiser:

Campaign Director - Lucas Chahine Labelle, graduate of Gabelli School of Business
Campaign Director - Camila Magnani, student at New York University
NGO Representative - Sana Chahine Labelle, Vice President of NGO Fard
NGO Director - Imane Nasreddine Assaf, Founder of NGO Ahla Fawda 

Lebanon has been suffering for too long, now more than ever. We need your help.

For any questions about who we are, our mission, and how we plan on distributing your donations please contact us via email that you can find on our official Instagram @beirutblastrelieffund, or simply send us a DM.

USEFUL RESOURCES

Our Founders:
Lucas Chahine Labelle Instagram
Camila Magnani Instagram

Our official Instagram:
Beirut Blast Relief Fund Instagram

Ahla Fawda contact information:
Ahla Fawda Official Website
Ahla Fawda Official Facebook
Ahla Fawda Official Twitter
Ahla Fawda Official Instagram

FARD contact information:
FARD Official Facebook
FARD Official Instagram

We will be continuing to update the information on this page.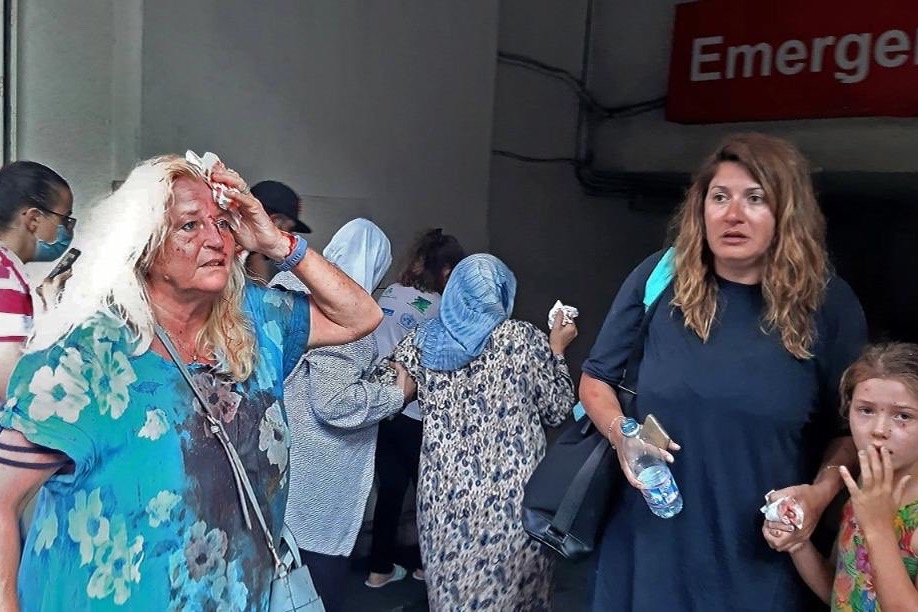 Organizer and beneficiary
Lucas Labelle
Organizer
New York, NY
Camila Magnani
Beneficiary