YOU CAN BE IN MY GRAPHIC NOVEL!
WANNA HELP ME BREAK ANOTHER GREAT CHICAGO CURSE BY BEING A CHARACTER IN MY UPCOMING GRAPHIC NOVEL?
My name is Emil Ferris and in one form or another I've been working on my graphic novel,
'My Favorite Thing is Monsters - Book1'
for the last 15 years. During that time I suffered a paralyzing bout of West Nile Virus, experienced permanent disability and severe financial distress and made some recovery from partial paralysis and ... (here's the cool part) finished the aforementioned 400-plus page graphic novel, 'My Favorite Thing is Monsters' - Book1.
(HERE IS A LINK TO A RECENT REVIEW OF BOOK 1 in the CHICAGO TRIBUNE.)
http://www.chicagotribune.com/entertainment/ct-comic-graphic-novel-kogan-sidewalks-ae-1106-20161103-column.html
)
But just as my book was weeks from it's debut - IT WAS BOTH LOST AT SEA AND THEN 'ARRESTED' BY THE PANAMANIAN GOVERNMENT. (I kid you not.)
Apparently this is what happens when a book's shipper (Hanjin Co.,) goes bankrupt in mid-transport.
As you may imagine, I was depending on sales of the book to remain 'afloat' myself! So, unfortunately, a nearly six month delay in the book's availability (Book 1 is scheduled to come out on February 14, 2017) has put me on very shaky footing, but it gets worse ...
"WAIT EMIL, ARE YOU TELLING ME THAT THERE WAS EVEN MORE GOAT-WORTHY,
CURSE-ACTION?" Sadly, yes.
Just weeks into the completion of Book2 of 'My Favorite Thing is Monsters,' my faithful computer of 12 years totally and completely died and I have no funds to replace it.
WHAT TO DO?Then it hit me. I need to open up Book 2 to the faces and personalities of its future readers!
(CUBS FANS WILL KNOW THAT 108 IS THE NUMBER OF YEARS THAT WE WAITED ... I'M HOPING THAT NUMBER HELPS ME, TOO!)
YOU CAN HELP ME BREAK ANOTHER GREAT CHICAGO CURSE AND I WILL EXPRESS MY THANKS BY PUTTING YOU (if you wish) INTO MY GRAPHIC NOVEL SET IN CHICAGO!

ROLES NEEDED: Cubs fans in full 1968 regalia (I will create the gear with my pen, if need be!), nuns in full habit, hippies, sex workers circa 1968, sex workers circa 1938 Weimar Germany, Chicago pimps, Chicago Gangsters and their molls, bartenders, Jazz/blues musicians, drag queens, doctors and nurses, Hercules, chefs in a nightclub, nightclub patrons of all types - most who will be put into 1968 high fashion clothes, ventriloquist dummies, Roma musicians, jugglers, Burlesque performers, urbanites of all ethnicities, ages, genders and physical types, sexy vampires, vicious werewolves, forlorn ghosts, drug addicts, drug pushers, PTA mothers, record store patrons, street musicians, 'Berliners' of 1940's walking their dogs, psychotherapists.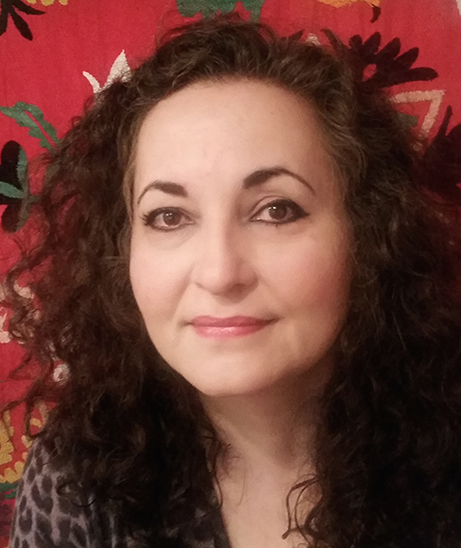 Organizer
Emil Ferris
Organizer
Evanston, IL