Gary was diagnosed with a brain tumor on July 28th, 2017 and has since undergone surgery.  Exactly one week following his surgery, and with an amazing recovery, he was back at Mayo for his first appointment with the medical oncologist.  It was determined that his tumor was an aggressive Grade IV, Glioblastoma Multiforme (GBM).  This type of tumor typically originates in the brain and does not metastasize to other parts of the body.  The Doctor being a very gifted surgeon was successful with the removal of the tumor however cancer cells can still exist in the surrounding tissue, so Gary will undergo radiation and chemotherapy treatments.  Our goal is to continue to remain positive and encourage Gary to fight this fight, one day at a time.
Gary is extremely fortunate to be surrounded by a loving family and wonderful friends who have offered encouraging support and comfort, helping to keep his spirit high.  He has however expressed his concern with the financial burden this might have on him so we are hoping to take some of that weight off his shoulders by campaigning on his behalf.
So many have already expressed their desire to help in this time of need.  We thought this fundraiser would be a great way to support Gary with any medical expenses incurred while he is undergoing treatment.  The funds would help with high prescription costs, medical bills, and living expenses as he will be unable to work as he undergoes treatment.  If you are unable to make a financial donation, we understand; we do ask that you continue to keep him in your prayers and shower him with your positive encouragement.
Gary is enjoying all the texts, phone calls, visits and cards so keep them coming!  Please share this with friends and family, so we can lift-up this wonderful guy, that we are so lucky to call our Son, Father, Brother, Grandpa, Uncle, and Friend?
Thank you so much for your generous support!                                 
God Bless
Save
Save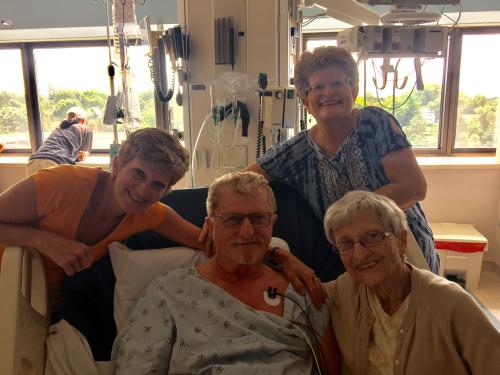 Save

Organizer