Flynn's 1st Birthday Diaper Drive
In celebration of Flynn's first year, Josh and I decided to dispense with toys and instead set our minds and spirits to paying it forward and diapering 2 babies for a year.
We're asking for your help!
In July I read an article in The Atlantic,
The Diaper Dilemma
 , that discussed the harmful impacts on parents unable to afford the most fundamental of baby care provisions, diapers. The facts are heartbreaking and frustrating:
- As many as
30% of mothers
have difficulty meeting their child's diaper requirements.
- The struggle to adequately diaper is a leading cause of
mental health issues
in new moms.
- Reusing disposable diapers or leaving soiled diapers on too long leads to a variety of
negative health consequences
, and are a reality for mothers and babies facing this struggle.
- Traditional social safety net programs, SNAP (aka Food Stamps) and WIC (Women, Infants, and Children)
do not cover diapers and wipes
.
- A year's supply of diapers for a single child costs an astounding
$936
!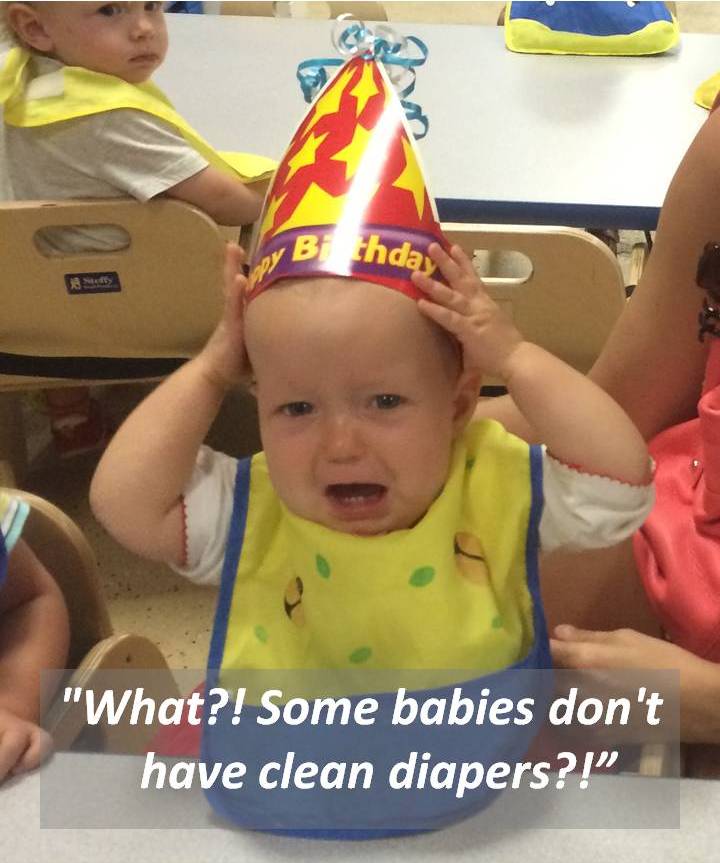 To help a family in need, we've established this GoFundMe campaign. All donations will go to the
DC Diaper Bank
 , a respected 501(c)3 nonprofit serving the National Capital Region, a place with the 6th most expensive cost of living and where 27% of all children live in poverty. The Diaper Bank's founder, Corinne Cannon, is currently nominated for a CNN Hero Award, see more of her story
here
.
Our goal is to raise $2,000
, which will keep 2 future presidents, engineers, teachers, poets, entrepreneurs or scientists, clean and dry for an entire year!
Every dollar counts!
While we will be ecstatic with any donations, we're suggesting you think in multiples of $20, as this is the approximate amount required to diaper a baby for a week. For example,
$20 = 1 baby diapered for a week
$40 = 2 babies diapered for a week
$100 = 1 baby diapered for a month
$200 = 2 babies diapered for a month
Please share this campaign with others!
Thank you 
for taking the time to celebrate Flynn's 1st revolution around the sun and to help other babies in need!
Organizer and beneficiary