Help survivors of catastrophic heat

I am a volunteer wildlife carer, who runs Fly By Night bat clinic. I wanted to share what has been one of the most horrific last couple of weeks, in the hope that our wildlife caring community might help support our beautiful bats.

In the final weeks of 2019, Melbourne experienced record-setting hot temperatures for December. These temperatures  were deadly for our wildlife. For our colony of Grey headed Flying Foxes ( a Threatened Species ) the heat proved too much for the young ones, some only weeks old, and it killed thousands. But we also managed to save hundreds, who we will now care for until they are released back to the wild.
 


Over two weeks, temperatures peaked over 40 degrees Celsius, with the worst day reaching 44 degrees. Rescuers rushed to the scene and did all we could to spray water over the heat stressed animals, but we simply couldn't save them all. The colony stretches over one kilometre, and the animals roost across the whole expanse.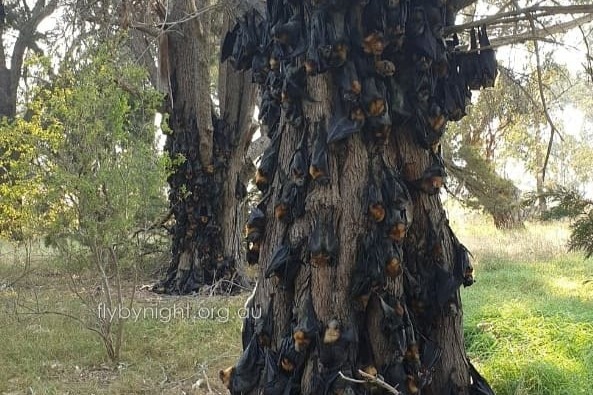 Some died  in our arms just as we reached them. Some are already too far gone and are unresponsive. Rescuers were completely distraught as bats quite literally fell dead around us.



But there is hope.

Even though we lost over 5000 animals over the events of the last 2 weeks, we saved thousands more. Our efforts saved around 290 young orphaned pups who will be hand raised and released back to the wild. We saved hundreds of adults by spraying them with water throughout the day. And we will continue to keep watch and be there when the temperatures climb again, because our Australian Summer still has 2 long months to go. 

Your donation comes directly to Fly By Night, and it will help raise all of the survivors as they come into our 'creche'- which is a bat kindergarten. You'll help us provide them with the very best care as we prepare them for a life back to the wild. Each one of these little bats will eat 350g of fruit and special supplement protein each night. They will then need support feeding all the way through their flight training and eventual release when Autumn comes. Thank you for helping us give these incredible animals a second chance. 

IMAGES : Doug Gimesy Photography , Kate Chamberlain




For more information on our work, visit https://www.flybynight.org.au/

Organizer
Lou Bono
Organizer
Melbourne VIC