Baja 34 Animal Rescue Fund
100% of Donations are going to help these neglected pets. Through our partnership with Baja Dogs La Paz we are saving lives every day! Read below to hear the story of how we came to help these pups.

Even though traumatic cases capture the most attention, food remains our highest expense. Annual food cost is $48,680.00 (USD) and this allows us to save 160 dogs. You can help us with this by becoming one of our monthly donors. Even a small donation can help. For example:
​      $20 a month feeds a puppy or small dog
      $50 a month feeds a medium to large size dog

If you are interested in adopting, please go to http://bajadogslapaz.org/adoption-process/ 

If you live in the US or Canada and prefer to mail a check, please make payable to and send to:
Baja Dogs La Paz, 11149 Bootes Street, San Diego, CA 92126
Please note that your donation is for the Baja 34 Pack!

Our Story: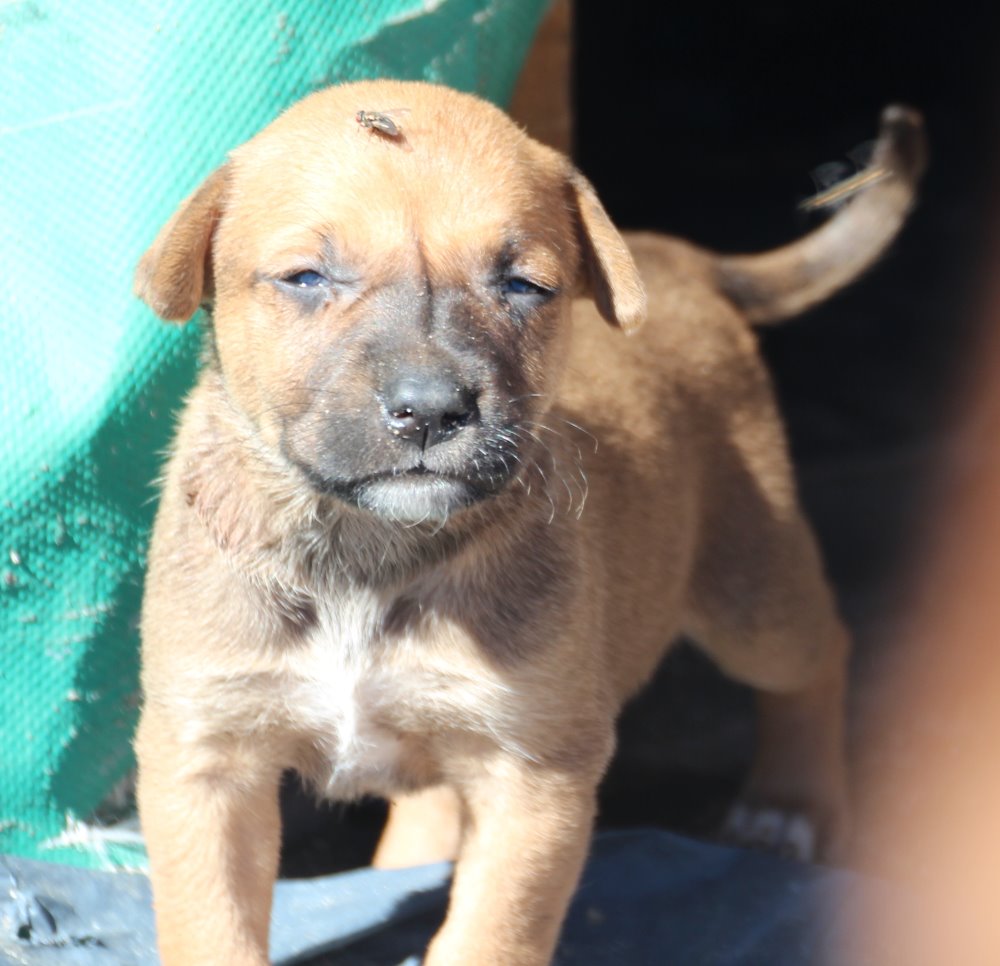 On a vacation trip to La Paz, Mexico, we discovered a large pack of stray dogs and cats living on the beach together. Most of them were very thin and in need of medical attention. We counted 34 puppies, dogs, and cats living together in one big pack. 

The overpopulation of dogs in Mexico is a known problem, with an estimated 10,000 dogs in the state of Baja California Sur alone, but we were awestruck by the number of dogs and cats living in one pack and trying to survive together.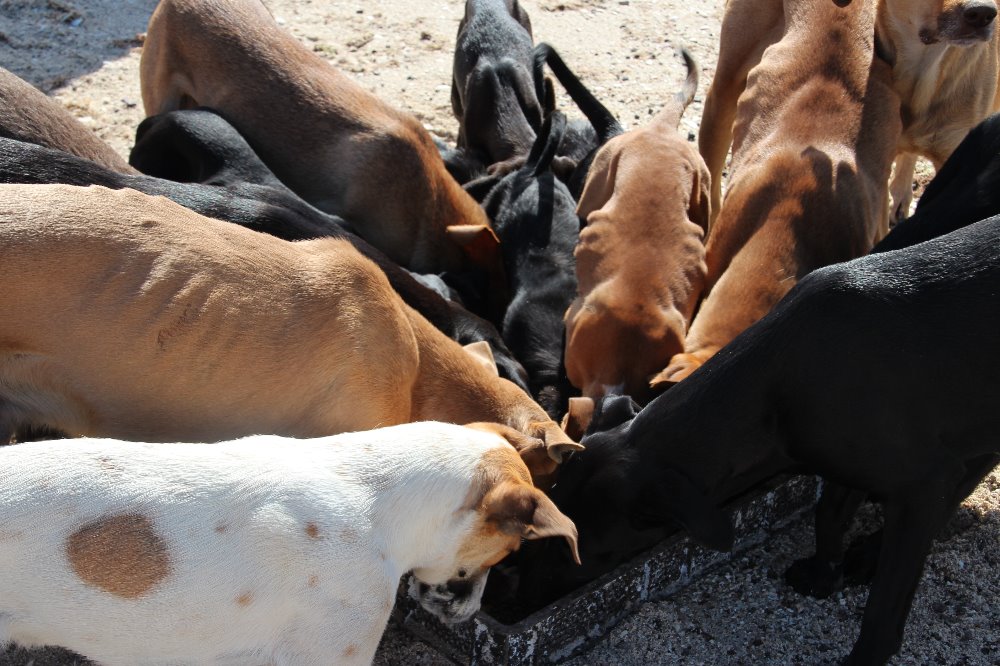 We knew immediately that we needed to help these dogs and cats as best we could. We discovered on our trip there was no way to bring any of them back with us due to regulations and requirements. We provided food and water for them daily, but felt helpless not being able to do more. We researched rescue groups in the area and discovered K9 Rancho Del Perro, a no-kill shelter, was working hard to rescue, rehabilitate, and rehome the dogs of La Paz, however, their facility was full.  We also found Baja Dogs La Paz, an organization created out of the US to help the dogs of La Paz with donations and organizing transfer of dogs to the US and Canada for adoption. These organizations have been very helpful and have assisted us in our creation of a project to take care of the Baja 34 Pack!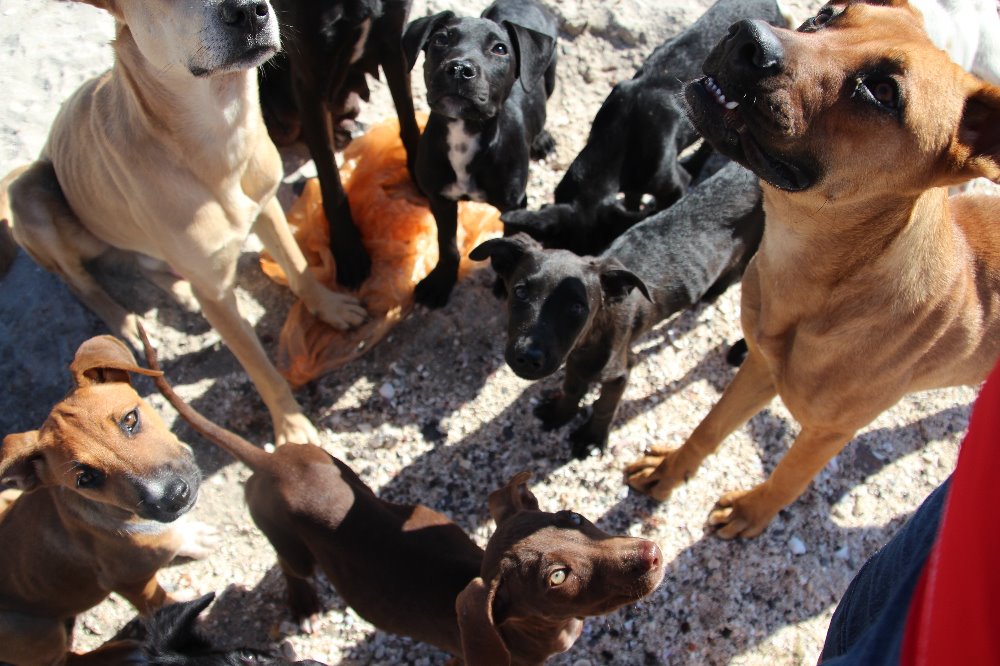 We are determined to do our part to raise funds to help this pack of stray dogs and cats. This site will generate tax-deductible funds that will go straight to the Baja 34 Rescue Project. Our goal is to help the dogs that are already at the refuge facility so they can be found homes which will open up space for our pack to get help. There are many that need immediate medical care, we need to spay and neuter in a clean and safe environment, and we would love to bring some of these pups home to find their forever families in the the state of Minnesota!

More about the Baja 34 "pack"…
·     We counted 34 in total: 8 puppies about 3-4 weeks old, 5 puppies about 14 weeks old, 14 adult dogs and 7 cats.
·     There is a homeless man sharing his meals with them. His name is Jorge and he is an animal lover and takes care of them as best he can. Unfortunately, since none of the dogs are fixed, things have gotten out of hand. Jorge gets some money helping folks with their fishing boats but he lives there on the beach in his makeshift home. We don't speak Spanish and he doesn't speak English, but he knew we were there to help and accepted our water and food (for him and the animals). He showed us the new puppies and I think he hoped we would take some with. Sadly, we couldn't.
·     Of course they are skinny – some more than others and many need medical help. One appeared to have a broken tail that was infected for example.
·     We couldn't believe how they all got along! We fed them as one big pack and they just dove for the food and had no food aggression – even with the cats! We had some wet food and could feed them a forkful of food one at a time and they would all sit there and take turns, yes, even with the cats. They were well behaved and very friendly. It took a while for a couple of them to trust us, but in the end they were all happy to eat out of our hands – even the toughest little guy finally came around.
·     Those of you who know us, know our passion for taking care of animals. It wasn't a surprise that as soon as we saw the pack, we didn't even have to say anything, we just pulled over and immediately went up to them to learn more. Was it coincidence that we were there or destiny? We truly believe we were meant to be the people to help rescue these animals. At one point we drove down a side road so we could take a picture of the beach on which these animals were living. It wasn't until reviewing pictures that Jeff noticed the name on the boat in front. Coincidence?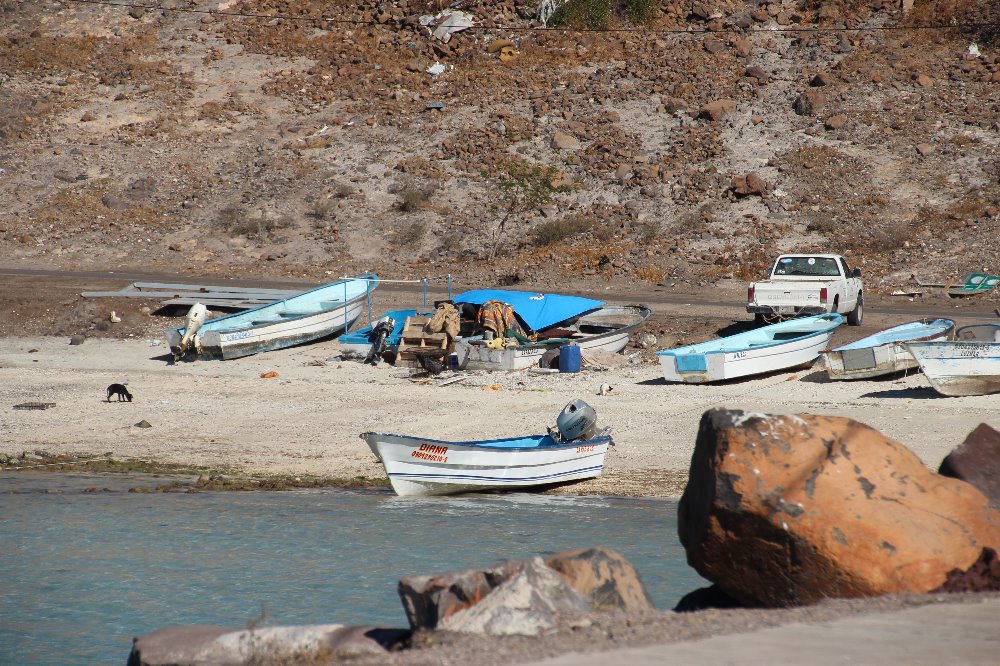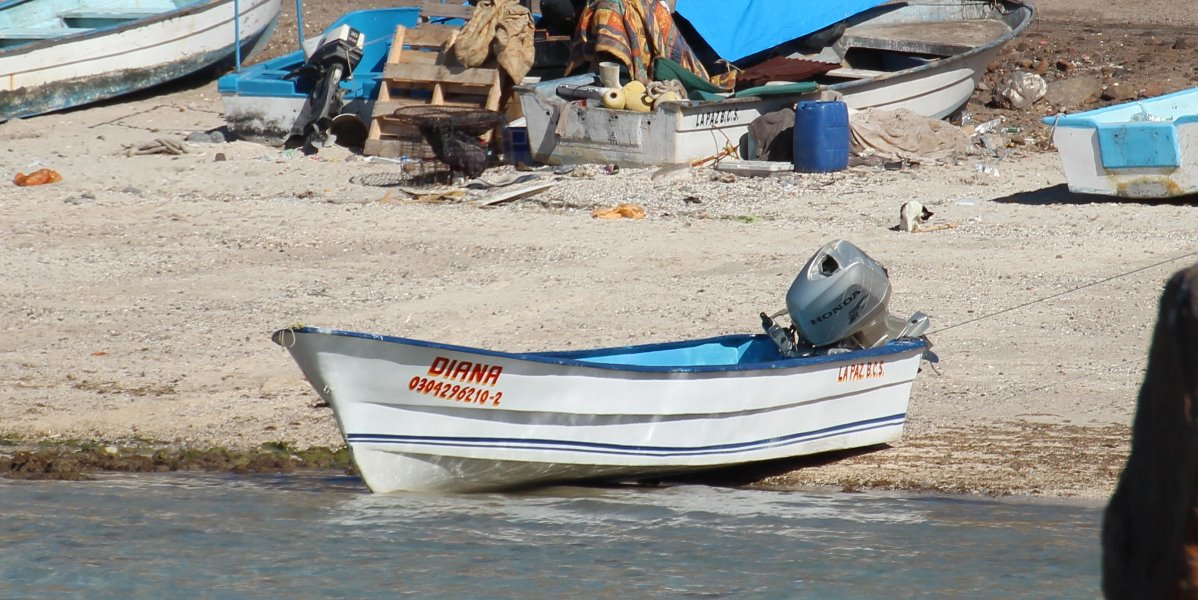 Each and every one of these dogs and cats are well behaved and would make wonderful family pets. We were in awe of their trust in us and we saw hope in their eyes. Although they are starving for food, it was apparent they are also starving for love. Anything you can spare will help us toward our goal of rescuing them. A few dollars here will fill an empty puppy belly, help an animal in pain, or give them another day to survive.  Reaching our funding goal will help the Baja 34 pack and so many more animals in need. Thank you for reading and sharing our story with those who can also help.   
Sincerely,
Jeff & Diana Hall

More pics of the Baja 34 below... click Subscribe to Updates & Show More above to see recent updates of these pups finding their forever homes!!