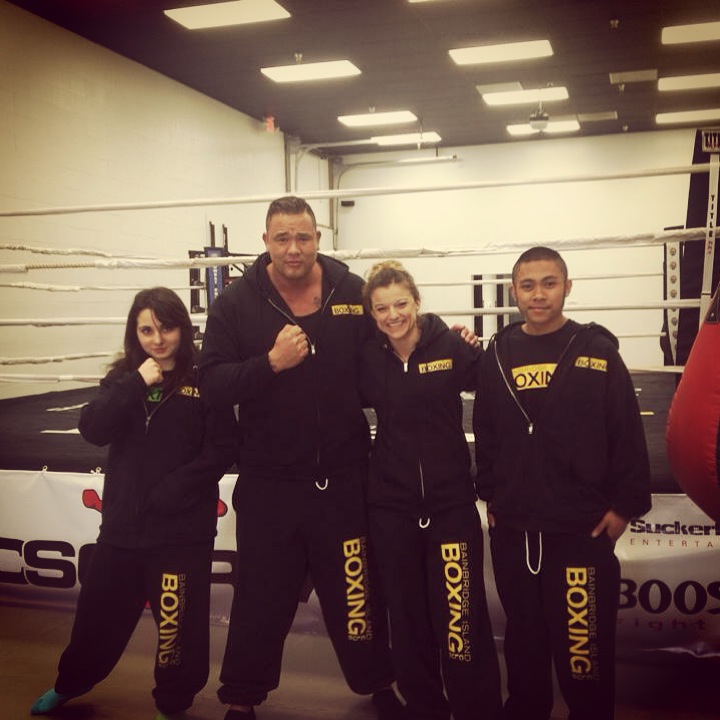 In March, 2015, the Bainbridge Boxing fight team, coached and managed by Ben Little, traveled to the World Kickboxing Association's National Championships and won. With the support of our comminity, friends, family and GoFundMe contributors, we competed for places on the U.S. national kickboxing team. Through months of training two, sometimes three times a day, we won two places on the U.S. national team; Josh Soliva in the139.9  men's bracket and Laura Swanson in the 118.8 women's bracket. We now have the opportunity to represent Bainbridge Island and the United States  in Benindorm, Spain this Novemeber at the WKA World Championship, the largest amatuer world kickboxing competion.
    The world championship tournament is a five day event and has competitors from all continents. We are extremely honored for the opportunity to compete with the best amateur kickboxers in the world. Josh and Laura have trained relentlessly six days a week with Ben since he opened the Boxing Club . We would love the chance to test our skills and represent Bainbridge and the United States at the highlest amatuer level of our sport!   
    Our goal of $12,000 will cover our airfare, room and board for our two fighters, Josh and Laura, and our coach, Ben Little. We need airfare from Seattle to New York City, to meet up with the rest of the U.S. team, from NYC to Spain, transportation to Benindorm, hotels, meals, training facilities and medical supplies and team entry fees.
    We are extremely grateful for any support you give us!