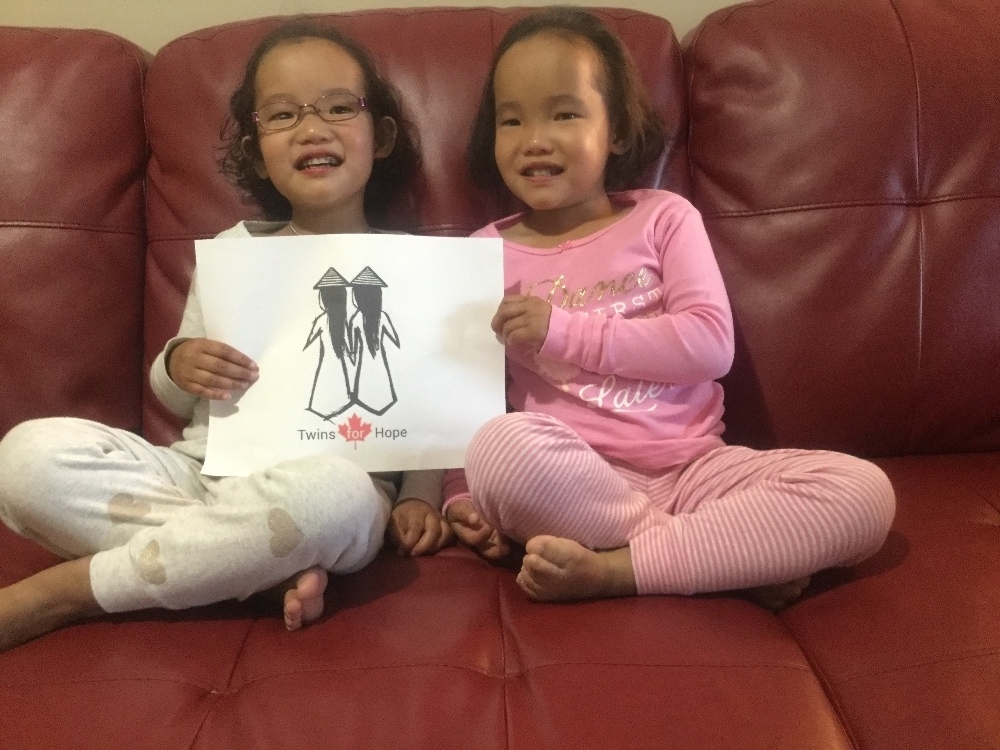 ABOUT USTwins for Hope
is a Canadian based initiative, focused on assisting children and families in need in Vietnam.
https://www.facebook.com/twinsforhope/
Twins for Hope
was created in 2016 in honor of Binh and Phuoc Wagner, two little Vietnamese twin girls adopted by a Canadian family in 2012.   Both twins captured the world's attention in 2015 when the family made a public appeal as both girls needed a life-saving liver transplant, due to a genetic condition known as Alagille syndrome.
http://site.macleans.ca/longform/miracle-twins/

OUR MISSIONTwins for Hope
strives to ensure that Vietnamese children in need receive medical, educational, and community support they deserve. This includes access to safe and secure shelter, medical attention and schooling, so that they can thrive and grow to be productive members of their community. 
Twins for hope
will work diligently to advocate for children that do not have a voice – giving them the opportunity to take part in society, thereby ensuring that the individual child as well as the greater community benefit from this untapped human potential.
 OUR PROJECTS


For more Twins for Hope PHOTOS and UPDATES please visit: 
https://www.facebook.com/twinsforhope/?fref=ts
Twins for Hope
works on specific projects within the communities in Vietnam in which they have the most effect. We are currently working on two specific projects:
1) Long Hải Centre: Bicycles Project
Long Hải Centre is a place of learning for abandoned or disadvantaged children and provides schooling for approximately 160 children from poor families in the local community. Without this free service, these children would instead be working, as their families cannot afford the costs of sending them to government schools.
Long Hải Centre also has a special focus on caring for mentally challenged children and providing vocational skills training to enable children to be equipped with a skill so they can be employable in the future. These skills include sewing training, motorbike repair, computer studies and hairdressing and beauty training.
While doing so, Long Hải Centre keeps a close eye on the children's security and health by providing awareness for disease prevention, formal education, vocational skills training, fun and social activities, giving meals and teaching invaluable life skills.
Many of the children who attend Long Hải Centre have to travel quite a distance daily. Twins for Hope intends to provide locally purchased bicycles as a safe means of transportation for those children.  Only 15 out of 160 children from the centre currently own a bicycle.
2) Lucky Fish Manufacturing Plant Project (Cá may mắn)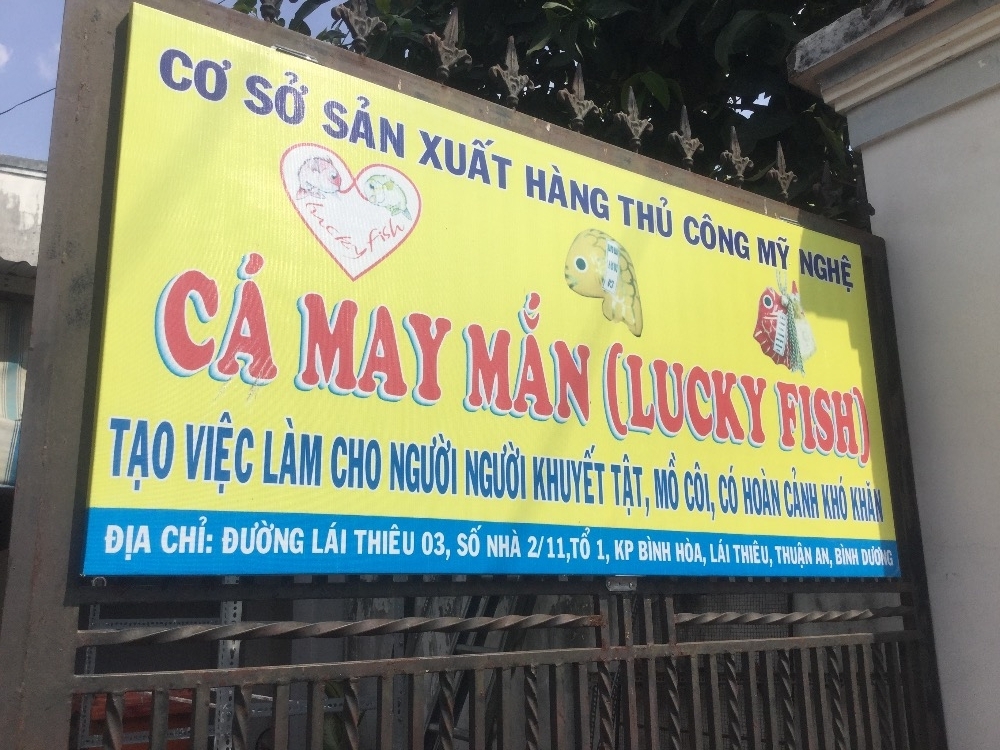 Located 25km from Ho Chi Minh City, Lucky Fish was founded in 2011 and is a manufacturing plant that employs and helps disabled or orphaned people.  Lucky Fish aims to help those impoverished citizens by fostering a sense of independence.
After the Doi Moi economic policies of 1986, Vietnam is slowly progressing economically. However, Vietnam is still behind compared to developed countries and there are yet many challenges to overcome. Government support to disabled people remains insufficient and there are about 6 million disabled citizens out of a population of 89 million. Many of those disabilities are the result of Agent Orange, polio, motorbike accidents, professional accidents, etc.
The Vietnamese government is exerting efforts in adjusting the system of assistance such as establishing vocational centres.  At Lucky Fish, the goal of supporting economic independence continues to uplift the spirit and financially support those disabled people. Lucky Fish currently cooperates with Japanese enterprises to receive technical guidance on making its products out of cardboard. Lucky Fish currently faces production challenges as the process is slow. However, the workers can now stay overnight and receive 3 meals a day.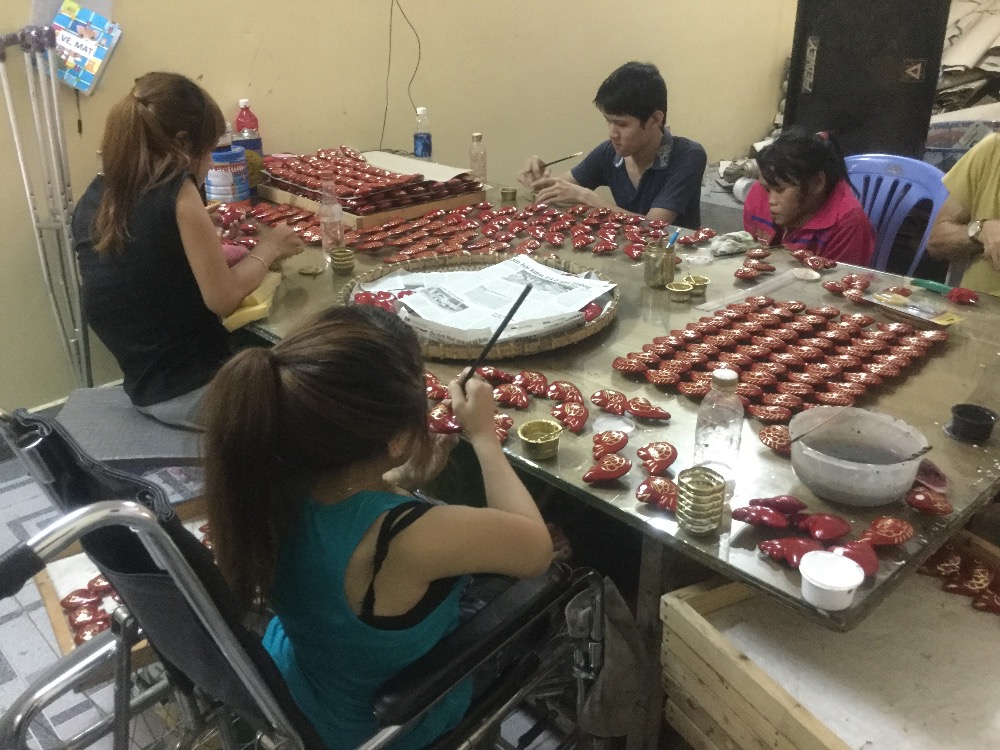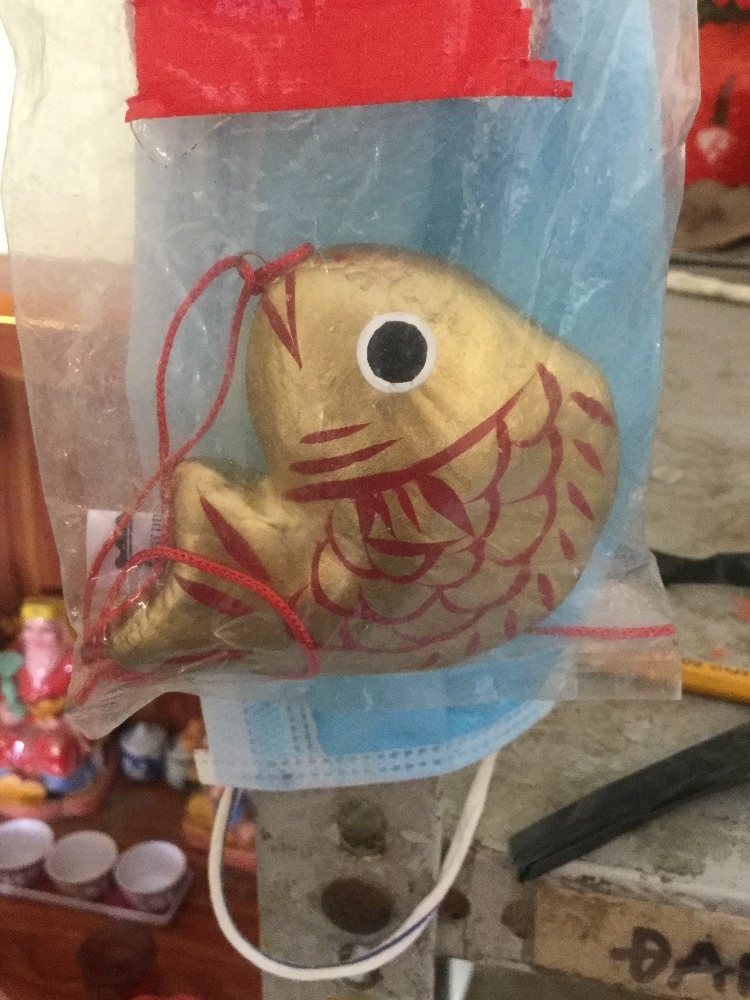 These Lucky Fish are constructed out of tightly compressed cardboard mixed with glue. Layers of paint are then meticulously applied by hand. These Lucky Fish are commonly seen in souvenir stalls of Pagodas and Shinto Temples in Japan. They are made to resemble "Tai" or snappers and are considered to be of perfect appearance and a symbol of luck. In parties or ceremonies, the actual fish is often served whole. These practices date back to numerous centuries.
Organizer