Canada Caring - Boxes for Babies
We are group of caring Canadians from across the country who have been volunteering to help refugees in Canada and overseas.

Through our work in refugee camps in Greece, we realized that many new mothers do not have the basic necessities to give their baby a healthy start in life.
After a successful pilot project at two camps in Greece in May 2016, Canada Caring is undertaking a fundraising campaign to deliver "baby boxes" to expectant mothers in refugee camps in Europe and the Middle East.

A Baby Box contains the basic necessities for a new mother and her baby for the first few weeks. The baby box idea originated in Finland, but our baby boxes are specifically designed to meet the needs of mothers and babies in refugee camps.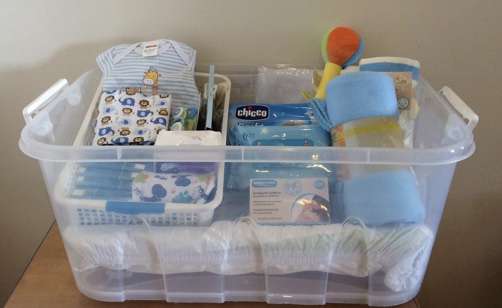 A Baby Box includes diapers, wipes, clothing, towels, a mosquito net and other essential items. The box itself can be used as a baby bed with the provided mattress, sheets and blanket.

It costs $100 to prepare and deliver each baby box. Please help us provide as many boxes as possible and give these babies a chance at a healthy start in life.

For more information about our work, visit www.canadacaring.ca .