Baby Leo and his family need help.
*Last night (10/05/19) at 11:20pm, Leo Edward Middlebrook took his last  breath while surrounded by so much love and in the arms of his mummy and daddy*
Luke and Harmony can't thank you enough for everything you have done for their little family. You are giving them the time they need to remember their little boy, the time they need to grieve their angel. So much love to you guys xx
_____________________________________________________
On the 28th of April, Luke and Harmony's son Leo was diagnosed with a large tumour on his neck and shoulder. The next day there was a second large tumour discovered in his kidney. Their little boy was taken for a biopsy the next day and the results that came back today have not been positive.
The tumour is an aggressive malignant cancer growing from the spine which has infiltrated his neck and scapula, with a second tumour corrupting the kidney.
As their little boy is not even six weeks old most treatment cannot be used on him and other options pose just as great a risk to his safety and would cause ongoing days of suffering.
Due to the increased rate of their baby's suffering, and with the advice from the experts in their fields, they have decided to minimise pain where possible and utilise what days they have left on creating memories and happiness together.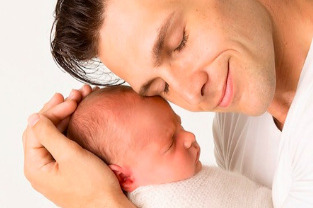 This is a time where they really need your love, prayers, positive energy, and support.
As you can imagine, nothing is worse than having to deal with the stresses of living expenses while going through this heartbreaking time for Luke and Harmony.
Please give what you can, share around and help give this beautiful family the time they need to spend with their boy Leo.
Become the first supporter
Your donation matters
Organizer and beneficiary
Krystle Brant
Organizer
Helensvale QLD
Luke Middlebrook
Beneficiary