Baby Baily is a kitten we are fostering for Focus on Ferals out of Byron Center, Michigan. On the morning of Sunday, August 20th, we noticed Bailey was limping. We took him to the emergency vet and discovered he had broken his tibia. Fortunately the break isn't significantly displaced, so we're hoping he heals up nicely! Focus on Ferals has taken in quite a few medical cases over this summer and are really running low on funds.
Baily's initial visit was $510.13
He will need at least two more X-rays and vet visits. 
Any money reached over Baily's medical bills will go directly to Focus on Ferals for their use in helping other sick or injured kitties.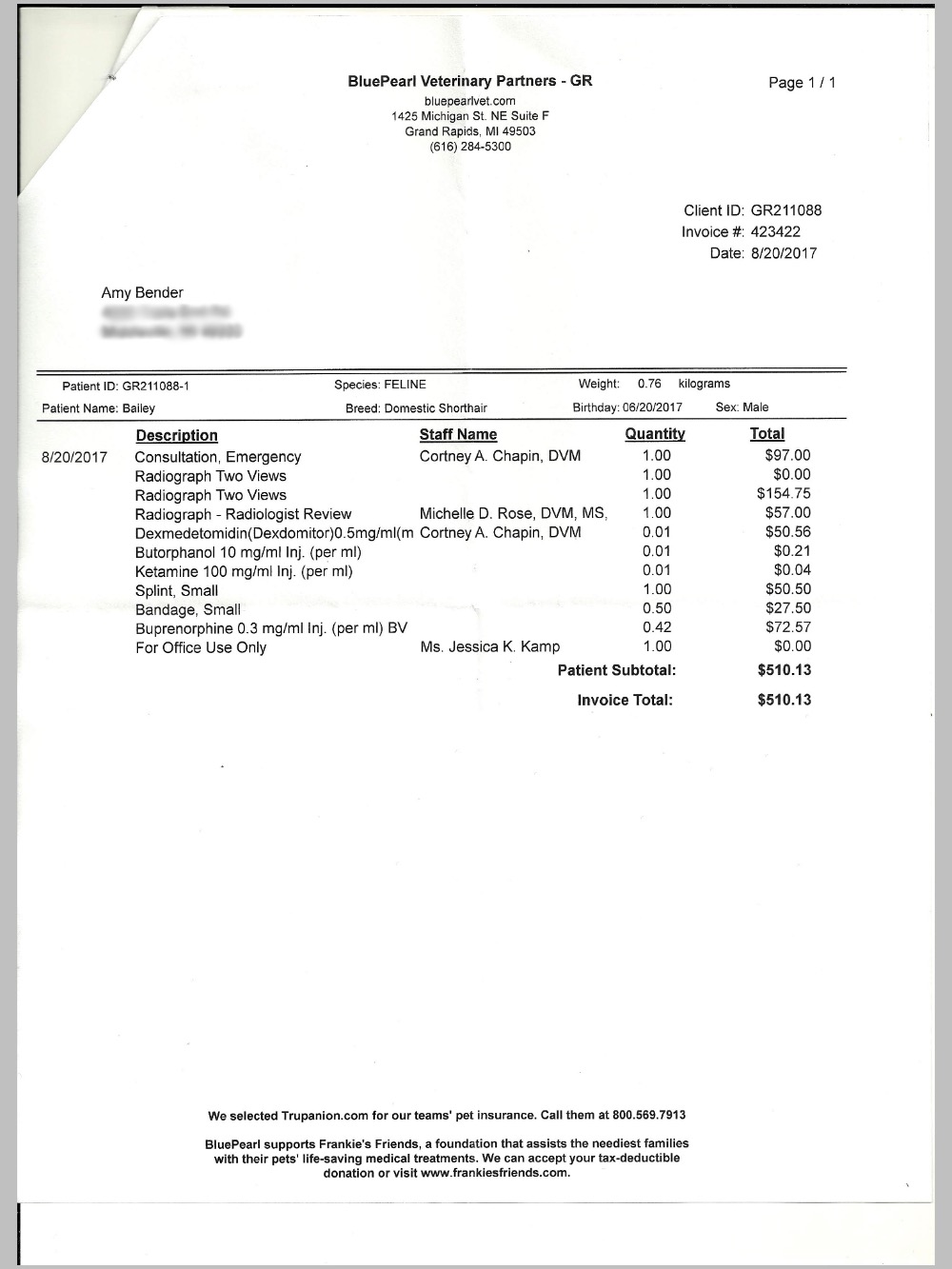 Become the first supporter
Your donation matters
Organizer
Amy Bender
Organizer
Middleville, MI