Charity Doesn't Hurt, But Chemo Does!!
She's a mother, a wife, a sister, and a friend. About 9 months ago Drea was pregnant; at least that's what the pregnancy test told her. Weeks went by and she noticed some blood, which isn't totally uncommon, but something to monitor. Her doctor wanted her to get her HCG levels (the pregnancy hormone) tested to make sure they were increasing, rather than decreasing (a sign of a miscarriage). The results came in and they were astounding! Her levels were 400,000 which could mean one of two things....Twins (YIKES) or a Molar Pregnancy (TRIPPLE YIKES). After getting an ultrasound, she's definitely not having twins. A Molar Pregnancy is rare, but treatable. For those who've never heard of a Molar Pregnancy, it's a noncancerous (benign) tumor that develops in the uterus. A molar pregnancy occurs when there is an extra set of paternal chromosomes in a fertilized egg. This error at the time of conception transforms what would normally become the placenta into a growing mass of cysts (MayoClinic 2011). This news was heartbreaking to say the least. One moment she's pregnant and planning for the future, the next moment she is wrapping her head around the meaning of this diagnosis.

Drea underwent a D&E (Dilation and Evacuation) to remove the tissue. This was, hopefully, going to treat the Molar Pregnancy and she could move forward. Per doctors' orders, Drea was not to attempt to get pregnant for six months and she would have to get blood work once a month to make sure her levels were going down.

Months go by and her HCG numbers keep decreasing. This is great news! Along comes March and Drea went to her monthly blood draw.  The results came back with her levels around 2,000. Her levels in February were 500. Her numbers have increased. This is a sign of a persistent Molar Pregnancy or persistent gestational trophoblastic disease (GTD). 

In the meantime, Drea began seeing a GYN Oncologist, Dr. Peter Lim, to get a firm understanding of her diagnosis and form a plan. She had another D&C and her numbers still increased to 40,000.

The good news is that this disease is treatable with Chemo. Once she completes 2-5 rounds of Methotrexate infusion therapy, she will be cured!

Within the last 9 months Drea has had numerous procedures, a trip to the ER, and many days missed from work. She has a $250 copay for every MRI and CT Scan she's received (which has been quite a bit since this all started). She also has a $500 copayment for every outpatient procedure. She needs help with her medical bills that continue to pile up. She has completed 2 rounds of Chemo and may have to do a total of 3 more. These sessions are scheduled 5 days in a row with a week off in between. She has to pay a copay of $100 per visit. She's already had 10 visits ($1,000 OUCH).  She continues to stay positive and thrive during her treatments, but there are some side effects that she's been experiencing. Drea tries to go to work every day, but sometimes she finds it hard to get out of bed. Each round of treatment has shown to have increased side affects.

If this Methotrexate treatment doesn't work, the disease could turn into Choriocarcinoma. Drea would have to undergo hardcore chemo for six months with worse side affects like hair loss. Furthermore, she wouldn't be able to work. We're all keeping our fingers crossed that it doesn't come down to this.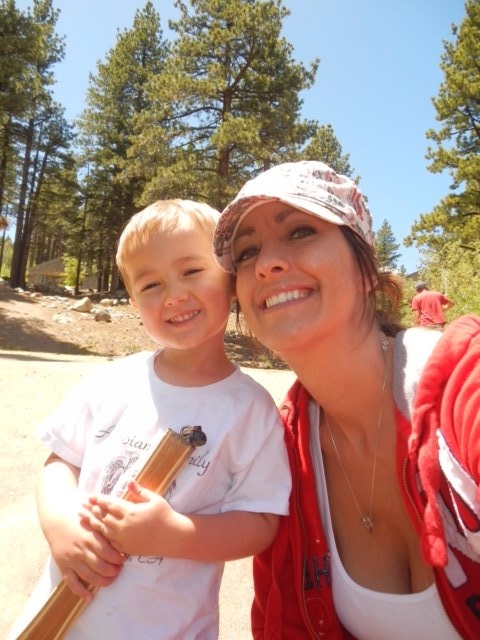 Drea's driving force, her heart and the reason she stays so strong! Cooper is an amazing little man!

This is emotionally and financially straining on her and her family.  Drea has an amazing support system and any dollar given to help her alleviate some of this financial burden will be greatly appreciated.

Organizer
#1 fundraising platform

More people start fundraisers on GoFundMe than on any other platform. Learn more

GoFundMe Guarantee

In the rare case something isn't right, we will work with you to determine if misuse occurred. Learn more

Expert advice, 24/7

Contact us with your questions and we'll answer, day or night. Learn more