Nicholas' blended family
I have a very good friend named Erica Brown. She is an amazing woman who is raising her four children and bringing into her family the two children of her fiancé, Jason. The children get along wonderfully and consider each other siblings already. Erica's nine-year-old son, Nicholas, was born with multiple complex heart defects and has had three open-heart surgeries and a stomach surgery. His heart will never be 'fixed.' Doctors have completely re-routed a portion of his circulation to improve his heart function/reduce the workload on his heart.
The Make A Wish Foundation has granted Nicholas a wish. He's chosen to go to Disney World because he's obsessed with all things Disney. His family (brother Jake 15, sister Olivia 11, his twin sister Cassie 9, and his mom) are included in his trip. Make A Wish has made an exception to include Jason in the trip, as an extra adult to help Erica.
Nicholas wants *everyone* in his family included, including his future stepsister Destiny (12), and stepbrother Zac (7). Make A Wish is unable to include Destiny and Zac on Nicholas' wish because they do not live at the same address. As part of the "wish," Nicholas and his family will stay at Give Kids The World Village, but Destiny and Zac may not stay there … making it necessary to acquire separate accommodations for them. Erica and Jason have been working hard to cover the expenses that would allow them to include Destiny and Zac, but have not raised all the funds yet.
Down to the numbers
• Round-trip tickets for Destiny and Zac to fly with the rest of the family: $346/each
• Hotel close to GKTW: $109/night for 6 nights
• Disney passes for 3 days: $670 total
• Universal tickets: $350 total
• Second rental car: approximately $150
• Food for 2 children in Disney properties: $450?
This looks like a grand total of $3000
As a group of us told Erica when I offered to set up this site, "we've contributed to far less worthy causes than this!" I know Erica and Jason don't expect that all this would be covered, but I personally have every reason to believe people will be willing to donate to help a little boy have his entire family with him on his trip of a lifetime.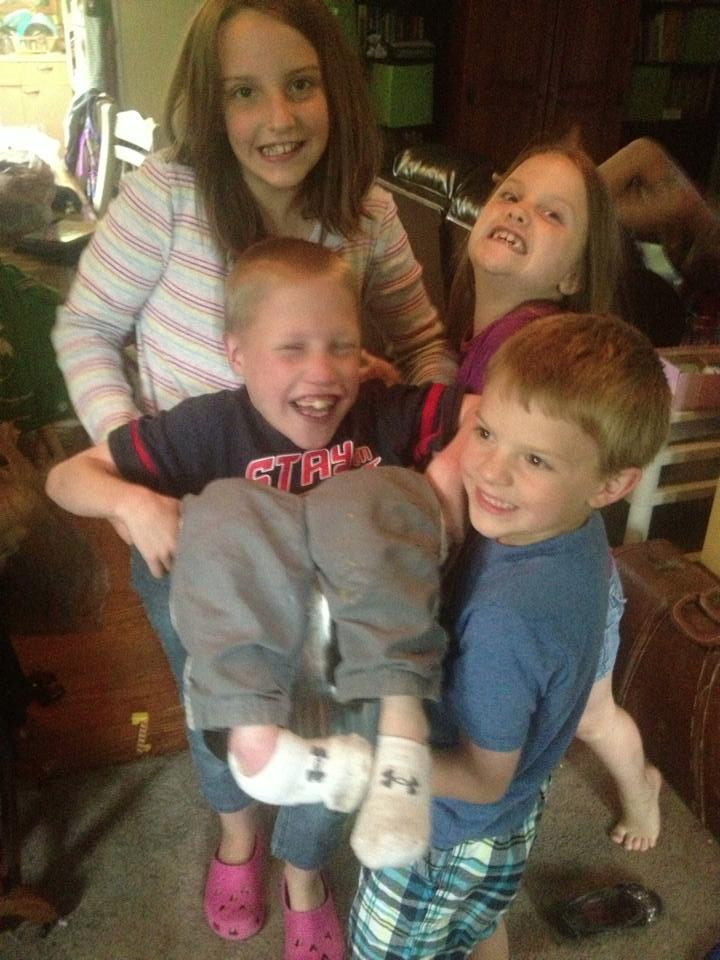 Become the first supporter
Your donation matters
See all
Organizer
Laurali Carroll
Organizer
Strafford, MO