Justice For Theresa DeKeyzer
On Friday afternoon, September 19, three long months after Theresa went missing, we received confirmation that she had been found. The articles below explain the details for those who don't already know. We have suffered a terrible loss and we appreciate all of the love, prayers, and support. We can definitely feel the love and it means everything to us.
To those with broken hearts,
know that Theresa is with you.
She's with you on a bright, sunny day.
She's with you when that particularly beautiful flower catches your eye.
She's with you when you see a turtle.
She's with you in the rustle of the trees. She IS Tree.
Her creative spirit and positive energy will always be a part of you for having known her. Let her enthusiasm for life be contagious.
If you know Theresa, you know her passion. She loved hard and hurt hard.
Outspoken and energetic, she spoke her mind.
She told it like it was and didn't apologize for doing so.
Let that be an inspiration. Don't take no shit from nobody.
Stand your ground and do what you know is right. Live life and live it loud.
Tell your people how much you love them, and mean it. Every day.
Have fun. Enjoy life. Dance. Feel. Remember her.
To her family and friends, rest easy, because she is. She's with her dad, grandpa, uncles, and friends who she loves and who love her. She feels no pain. As hard as it is for her family to not have her here with us, she is able to be with other family members now. They are all looking out for us, and for her, through all of this. They have our backs and so does Theresa.
We stand and fight together as a team, for Tree. Her life was not for nothing. She brought so much light and laughter to us and we owe it to her to demand justice.
Rest peacefully, Theresa Marie. We all love you so much.
#JusticeForTheresa
http://www.detroitnews.com/story/news/local/macomb-county/2014/09/20/dental-remains-identify-theresa-dekeyzer/15965419/
http://www.detroitnews.com/story/life/2014/09/03/where-is-theresa-warren-womans-family-clings-to-hope-as-search-stretches-nearly-12-weeks/15053611/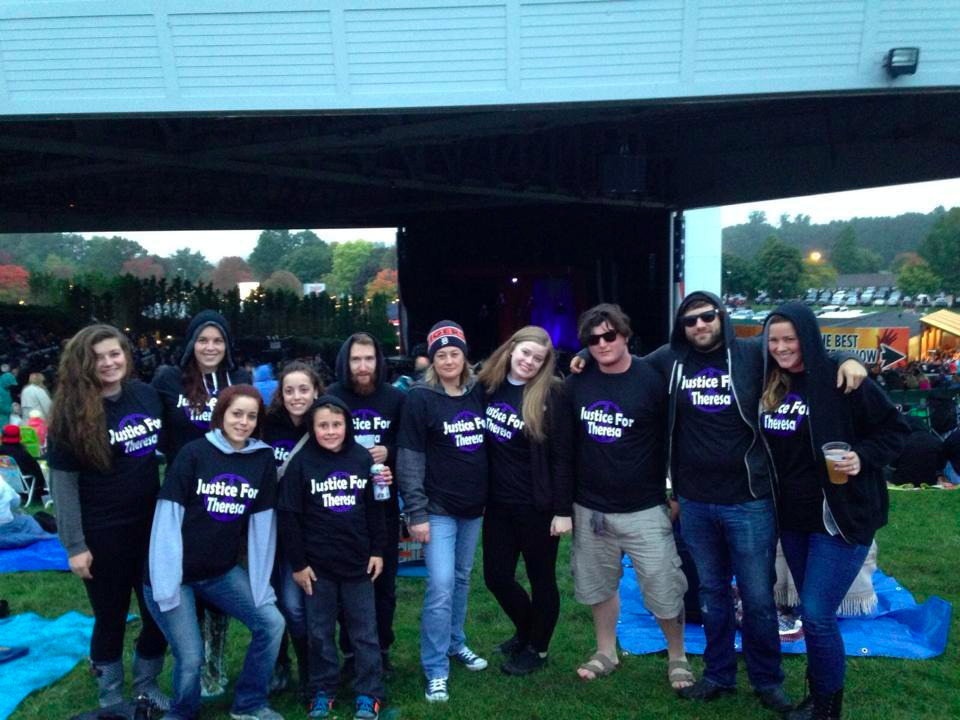 --------------------------------------------------------------------------------

On behalf of my mother and brothers and sisters, I am creating this account with a heavy heart. As you know, my baby sister is missing. It has been nearly a month now, and there is still no sign of Theresa. This has been very difficult for my family, we are all extremely worried about her and the details are exhausting. Theresa is the fifth born of eight children who all love her dearly and just want to know she is okay. Without her, we are missing a piece of our hearts.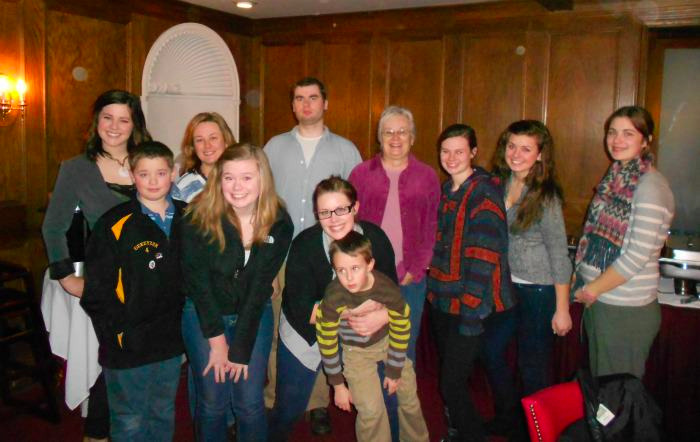 The emotional support we have received has been overwhelmingly positive.  It really is a great comfort to us to know that we have such a wonderful communtiy of family and friends behind us.  I can't express how much we appreciate every person who has reached out with comforting words, prayers, hugs, advice, and more.  We are absolutely doing everything we can to bring Theresa home, but we have nearly exhausted our resources.  It has become unexpectedly costly to conduct a search like this, which is why we feel the need to reach out. 
     In addition to this GoFundMe account, we have t-shirts available for a suggested donation of $10 each.  Sizes S-2XL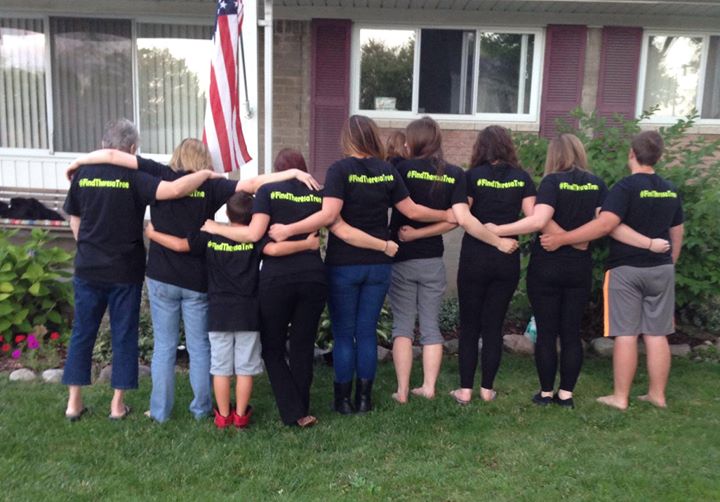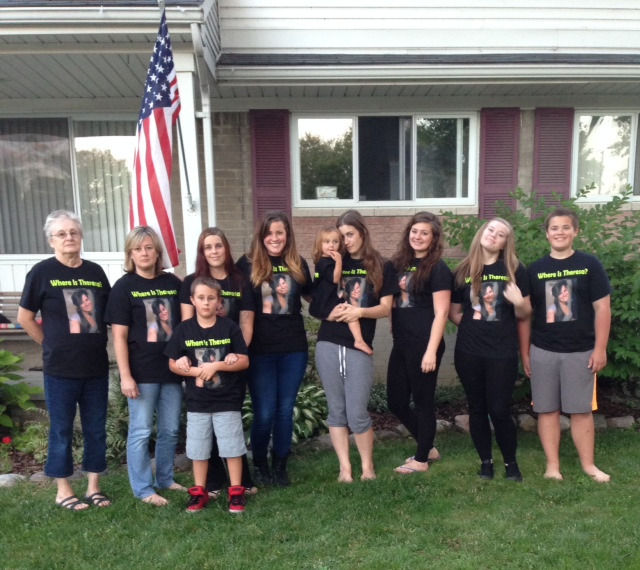 Any funds we receive will go toward helping us find Theresa. We are utilizing every resource we have, and cannot express enough the gratitude and appreciation we have for our amazing community for helping us get through this.  From the bottom of our hearts, thank you all so, so much.  Thank you.
(Theresa Marie DeKeyzer has been missing since Monday, June 16, 2014.  Theresa is 22 years old, 5'7", 125 lbs, has long brown hair and blue eyes.  She has a small tattoo of a peace sign by her left ear, and a small tattoo of a shell on her lower left arm.)
Organizer
Leah Marie
Organizer
Madison Heights, MI