Hi. My name is Rebecca. I am a kindergarten teacher in Maryland. I love working with children and helping to change their lives everyday in my classroom. When I was 21, I decided that I wanted to try and help change the life of a child I had never met before. I wanted to help a child who wouldn't be able to get help otherwise. After much consideration, I decided to pick a child who lived in India because I had always had a heart for India and their people. 
For the past 7 years I've sponsored the same little girl from India through Compassion International. Her name is Jenifer and she is amazing. During those 7 years she has learned English, scored great marks on her school exams, written me letters monthly, become a great artist, and welcomed Jesus into her heart. Because of my sponsorship she has been able to get an education, eat healthy meals, learn about Jesus, and help support her hard working mother. Most children who live where Jenifer lives are forced to drop out of school at a young age and begin working to help support their families. Girls have an even higher rate of dropping out than boys. Jenifer has stayed in school and scores high in all of her classes.
I have an opportunity to go on a missions trip to India in March, the day after my birthday, and actually meet Jenifer! For years Jenifer has written me and continuously prayed that some how she and I would meet. In her last letter she wrote, "I am happy and eagerly waiting to meet you. Let God make it possible!" This trip would be an answered prayer to this amazing child. Only 1% of children sponsored through Compassion International ever get the chance to meet their sponsors. I want to make Jenifer be a part of that 1%.
In addition to meeting Jenifer and spending time with her, I will also have the chance to go to child development centers and visit other children who aren't as fortunate to have their sponsors come visit them. This is a once in a lifetime opportunity that I can't pass up, but also that I can not afford to do on my teaching salary. I need your help to make this prayer come true for this sweet girl. I want to show Jenifer that she is loved. That she is important. That she is special enough for me to travel across the world to come see her, love her, and bring her gifts to share with her siblings and mother. 
This trip is not one I take lightly. Children and families in Jenifer's community do not live in fancy houses. Some do not even live in a "house" we in America would deem safe or a physical structure. The homes of poor families in Jenifer's city are "makeshift dwellings of whatever scrap materials can be found. They are crowded together in shantytowns found along the edges of railroad yards and parks, along riverbanks and in other locations where their illegal existence is tolerated by the authorities. These dwellings offer little protection from the elements, and often, a spark from one family's cooking fire burns down an entire shantytown." 
This is a chance for me to change this little girl's life but also for my life to be changed at the same time. There is no way to take a trip like this, across the ocean, and come back the same person. I want to be humbled by what I see and experience in a way that makes it impossible for my heart to stay stagnant. 
If you are able and willing, I am asking that you please donate to help make this journey possible. Please consider sponsoring me through prayer as well. Please pray that parents in Jenifer's city will find adequate, steady employment so that they can support their families. Pray that children will stay in school rather than drop out to work. Pray for the health of children who live in unsanitary city slums. 
Thank you so much for taking the time to read my story and be a part of the ride. 
As Jenifer ends all of her letters to me: Yours Lovingly,
Rebecca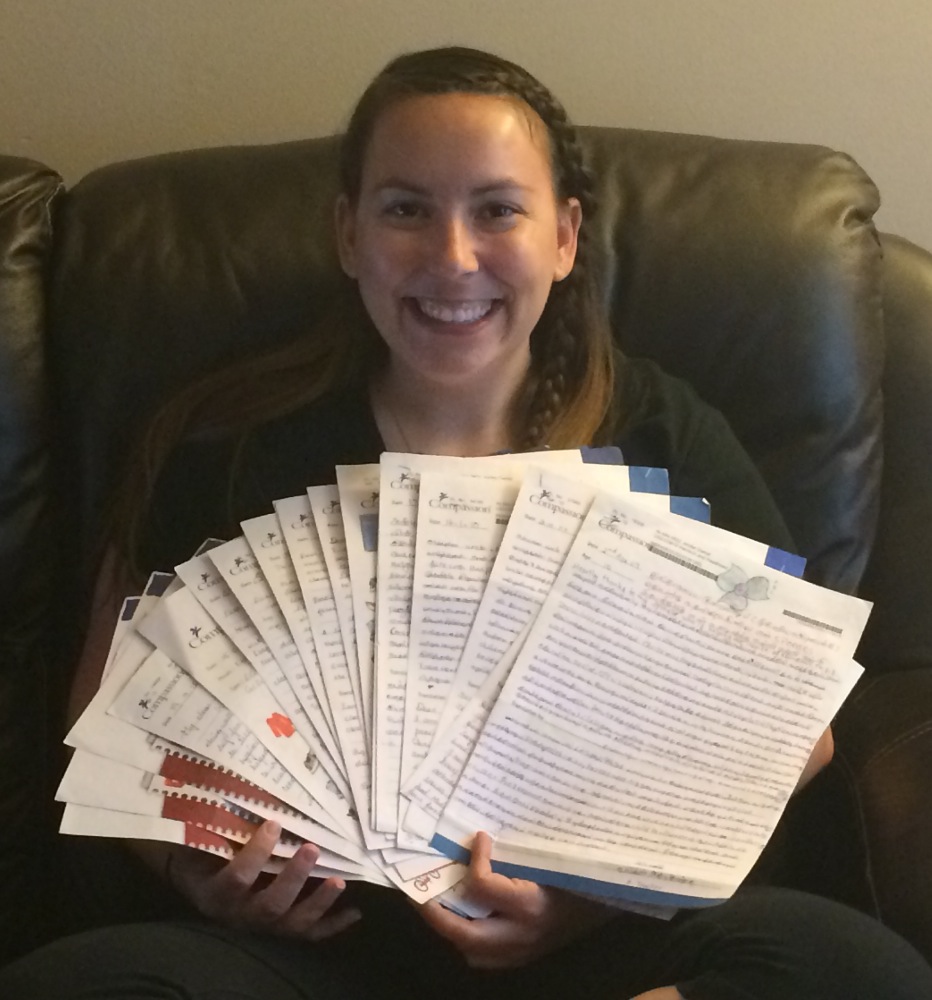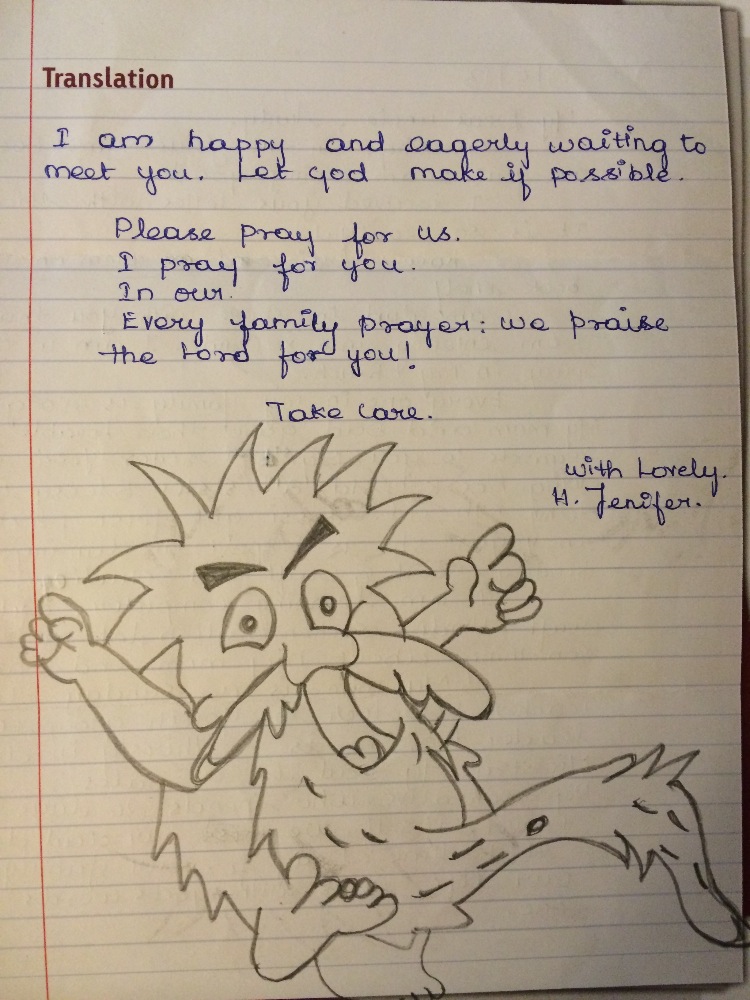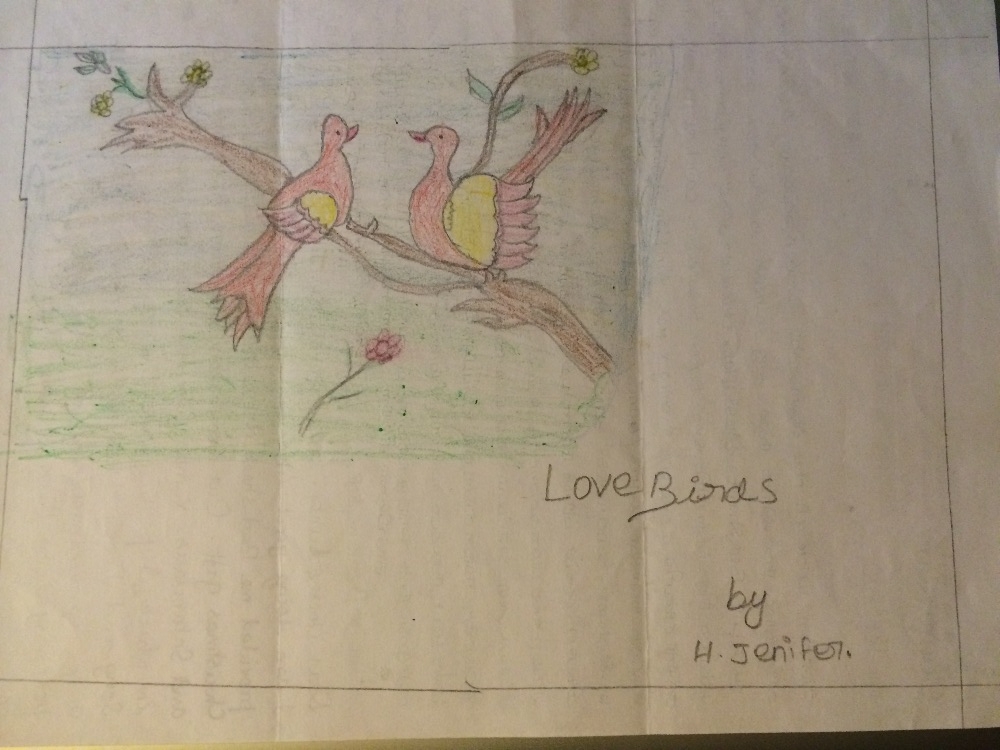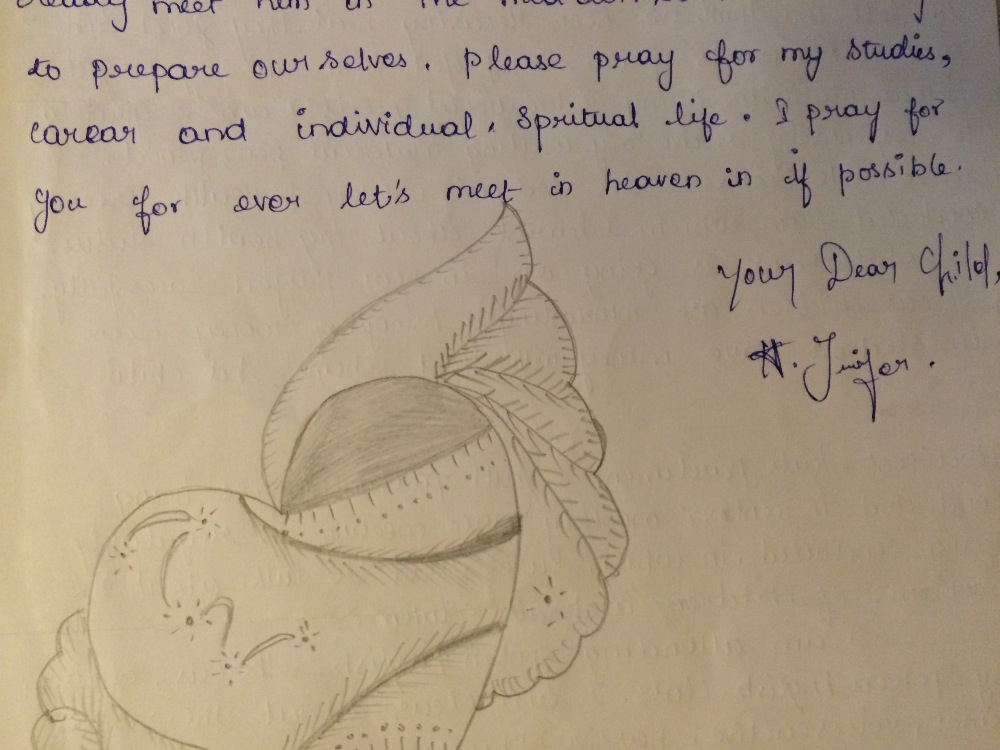 Organizer
#1 fundraising platform

More people start fundraisers on GoFundMe than on any other platform. Learn more

GoFundMe Guarantee

In the rare case something isn't right, we will work with you to determine if misuse occurred. Learn more

Expert advice

Contact us with your questions and we'll answer, day or night. Learn more