Ayuda a la Aldea Infantil Warupa
(message in English below the video)
La Aldea Infantil Warupa (Warupa es Guadalupe en Rarámuri) está enclavada en la Sierra Tarahumara, específicamente en San Pablo de la Sierra, municipio de Guerrero, Estado Chihuahua, Mexico.
Esta aldea alberga a 40 ni
ños y niñas Rarámuris y mestizos.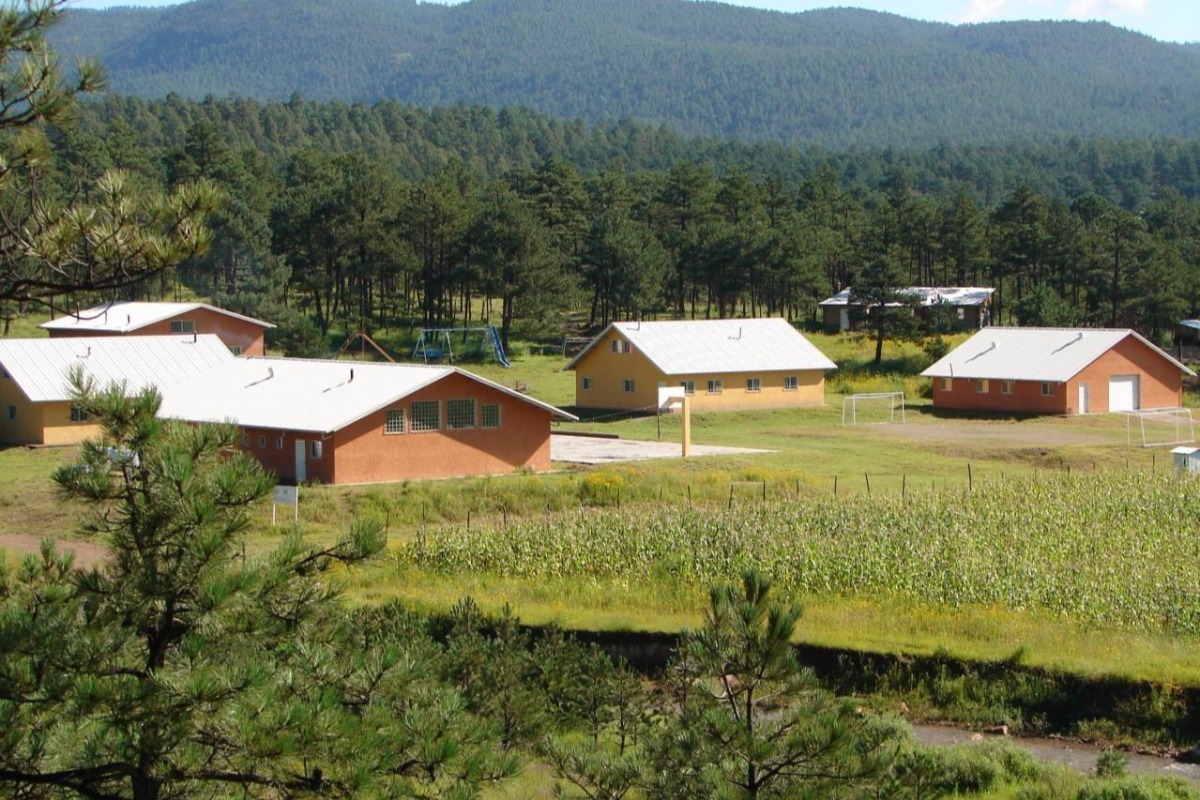 La Sierra Tarahumara y la etnia Rarámuri se ven afectadas por factores externos a su ambiente como la tala ilegal, el narcotráfico y el tráfico de niños y órganos (el Municipio de Guerrero, Chihuahua tiene una de las tasas per cápita más altas de tráfico de órganos de México). Ademas, otros problemas aquejan a la población como la degradación del medio ambiente (por la sequía y la tala ilegal indiscriminada) lo que ha obligado a los pobladores cada vez más abandonar su modo de vida y subsistencia y buscar trabajo en los pueblos y ciudades cercanos, muchas veces desatando problemas de mendicidad y alcoholismo (cuya prevalencia es muy alta con la etnia Rarámuri).
La Aldea Infantil Warupa, gestionada por Junta Hermanos, A.C. desde hace 13 años acoge a 40 niños y niñas de la etnia rarámuri de las zonas circunvecinas a San Pedro de la Sierra y les ofrece cobijo, educación y comida en un ambiente sano y seguro de lunes a viernes, dándole herramientas a los niños para su éxito a futuro y evitando que sean presa fácil del tráfico de estupefacientes, alcoholismo,  contrabando de extracción maderera y prostitución.
Cada niño cuesta 3000 pesos al mes (150 dólares americanos al cambio de 20 pesos por dólar), eso se traduce en 150 pesos al dia (usando 20 dias habiles al mes; lo que equivale a 7.50 dólares americanos al día por niño). Eso resulta en un costo operativo total anual de un millón cuatrocientos cuarenta mil pesos (MXN 1,440,000) o lo que igual a setenta y dos mil dolares americanos (USD 72,000).
Dice el Talmud: "Quien salva una vida... es como si salvara un mundo entero. Quien destruye una vida... es como si destruyera un mundo entero".
Ayudemos a salvar esta Aldea y los 40 niños que dependen de este proyecto para un futuro mejor, con herramientas para sobrevivir a la pobreza y el medio hostil que los rodea.
Gracias a todos
The Warupa Children's Village (Warupa is Guadalupe in Rarámuri) is located in the Sierra Tarahumara, specifically in San Pablo de la Sierra, Guerrero county, State of Chihuahua, Mexico.
This village is home to 40 Rarámuri and mestizo boys and girls.
The Sierra Tarahumara and the Rarámuri ethnic group are affected by external factors such as illegal logging, drug trafficking, and trafficking of children and organs (the Municipality of Guerrero, Chihuahua has one of the highest per capita rates of organ trafficking from Mexico). In addition, other problems afflict the population such as the degra
dation of the environment (due to continuous severe droughts and indiscriminate illegal logging), which has forced the inhabitants more and more to abandon their way of life and subsistence and move to nearby towns and cities looking for jobs, often unleashing problems of homelessness and alcoholism (whose prevalence is very high with the Rarámuri ethnic group).
La Aldea Infantil Warupa, has been managed by Junta Hermanos, A.C. for 13 years now and it has welcomed 40 boys and girls of the Rrámuri ethnic group from the areas surrounding San Pedro de la Sierra, offering them shelter, education and food in a healthy and safe environment from Monday to Friday, giving the children tools for their future success and preventing them from becoming easy prey for drug trafficking, alcoholism and other illegal activities such as illegal logging or prostitution.
Each child costs 3,000 pesos per month (150 US dollars at an exchange rate of 20 pesos per dollar), that translates to 150 pesos per day (using 20 business days per month; which is equivalent to 7.50 US dollars per day per child). That results in a total annual operating cost of one million four hundred and forty thousand pesos (MXN 1,440,000) or what is equal to seventy-two thousand US dollars (USD 72,000).
The Talmud says: "Whoever saves a life ... is as if he saved the whole world. Whoever destroys a life ... is as if he was destroying the whole world ".
Let's help save this Village and the 40 children who depend on this project for a better future, with tools to survive poverty and the poor environment that surrounds them.
Thank you all.
Donations

Organizer
#1 fundraising platform

More people start fundraisers on GoFundMe than on any other platform. Learn more

GoFundMe Guarantee

In the rare case something isn't right, we will work with you to determine if misuse occurred. Learn more

Expert advice, 24/7

Contact us with your questions and we'll answer, day or night. Learn more