HELP US BUY A BUS!
OK, here is the story. On Thursday, March 13th, 2014 the transmission in our 2000 Ford bus made a turn for the worst. While climbing a hill on I-5 just outside of Longview, WA, on our way to a youth rally in Spokane, WA, our transmission malfunctioned. We lost all forward power. The only gear that worked was reverse! We had to be hauled back to Vancouver, WA on a flatbed semi-trailer.
The best part about the experience was that we got to stay in the bus for the trip back! We ended up having to rent a U-Haul to get us and our equipment to the youth rally.  Upon returning home after the incredible rally I realized the repairs for the bus were more than the bus is worth.  With more and more shows on the horizon for us this Fall, my wife, Leti and I started to pray about what we needed to do next. We began to search Craigslist and eBay and we now think we have come across the perfect bus for both our family and the band.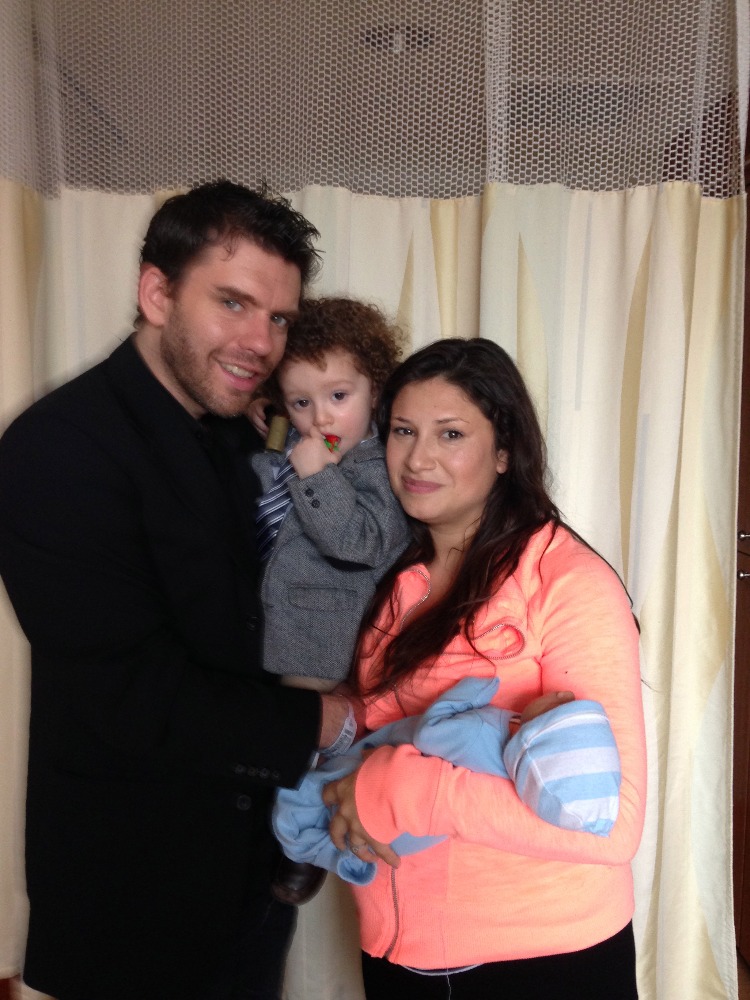 You see, one of the hardest parts of touring and our ministry is the amount of time that I have had to spend away from my family. With our second child, the stakes are now even higher. We decided that we really needed a bus that our family and band could comfortably travel and this bus fits all of our needs.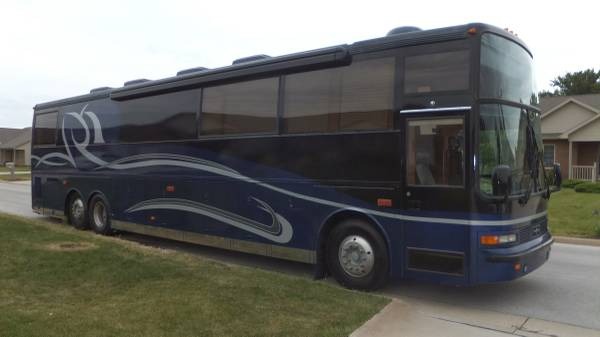 Pictured above is a 1996 Vanhool entertainer bus. This bus originally would have went for around $500,000 brand new. Today it is being sold on Craigslist for only $69,000. We have spoken with the owner of the bus who has provided us with very clear and detailed information on the coach. So far, everything looks good. The interior is immaculate, and all of the systems have been maintained well and are in good working order. We offered him $65,000 contingent on us acquiring the money.  Currently, we have $15,000 to go towards this purchase.  WE NEED YOUR HELP TO RAISE THE OTHER $50,000!
We need to resolve our transportation issues, so that, we can get to the more than 25 shows we have booked this Fall that will take us throughout the nation, including the National Conference of Catholic Youth Ministers (NCCYM).  God continues to open doors for us and our minsitry.  Will you prayerfully consider joining in?  
For more information on who we, THE THIRSTING are please visit our website at
www.thethirstingcatholic.com
 or our Facebook page at www.facebook.com/thethirsting
We appreciate your prayers and contributions! 
Sincerely,
Daniel Oberreuter
Founder & Lead Singer
The Thirsting
Organizer
Mandy Erskine
Organizer
Vancouver, WA