Ava's Fight Against P.A.N.D.A.S
Imagine being seven years old and feeling like you're in distress all the time. Feeling angry, anxious, scared, sick, achy, and out of control, but not knowing why or how to fix it. Imagine missing out on family parties, special events, birthday parties, sports, and friends. Picture life feeling out of place and not liking yourself because you miss out on so much and don't fit in. Imagine being taken to doctor after doctor, undergoing countless tests and evaluations, and spending weeks at a time in a hospital without seeing your family every day. Envision what it's like to be very intelligent, but missing school and failing assignments because of your illness.
Now, imagine what it feels like as the parent of that 7 year old. Seeing them hurting, but being unable to take the pain away. Watching her childhood pass her by without including all the things childhood should. Think about how it must feel to know what would make your child better, but not being able to find a specialist who can treat her in a timely fashion and having to fight constantly to get your child what she needs.
Ava has an autoimmune disorder called Pediatric Autoimmune Neuropsychiatric Disorder Associated with Strep A (P.A.N.D.A.S.), and it is robbing her of her childhood and her mental and physical health. By the grace of God, I have been able to have her seen and begin treatment with Dr. Rosario Trifiletti, a pediatric neurologist in New Jersey who specializes in treating P.A.N.D.A.S. This doctor is a leading researcher in this disease, and can treat Ava, but his fees and a large portion of her treatment options are not covered by insurance. She also requires supplements and other things that I pay for out of pocket. Won't you please consider helping my daughter in her fight to be a healthy child and donate and/or share this page?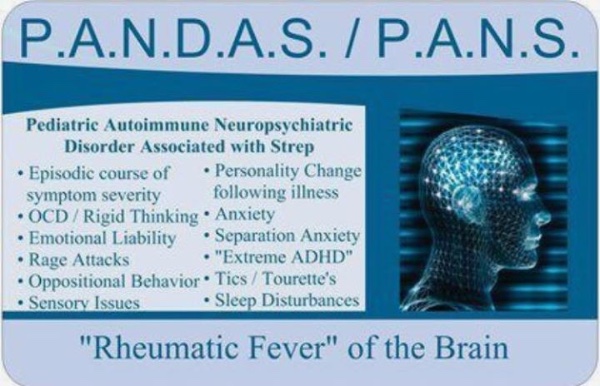 Organizer