Ava Nord Ancona
was born a micro-preemie at 26 weeks on August 26th, 2017, weighing just
1 lb 12 oz,
  while Karina was visiting family in New Hampshire.
On the morning of August 26th, Karina was rushed to the local hospital at 7:00am where she emergently delivered Ava at 9:42am. Ava was med flighted up to Dartmouth Hitchcock Medical Center where they have a Level 4 NICU.  Ava needed the highest level care to increase her chances of survival.
Karina and Jason relocated to New Hampshire, staying at the David's House which provides housing for families in need. They were able to be by her side as she spent 71 days in the NICU at Dartmouth Hitchcock Medical Center in Lebanon, New Hampshire.
Ava was born tiny, but proved herself to be a fighter and her journey has been nothing but a miracle.  The nurses and doctors at the NICU took wonderful and loving care of Ava until she was strong enough to make the trip home to Texas.
When they arrived home to Texas, Ava needed emergent eye surgery to correct her retinopathy of prematurity to prevent her from going blind.  Ava's journey is far from over, but she has already overcome many obstacles.  She will need ongoing and continued care to ensure her health.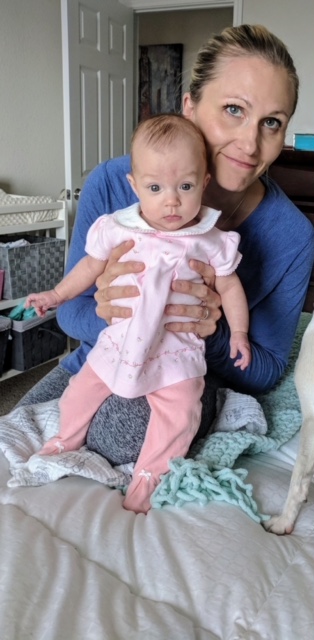 Ava's medical care alone while in the NICU at Dartmouth has amounted to over $700,000.  Thankfully, with insurance the majority of the costs have been covered.  Unfortunately, health insurance does not cover everything.  The Ancona family still is left with a substantial amount of medical bills for Ava that they will need to pay.
If you can help in any way, I know Karina and Jason would greatly appreciate your donation.
Love,
Nicole
(Ava's Aunt)