Aubrey's Boston 1st Graders
Hey!
My name is Kevin Madsen and I'm raising money for my AMAZING cousin, Aubrey Quackenbush. Aubrey teaches 1st grade in Boston, and is pretty much in love with her students. You can't spend 5 minutes with her without her telling you how smart, how passionate, how hilarious, how hard-working, how inspiring these kids are. And she's right - I mean come on, look at them.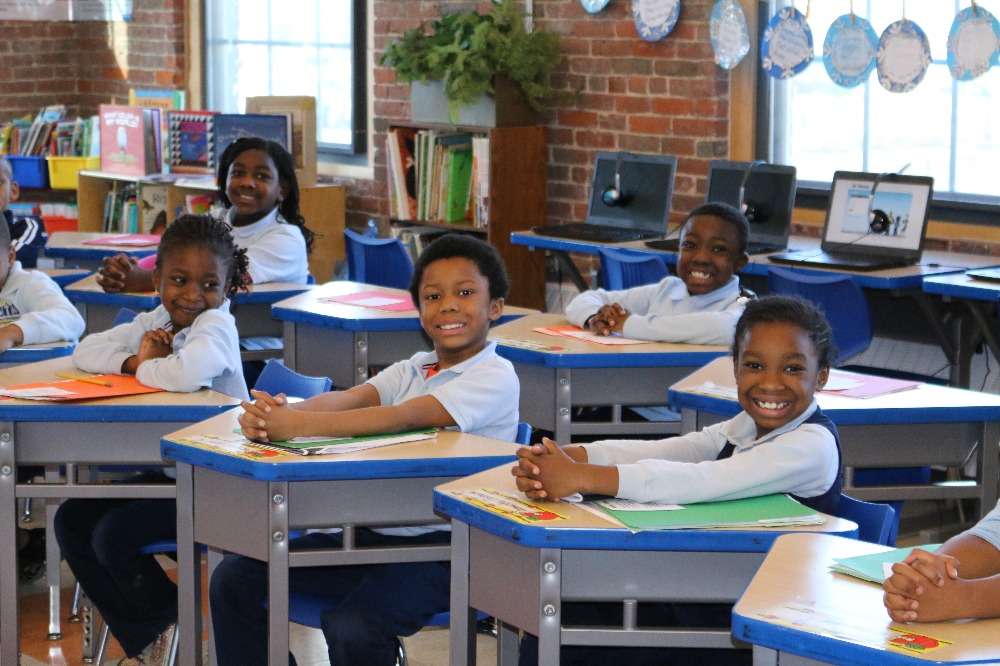 Right? 
Ok, so here's what we're raising money for: for a lot of these kids, summer vacation isn't a blissful break from school. Instead it's hardworking parents doing their best to provide structure and family time, but in an environment where parents are often working long hours. In short, the loss of structure throws families a curveball.
I asked Aubrey how we could help, and here's what she said:
"Any family can understand both the excitement and pressure of a summer vacation. Keeping children busy and happy can often be a stressful task for hard-working parents and caregivers of any socioeconomic status, especially when living in an urban environment. 82% of the scholars at BRCPS have been identified as low income. The families represented in this school system are loving, supportive, and want to give their best to their children.
Our hope is that through a Summer Family Fun Basket, some of this pressure for parents and guardians will be lifted, and children will continue to have a nurturing, exciting time this summer!"
Each basket will include:
Sidewalk chalk $5
New England Aquarium iMax tickets (one child, one adult) $17.90
Jump rope $4
Puzzle making kit $4
Acrylic paint set $6
Summer to-do list (list of crafts and activities i.e. Painting rocks) FREE
Handwritten note from teachers FREE
Summer journal $.50
Bug catching kit $4
Children's books (already donated)
Crayons $2.89
Basket/beach tote: $4.81
Total: $49.10 x 22 kids. (~$1100)
Extra incentives/add on possibilities:
Family pizza night
Chuck-E-cheese passes
Legoland passes
Beach toys
So let's make it a great summer for these amazing kids and families! Donate as much as you can, I promise it will be money well spent.
Need more incentive? What about these students doing their daily "Power Pose?" Every morning they "stand tall" for 2 minutes and say positive things about themselves.
More adorable videos of them dancing are coming....if this campaign raises at least $500. Ready set donate!
By the way, this is Teacher Appreciation Week and GoFundMe is doing a program where they'll match $100 to any campaign by or for a teacher to #thankateacher - so I'm taking advantage!
Organizer and beneficiary