Astrid Moreno & the Five Point Star - A Short Film

"Astrid Moreno and the Five Point Star" is a 10-minute short film written and directed by Sarah Rosenberger as part of the University of Central Florida Film BFA senior capstone curriculum. Filming will take place November 8-11, 2019 in Orlando, FL.
The story aims to showcase a culmination of all the skills learned throughout the past four years in the program as well as serve as a proof of concept for a larger episodic narrative story to be written and potentially produced after graduation. 

The story focuses on a group of witches who make a living by providing their magical services to others. Astrid Moreno, a young witch who has spent her entire life growing up among coven members, is preparing to step up into the role of coven leader. 

However, Astrid discovers that the current leader -- Julian -- is taking advantage of clients and demanding large payments for sub-par services. When one of their clients is found dead, Astrid's loyalty to the coven is questioned, and she is forced to decide not only the fate of her mentor, but the fate of the coven that is destined to become her own. 

Your contributions will go toward production design, equipment rentals, and film festival submission fees. To contribute AND receive your perk(s) please (1) donate on GoFundMe and (2) provide your contact information through this short survey .
Thank you! To keep up with our incredible team from pre-production to post, follow us on Facebook  and Instagram  for ongoing updates.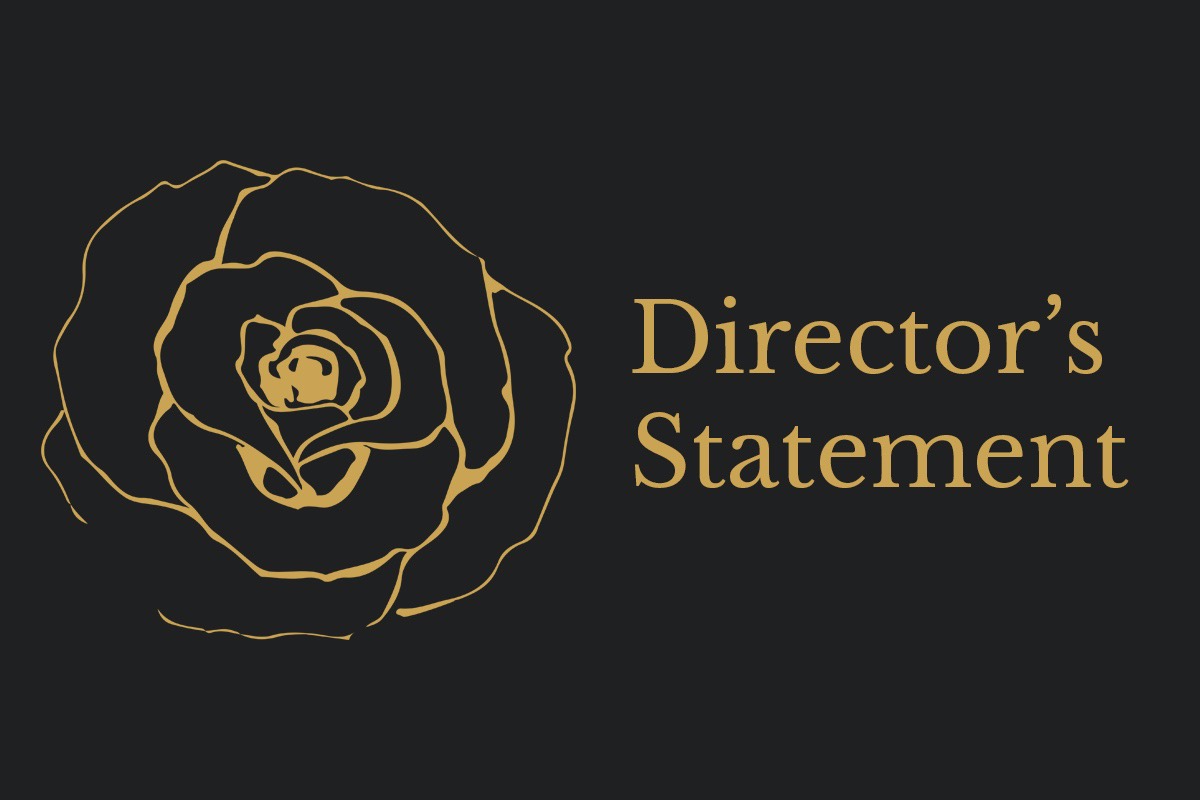 My name is Sarah Rosenberger, and I am the writer-director of "Astrid Moreno and the Five Point Star."

The "Five Point Star" is a prologue to a much longer story. It's our cast and crew testing the waters, gauging interest in a story about supernatural beings, about how power corrupts, and about how we break toxic cycles in our own communities.

It's the birth of a strong, yet morally ambiguous female main character. It's a homage to shows like "Buffy the Vampire Slayer" and other media we grew up watching as kids, but with a modern twist that keeps young audiences coming back.  

I'm so excited to see where this project will take us in the next year and I hope you find yourself just as fascinated by this world as I have been.
Thank you again for all the support!



Our goal is to raise $2,000 through online and offline contributions to cover the following:

Production Design: Because we have been able to save money in other areas (food, locations), most of our budget is going toward production design. We are challenged with creating a fantastical, albeit believable world for Astrid and her fellow coven members.
This is a production design heavy project, and your funds will go toward costuming, props, ornamentations, makeup, a custom headpiece, and set decorating.
Equipment Rentals: Most of our equipment is being provided by the UCF Department of Film and Mass Media. However, we will need to allocate money toward the cost of a generator rental and equipment truck.
Film Festival Submission Fees: This project is a proof of concept for a larger production. We will submit this project to various film festivals across the country in addition to applying for competitive grants to bring the full series to life.
Contingency: It is always good to be prepared for on-set emergencies and unexpected expenses.



Your contributions are an investment in the work and careers of a talented group of up-and-coming filmmakers and actors. As a contributor, you will receive our eternal gratitude in addition to the following (each tier is cumulative):
$10 - Early Access & Social Media Shoutout: You will gain early access to the film via a password-protected Vimeo link. Additionally, we will shout our gratitude to the world via social media.

$20 - "Special thanks" credit: Ever wanted to see your name on the big screen? Now's your chance! Your name will appear in the end credits ofthe finished film.

$25 - Digital download of short film soundtrack: Daniel Denison -- our 1st AC, graphic designer, and composer -- is creating an original score for the film. You will get a copy to enjoy over and over again.
$50 - Handwritten thank-you card & ticket entry for a set prop: We will mail you a handwritten, original "Five Point Star" thank-you card signed by our production team. Additionally, you will be entered into a drawing for a set prop.

$100 - Signed Movie Poster: In addition to all of the above, you will receive a signed, official "Astrid Moreno and the Five Point Star" movie poster. A beautiful addition to any home decor.

$500 - Executive Producer Credit, key set prop: Your name will appear toward the top of our credits as our Executive Producer. You will also receive one of our props featured heavily in the film.



Funding from donors like you is what helps independent filmmakers produce content that is unique and impactful. Here are some reasons this is a story worth telling:

- "The Five Point Star" is a dramatic short film taking place in a supernatural setting. If shows like The Walking Dead, Game of Thrones, or Stranger Things are among your guilty pleasures, this short film is right up your alley.
- It's not a story about zombies, aliens, vampires, werewolves, or any other creature you've seen again and again.
- The Five Point Star's universe has been designed, explored, and researched over the course of two years
- We are bringing on a talented crew of people who are mastering their trade working on student projects
- We are aiming to use this short film to rally support for a larger narrative series.

The continuation of The Five Point Star takes place thirty years after this short film, when Astrid has become an established high-priestess, an iconic wiccan magazine writer, and has established her own school of thought that's proven to be controversial in a multitude of ways. 

In order to make a larger project possible, we need to gauge your interest first. The more funding we raise and the more social media attention we can garner, the bigger the possibility we can make a longer story a reality. 



Other ways to support this film:
(1) Share our crowdfunding campaign and follow us on Facebook  and Instagram (@astrid.film2020).
(2) If you own a generator, are willing to help with equipment transportation, and/or have set pieces that you feel may be relevant to our production, e-mail [email redacted].