Assistants Day Flash Fundraiser
Assistants the Musical
was selected by the Players Theatre Residency Program for a 2019 Off Broadway production. The show, written by Manny Hagopian (
Titanfall
,
Titanfall 2
,
Apex Legends
) and Bryan Blaskie (
Victorian Courting & Zombies
, 
Outside
) opens in June in the heart of Greenwich Village in New York City.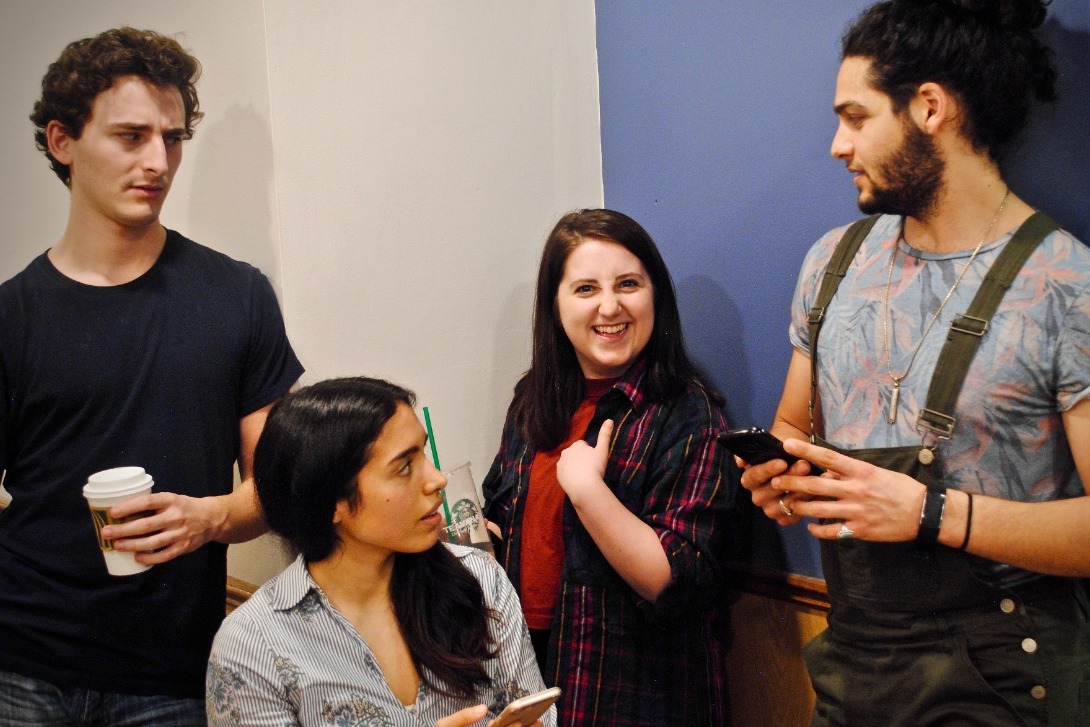 Assistants started in 2015 in the Hollywood Fringe Festival, and after several developmental readings in LA, Philadelphia, and New York City, it finally lands Off Broadway. It has been tightened and refocused with new songs, new scenes, and new antics for each of our Assistants. The show follows 4 ambitious Hollywood go-getters as they go-get coffee, go-get dry cleaning, and go-get their dreams. 
When TV's biggest showrunner announces a new deal with a major streaming subscription service, it sends her assistant Tara – and the rest of Los Angeles – into a frenzy. Tara sees an opportunity to move off of a desk and into a writer's room while the other assistants look for their own ways to profit. Isaac, a talent agent's assistant, wants to win a few new clients for his agency; Liz thinks she and her boss can be the leading ladies; and Nick, who assists his superstar producer father, needs to shift the media's attention back to the release of his latest movie. Navigating the industry proves harder than expected for the Assistants as secret alliances are made, trust is manipulated, and emotions get in the way of business. 
This Off Broadway production will be fully realized, complete with set, costume, lights, props, sound, and musicians. The team includes over 20 people, each working to make Assistants the best that it can be. The team that has been assembled by our director Ryanne Domingues (Artistic Director of Passage Theatre Company) is an amazing and brilliant group of artists who are committed to this show. Your support provides them with the resources they need to do their best work.
Original musicals are hard to come by. Assistants may not have the name recognition of other musicals, but its heart beats just as strongly. The power of this show lies in its ability to connect to anyone who has ever had a dream and the sense to chase it. Following dreams is even harder when online followers translates to personal worth, everyone is looking over their shoulder, and individuality is dismissed.
Thank you for your gift to Assistants. Manny and Bryan are so excited for the opportunity to share this project in such a powerful way, and it would not be possible without you. You will be blown away by these performers and designers in June. Thank you!
Organizer
Bryan Blaskie
Organizer
Astoria, NY