ASL Joe Lerman's Funeral Costs
Dad's time left on earth is coming to a close and he will be leaving shortly. There is a chance he may not be going home to Karen and Josh. 

Our cousin, dad's niece,  Diana Kagan, has so graciously offered to be the beneficiary to help with the final expenses for the funeral. 

Who didn't love our dad?

Our dad has this abundance of love that radiates from his constant smile and he smiles with his WHOLE body. Despite being born Deaf, he knew how to talk to ANYONE and make them feel comfortable.
Dad and Karen when they were younger


Dad and Karen married for 30+ years!


He loved us kids and we never doubted it.


Coolest dad and grandpa ever!


Dad's grandchildren - My kids. Taylor, Hailey, Garrett, Evan, and Jackson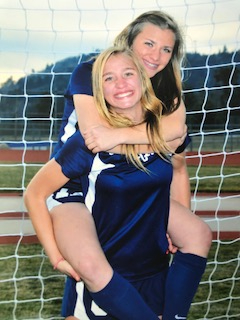 More grandchildren - Dan's kids. Megan and Mackenzie


Dad's great grandbabies with one more on the way! (Mari's grandkids)


Dad is VERY proud of our Jewish family! We have a heritage so rich with history.  Our family are survivors of the Holocaust.  Our cousins from Russia, Sonia and Genya, came and our cousin Diana organized a  special Thanksgiving Shabbat last November 2017. Family came from out of state and far away, all to make this happen and have a beautiful "Lerman Weekend" all focused on getting our parents life histories and honoring those who made it possible for us to be alive when almost all of our family was killed in the Holocaust. Who knew it would be our last?

Dad LOVES storytelling in his beautiful language and culture of American Sign Language and was lovingly known by his fans as ASLJOE. He has over 70 video's on the internet.So here's Dad's story...How is this possible that our dad and my son have Stage 4 Cancer? At the same time. How???
I am his only daughter, and my 21 year old son was diagnosed with Stage 4 Lung Cancer in September of 2016. 3 months later, December 2016, my dad was diagnosed with Stage 4 Diffused Large B Cell Lymphoma that had spread to his prostate, colon and lung.
Dad's grandson, Evan, having chemo. Far too young for Stage 4 Lung Cancer 


Dad with his wife, Karen,  getting chemo - still with a smile...

Dad's cancer went into remission. And we thanked God for miracles! 
Fast forward  1 year to January 22, 2018

Dad's pet scans all came back clear in December of 2017. Then in January, he had what looked like bug bites on the back of his arm/shoulder.  Over the next couple of weeks they grew quickly to lumps. During a biopsy, the technician called Dad's oncologist and said, "Have you seen your patient??? He is very yellow!!" His doctor sent him to the ER/hospital immediately and he's been there since January 22. 
Those "bug bites" sure grew fast!Why is he dying?

His liver is failing, he has Hepatitis B, he's extremely jaundiced (yellow), his diabetes is difficult to control and the cancer on the back of his arm/shoulder IS Non Hodgkins Lymphoma. His stomache and legs are so bloated. And now his kidneys aren't filtering. Dad can't have chemo because his liver can't take it. And he can't have a liver transplant because he has cancer. There is no kicking cancer's butt this time. 
Now we are all saying our "see you later." Dad doesn't like the word "good bye."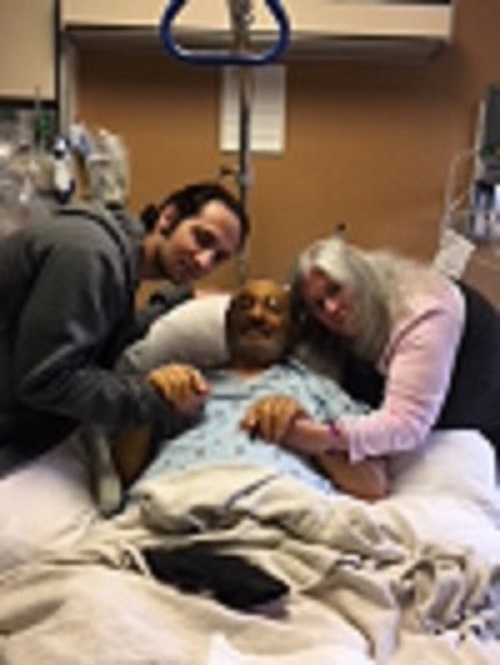 Josh, Dad, and Karen


Dan, Dad, and Me (Mari)


Kenzie(grand daughter), Dan, Jeannie, Dad, Diana Lerman, Miriam Geer (our cousins) Ella is in Tel-Aviv


Our cousin Jeff came from San Franciso to see dad. Miram, Joshua, Diana, Jeff, Dad and Karen


Dad never got to have his Bar Mitzvah because it was at a time when they were leaving Israel to come to the United States.  His Rabbi was amazing! He answered all Dad's questions and gave him great peace. It was so beautiful, inspiring, and comforting.


Ryan Lerman, Dad, and Michelle Lerman (Jeff's wife)


Now dad gets to go be with his much loved brother Nathan who loved Dad  and protected Dad like a father would and his sister Sara. Talk about brotherly love!

Dad's love and special bond for his sweet sister Sara, who was also Deaf, was so evident. They look like twins, don't they?

This is where we need YOUR help.

Dad's dying wish is to be buried at Mount Sinai, a full Jewish Cemetary.  He touched so many lives for good and gave so much to others. Including working up until the day he was admitted to the hospital to provide for his family who are unable to work for medical reasons. Now he's left without insurance to take care of his final expenses.  He missed out on so much of his Jewish faith because of the language barrier,  because of his deafness. Help us fulfil his dream to return to his Jewish roots. Please donate any amount you can. 

Dad wanted this picture to be just right! My cousin Miriam took it over and over until Dad gave her a "thumbs up!"  Our dad will be forever in ALL of our hearts!

Shalom!










Organizer and beneficiary
Mari Lerman Moss Bott
Organizer
Saint George, UT