Help End Veteran Homelessness
THE MATCHING CAMPAIGN HAS ENDED - WE REACHED (EXCEEDED) OUR GOAL! If you'd still like to make a donation to Welcome Home, please visit our website at www.WelcomeVeterans.org. 

Thank you for your support and patriotism! 

-Welcome Home Team

--------------------

This Veterans Day weekend, Ashley HomeStore joins forces with Welcome Home: A Community for Veterans, to honor Veterans and raise funds to help restore lives.  From November 8-12, Ashley HomeStore will MATCH donations dollar for dollar (up to $20,000), doubling the impact of your gift! WHY SHOULD YOU GIVE?
Welcome Home creates sustainable change by supplying homeless Veterans and their families, as well as those at risk of becoming homeless, with the resources they need to achieve independence with pride and purpose. 
Many service members have a difficult time transitioning back into civilian life, many carrying scars of combat—some physical, some mental. On the battlefield there's a code—no one left behind. 
Ashley HomeStore and Welcome Home firmly believe no Veteran should live or die on the street. We call upon YOU, fellow patriots and generous donors, to get behind our mission to end Veteran homelessness.
Your gift will help men, women and families get the care, support and resources they need to get off the streets and back on their feet - back to a better quality of life they deserve. 
MEET VETERANS WHOSE LIVES HAVE BEEN CHANGED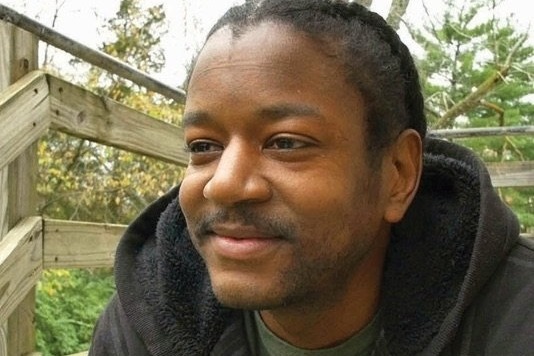 "Just knowing I had a roof over my head because of Welcome Home and lived among other Veterans, that was a weight lifted off me … I wouldn't be where I'm at today without Welcome Home." - Nicholas, Marine Corps Veteran
When he returned home after four years in the U.S. Marine Corps, Nicholas found himself alone and eventually homeless. He believed he put himself in this hole, but was determined to fight his way out. Welcome Home simply provided the support, tools and resources to empower him and get him off the streets for good. 
"For 40 years, I didn't know I had all these options. I never utilized them until I was talking with a friend of mine and her dad one day and he told me I had all of these benefits coming and that I needed to check into them. And I cried when I found housing in here because I was so happy to be on my own again. I had my own room. It was handicapped accessible and had a shower with a built in cushion seat; handrails that I could hold onto and stuff without slipping. They gave me hearing aids. They got me dentures after being here for 60 days and I didn't have to pay for anything. And they fixed my chair when I needed a new batteries. It's the best thing that's ever happened to me in my entire life outside of having my kids."  -Virginia, Army Veteran
Virginia is the first disabled, female veteran to move into Welcome Home and has started to receive all the VA benefits she has earned and deserves. She has moved into her own apartment and is doing well living independently and happily. 
"Welcome Home is the best thing that ever happened to me after service. The staff and volunteers are like family and the support I received was unlike anything I'd experienced before. No one wants to be homeless. I definitely did not want to be, but it can happen to anyone - it happened to me. Because of Welcome Home, I found my way again and can finally enjoy this little thing called life." - Scott, Army Veteran 
Scott returned home consumed by confusion, anger, pain and sadness. He buckled under the stress and an alcohol and drug addiction took over his life. He lost his family, his job, and his identity. Scott found his way and started painting again when he moved into Welcome Home. He says painting is a huge part of his recovery. He's now back on his feet and moved into his new home , where he's got an art studio and a fresh start at life. 
----------
This Veterans Day weekend you can honor Veterans by helping them take back their lives. From November 8-12, Ashley HomeStore will MATCH your donation, doubling the impact of your generous gift. 

Join Ashley HomeStore and Welcome Home to change the lives of more Veterans like Nicholas, Virginia, and Scott, by making a donation today.  


**FUNDS RAISED BENEFIT WELCOME HOME'S PROGRAMS AND SERVICES FOR HOMELESS AND AT-RISK VETERANS & THEIR FAMILIES. ASHLEY HOMESTORE WILL MATCH UP TO $20,000. CAMPAIGN ENDS NOVEMBER 12, 2018 AT 11:59PM CST.
**RECEIVE 10% OFF ASHLEY HOMESTORE PURCHASE WITH PROOF OF DONATION.
**VISIT ASHLEY HOMESTORE FOR $100 OFF EVERY $500 YOU SPEND DURING OUR VETERANS DAY WEEKEND SALE. 
LEARN MORE ABOUT WELCOME HOME AT
WWW.WELCOMEVETERANS.ORG
Stan Fredrick and Cathy Rupard  
Organizer
Welcome Home: A Community for Veterans 

Welcome Home Inc (Welcome Home)
Registered nonprofit
Donations are typically 100% tax deductible in the US.