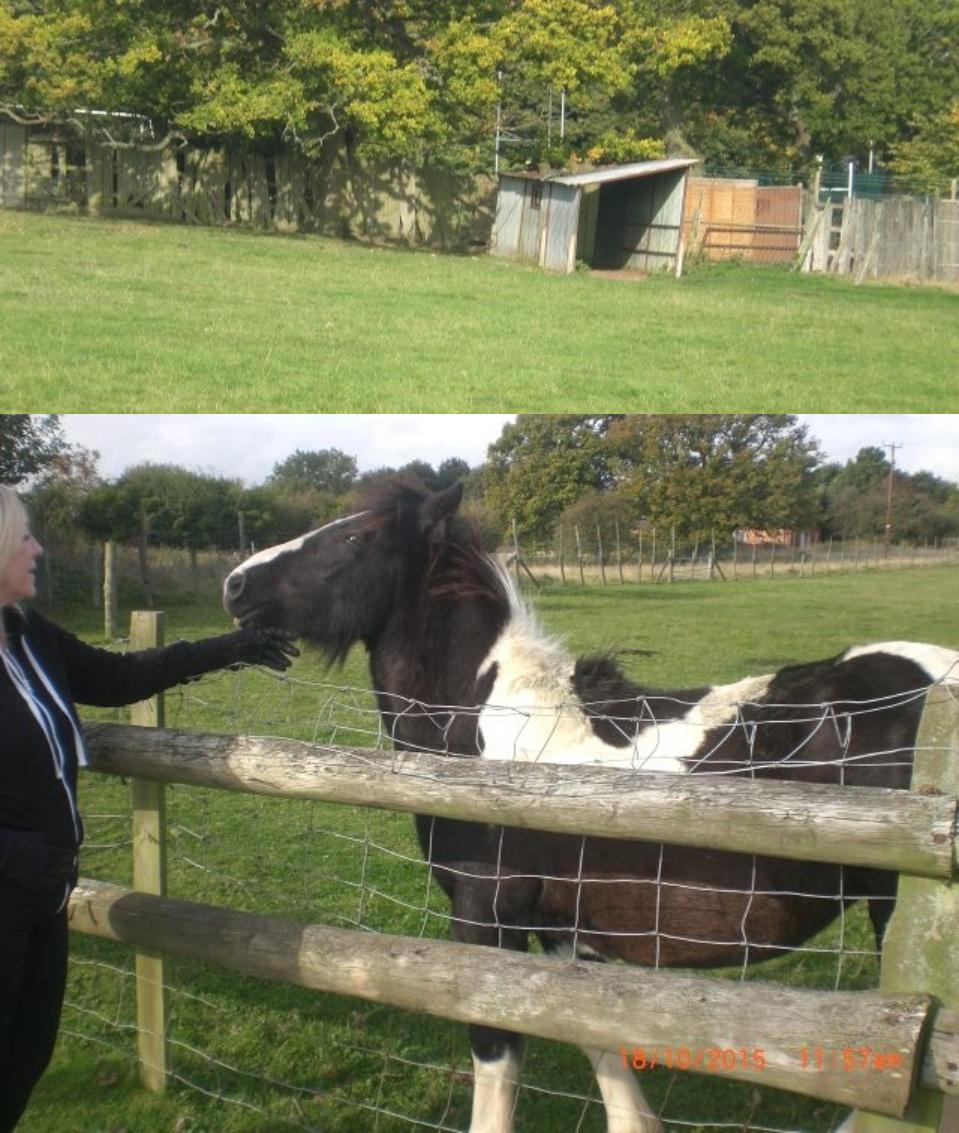 A story of Hope
Hope is a beautiful little horse who is now just over a year old.
When she was a tiny 7 day old foal, her mother tragically bled to death and Lyn at Hillfields was asked if she could take her.
Other rescues had been approached, but because she needed 2 hourly feeds, they were not able to make such a commitment.
Lyn didn't hesitate in giving Hope a chance.
As you can imagine, looking after Hope was very tough and there were times when she almost didn't make it. Her back legs were very weak and as a young foal had many problems.
As she grew, people advised Lyn to feed her from a bucket, but Hope much prefered her bottle!
Hope is now growing much healthier and her legs are getting stronger but she is not quite ready to hold her own with the other horses at the sanctuary just yet so she is stabled separately and has her own field to run in.
She has a small shelter in this field but with winter drawing closer it really needs to be replaced with something sturdier.  
Hillfields relies of the kindness of donations and there are other repairs and replacements also needed for other animals.
Can you help give Hope a warm shelter for the winter? 
The sanctuary at Hillfields is Hope's forever home where where she will always be loved and cared for.
Whether it be £1 or £20, we are so grateful and appreciate every penny donated. Thank you so much.
Please have a look at the website to see more of the animals at Hillfields
www.hillfields-animal-sanctuary.com
Organizer
Faye Thatcher
Organizer
Blackwell, West Midlands, United Kingdom