LOVElikeWATER Artist Well - Healing Sanctuary
"Music and art are the guiding lights of this world"
-PABLO PICASSO
LOVElikeWATER is pleased to present its initiative Artist Well. Our initiative is founded on the premise that we must create sacred SPACES to facilitate the healing of our progressive artists. Their creations are vital in how they impact the world, create change within culture and call us to action. Those who give us their offerings deserve to pour from a full cup. As vessels their mental, spiritual and emotional health is vital.
Art heals us, makes us laugh, makes us cry, makes us move and causes us to love. We can always turn to art to comfort and heal us. Now it is our turn to give back to the artists who dedicate their lives to creating and providing us with these beautiful works of art. 2020 has been a very difficult year for all of us, but many artists have had a particularly tough time. Live performance revenue, one of the biggest income streams for artists, came to a halt. So in addition to the stress of the pandemic their stream of revenue was lost. However, during this period of time art was a key factor in our healing and ability to sustain and thrive despite the odds.
LOVElikeWATER is a 501(c)(3) non-profit organization committed to the healing power of water and its vitality. We source and provide clean water to those in dire need. In our one year of existence we have helped to provide communities in need with over 12,000 gallons of water in Austin & Houston, Texas, Jackson, Mississippi, and LaPlace, Louisiana.
In addition, our flagship program Artist Well assists artists and water heal through their connection to each other. Our life changing spiritual healing experiences provide an opportunity for creatives to return to Source and draw supreme inspiration from a nurturing space and connect their intuition with the healing power of water. At our inaugural Artist Well, artists will attend a 5-day intensive spiritual healing sanctuary, designed with a wholistic curriculum on the water in Sian Kaan, Tulum, MX. Artists are provided healing services in the seven sacred healing arts and, through their healing create art at their highest and best levels. During our time together, we facilitate healing and divine time spent in communion with other co-creators in tune with the healing power of water.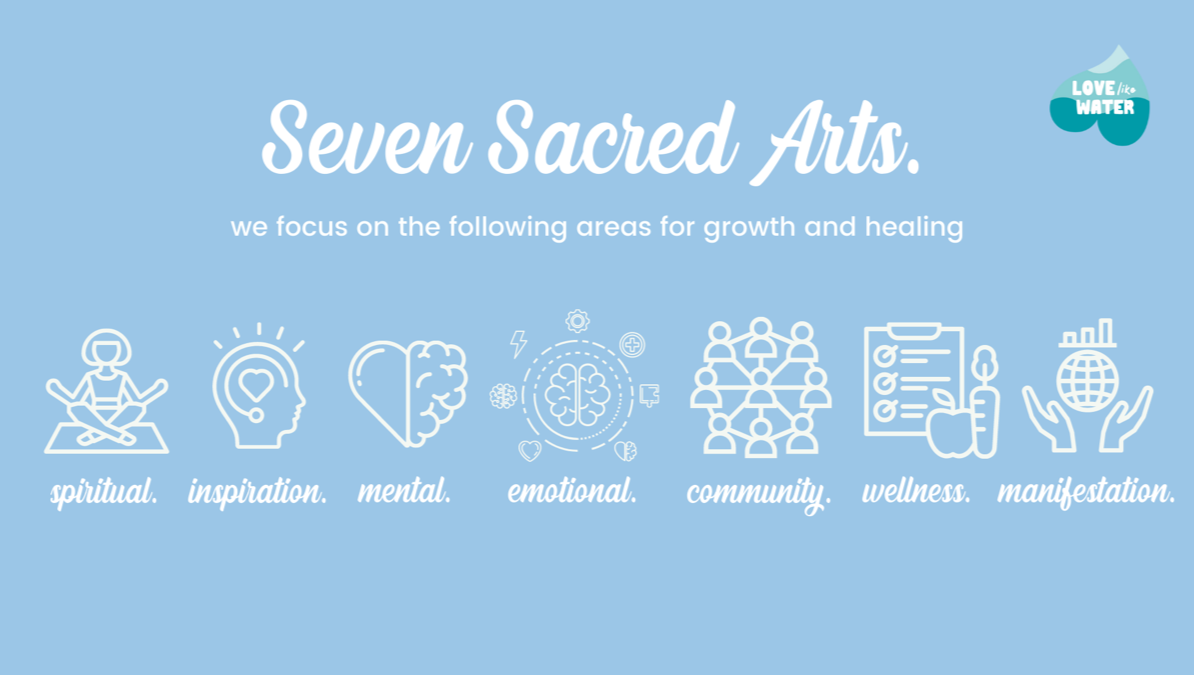 In gratitude and reflection the artists learn about and create art to help fund a specific water service project. The art will have a physical and digital component as an NFT. This year's water service project is in support of
Hurakaan Eco Tactics
 , a non-profit association for the conservation and restoration of ecosystems. They focus on the problems of water quality and sanitation.
In Quintana Roo, due to rapid and continuous development, especially in the tourist sector, there are several key problems as follows:
• domestic sewage is discharged directly to the ground and to poorly constructed septic tanks,
• the sewage is discharged and crude infiltrates the subsoil through absorption wells.
• generation of contamination of the only source of water supply for human consumption, mainly by pathogens.
• Irregular areas, in Benito Juarez there are 70 thousand people without sewerage service
• Pollution of Tulum's cenotes have worsened
• Construction of hotels and restaurants razes mangroves, which facilitate natural filtration. Without mangroves, pollutants such as sewage, chemicals, and feces end up in Tulum's waterways
In response, Hurakaan performs water and sediment quality studies in the cenotes and underground aquifers to use the results in a political, public and private advocacy to install a wastewater treatment technology, physical-chemical 100% Mexican technology. They are promoting cleaning of the seabed, beaches, urban cenotes, water quality studies and implementation of zeolite-based physico-chemical technology to treat wastewater and facilitate its proper reuse, thus avoiding discharges to the aquifer.
Please support us as we heal the healers and give back to the land and the community through creativity. This is the beauty of what we can achieve together.
We have created very special limited edition 100% copper water bottles for everyone who donates over $60 to support our cause. If you donate over $200 you will also purchase our first Artist Well collectible NFT which will be created from the sanctuary.
Our goal is to raise $15,000 so that we can fully support this artist initiative, to reduce the financial strain on the artists. Any funds that we raise above and beyond this amount will go directly to Hurakaan to help them with their important work.
As we develop this experience, we hope to be able to share it with all of you soon. At this moment, as we grow and birth this movement, we thought it best to keep it small so that privacy and intimacy can be maintained.
We thank you from the bottom of our hearts in advance for giving back to the healers and giving back to the land. Our art is our vehicle for change and progression. Our community is our backbone. Support is the cornerstone.
We cannot do anything without each other.
Organizer

Registered nonprofit
Donations are typically 100% tax deductible in the US.