Art for Flight: Education Fund
Art for Flight - Thayne Yazzie
#GFMscholarship
The Campaign
First off, I'd like to thank you for taking the time to check out my story. I have created this GoFundMe in pursuit of furthering my education in learning to fly. Just this Fall of 2016, I have launched myself into a new and exciting journey  by pursuing flight school at Eastern New Mexico University in Rosewell, NM.
(My sister and I with my artwork, June 2015)
For those of you who are not familiar with me, my name is Thayne Yazzie and I was raised on the Navajo Reservation in St. Michaels, AZ. During this time I attended a small Mission School where I grew up without running water or electricity.
In the summer of 2001, my family moved to Bellingham, WA. where I had the opportunity to pursue a higher education and begin to reach my goals. In 2015, I graduated with a bachelors degree from Western Washington University and moved back to my hometown to teach and serve at my childhood school.
During this time, I re-kindled a childhood dream - to fly.
My foray to flight started at an early age when I was flown by air ambulance to the ER in Albuquerque, NM. If it had not been for the emergency flight at the time, I would not have received the proper medical treatment necassary.
Growing up on the Navajo Reservation, I understand the importance of immediate health treatment and safety transportation services. I admire medical professionals and pilots who dedicate their lives to the well-being of others. Therefore, I believe it is my duty to give back to my community and provide the services the Navajo Nation deserves.
To obtain a job in the helicopter industry, I need to obtain a minimum of 1000 hours of pilot in command and 5 required certifications. To apply for medevac typically 2500 hours pilot in command is needed.
Although the path will be long and tedious to become a medevac pilot, I do believe that the reward is worth the effort. The amount of experience and education gathered along the way will be immense.
While I continue applying for scholarships and other means of financial support, I am asking you for any help that you might be able to offer.
Flight school is estimated between $75,000 - $90,000 for the entire duration of the flight program due to certifications, exams, fuel, and instructor costs.
With your help, I can achieve this goal to serve my community and those in need. 
Update
So far, with your help, I have logged over 27 hours of instruction! This is the R22 Beta II 483NM that I have used for training:
What an awesome little aircraft!

Gifts / Donations


In this section of my education campaign, I have provided examples of artwork I will send you for each donation recieved. 


St. Michael

$30 - Large Print (<12")


$360 - Commission Your Own Painting

(Price of flight lesson)
Tell me what you want and I'll paint it! :) Your painting can be of any person, historical figure, fantastical character, abstract object, idea/concept or random thing! Just provide a brief description and/or reference image in the donation comments. It'll be full color and on canvas. Please expect about a month or two before I complete the piece and get it back out to you!
ps. always ready for a challenge ;)
$10 - 
Single Print 

4"x6"
$21 - Commission Your Own Random Hummingbird Drawing
Yes, you head that right! Want your own unique hummingbird drawing? Well it's yours:)
 $25 -
Print Set: The 642 Collection

4"x6"
$35 -
Print Set: The Abstract Mind Collection

4"x6" and 4"x4"
$45 -
Print Set: The Hummingbird Collection

4"x6" and 4"x4" Additonal Prints Included
$55 - 
Print Set: The Hattenfalls Collection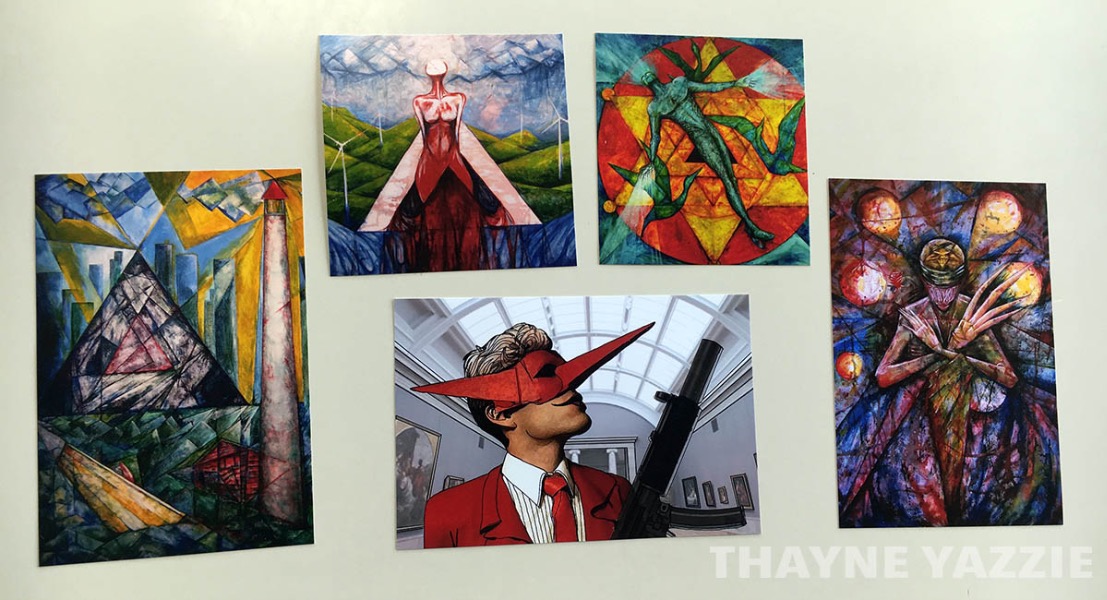 4"x6" and 4"x4"
$75 -
Print Set: The Human Body Master Collection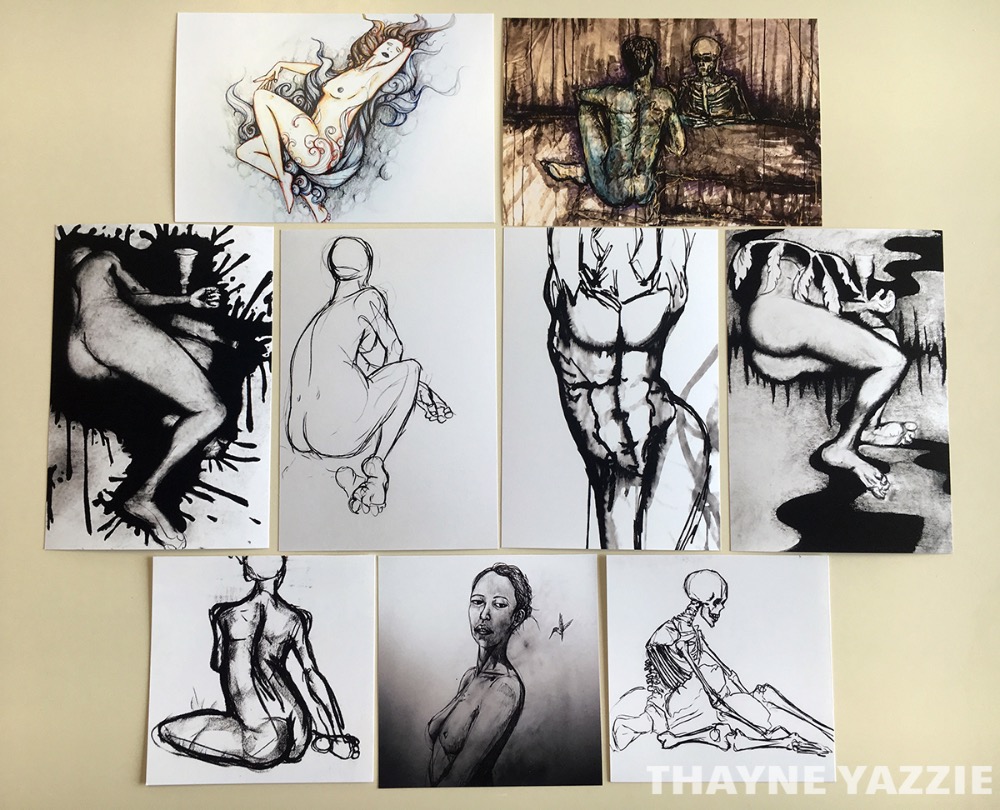 4"x6" and 4"x4" Additional Prints Included


Limited Edition Prints
($50 - $200)
8"x10" < Sizes Vary
$50 -
Sun God 
(Limited Edition Print)
12"x18"
$60 -
The Sheriff of the Universe
(Limited Edition Print)
12"x12"
$120 -
The Hero Twins
(Limited Edition Print)
12"x18"


Canvas Reproductions
($1,000 )
All work below.


Original Artwork


$2,210 -
Philip the Philosopher* 
(Original Painting)
18" x 24"
$5,210 –
Sheriff of the Universe*
(Original Painting)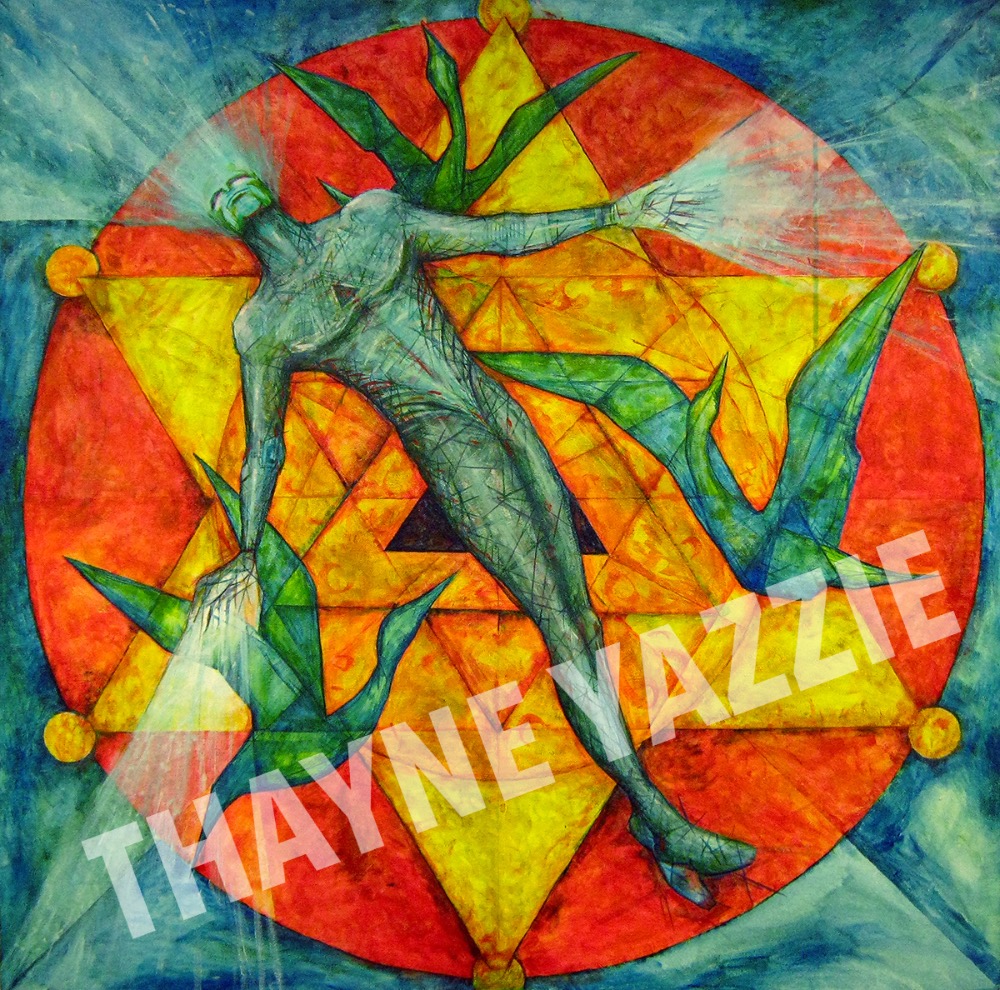 $12,010 –
Sun God* 
(Original Painting)
$51,010 –
The Hero Twins* 
(Original Painting)
All gifts will be mailed within 30 days. 
Thank you, thank you, thank you.
#GFMScholarship

Organizer
Thayne Yazzie 
Organizer
Saint Michaels, AZ
#1 fundraising platform

More people start fundraisers on GoFundMe than on any other platform. Learn more

GoFundMe Guarantee

In the rare case something isn't right, we will work with you to determine if misuse occurred. Learn more

Expert advice, 24/7

Contact us with your questions and we'll answer, day or night. Learn more