Art festival needs your help
Our amazing Arts Festival needs your help!

Our theme:
Shining a spotlight on Human Rights through music, films, visual art, workshops, and lectures.
Our organization, Off the Hook Arts
spends most of our time and efforts providing free and low-cost music education programs to K - 12 students in the Fort Collins/Northern Colorado area. But every summer we assemble a terrific arts festival that brings the experience of film, visual arts and world-class music, to audiences of all ages.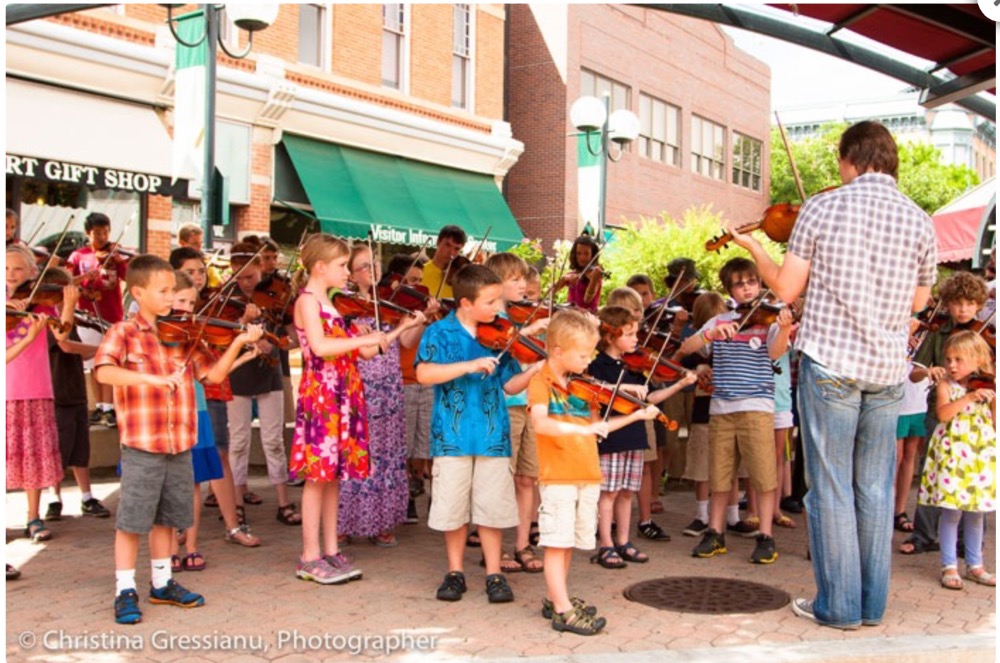 This season Off the Hook Arts 'goes global' by offering a
special Summer music and arts festival
that features global artists and musicians as they shine a spotlight on human rights and world music - through music, films, visual art, workshops, and lectures.
WHAT YOU CAN DO
To offset some of the increased expenses for this year's "Off the Charts" summer festival,
KAL, the political cartoonist of The Economist
has volunteered to offer some of his international award winning work as incentives for those wanting to support our arts programming.
The money raised in this campaign will help underwrite this year's festival.
Among the variety of rewards on the right, you can get
 a copy of Kal's amazing retrospective
Daggers Drawn: 35 Years of KAL Cartoons in The Economist
You can also get a frame ready signed print of Kal's award winning works. You can choose from three cartoons below.


The 2017 Festival
This summer we are presenting global musicians from Yo-YO Ma's Silk Road Ensemble; two premieres by artistic director Bruce Adolphe - selections from Amandla Awethu (Power to the People) and Four Harmonious Friends; presentations, exhibition and workshops by KAL(back by popular demand); a lecture by Dr. Arieh Shalev, expert in traumatic stress disorder; and two films (Music of Strangers and Orchestra of Exiles); and a lecture-recital by South African pianist Justin Krawitz; plus music of the Baroque and much more.
We hope you can help us as we spread the sound of music through the hills of Colorado and beyond.
http://www.offthehookarts.org
Organizer and beneficiary
Kevin Kallaugher
Organizer
Dover, MD
Jephta Bernstein
Beneficiary