Meet the artists Orb Box Beauty passion Love and Hope manifests itself through his OrB. He danced gracefully and passionately filling the room with the love captivating the mind with generosity. He explores the mental capacity of the human mind, his soul is at ease. His body is warm his demeanor is shy. His OrB expands and touch everyone in the room. He jump he turn he kick he Groove to the beats. Ass shaking no time wasted. He fills the room with movement the people can't help but to move with him.   Born in St Louis and based in Chicago, Orb (artistic name) studied dancing at Columbia College Chicago. An amazing dancer, actor, musician and singer, Orb uses dance and visuals to heal himself, and to express and explore the experience of being black and  queer  in the United States. Orb has performed at several venues in Chicago like Trqpiteca, the Dojo or Rutcorp. Orb also teaches dancing classes in Chicago. He organized the Afrofuturist March in St Louis and has recently released an album called "Golden Reality Human Complacency Black Lives Matter"   
https://soundcloud.com/orbbox/sets/goldenrealityhumancomplacency
Feel Your Groove
Feel your group is where OrB BoX find his self he falls in love with his human losing all sense of doubts and dislike. He falls into his black understanding his game is realizing his purpose in spreading his wealth his Target is to get people to dance and love them self as a black human as a gay being on Planet Earth he learns to believe in himself and the HUMEN RACE.
It looks like sex / To hate a butterfly
OrB BoX strip his self naked baring his flesh for all of mankind to see not giving any rest he's evolving his flashes throbbing he's conflicted with himself because mankind told him he should be doubt and worrying starts to creep up on his flesh so he crawls into his cocoon to gain the mental help only one God that can make him feel so blessed FKA twigs music helps him evolve into himself.
Animal People
Orb box becomes a part of cyber-land where humans are computerized emotions unsynthesized where he realized the internet is psychological genocide. If you look hard enough this piece will take you on a journey
Future
Orb BoX scream in the mirror to himself your future is your greatest desire at this moment he finds out his faith is in his own hands he reminds himself don't you let them poison your mind as to the point where he's chasing money and greed but he keeps it real and take it to the streets he acknowledged Humanity has gone into Infinity so he packed his bags and travel on the spiritual journey what the most high in his bag.
Feeling used
He sits at the table with life which appears in female form asking her to travel with him into different dimension she denies him so he has to travel alone fussing with God for some of the situations he travel through and some of the journeys he never knew and this moment he acknowledged life is filled with trials and tribulations but he have the power to own it he reminds himself not to sleep on the job because someone would steal him reminds himself to stay away from vanity to keep his own sanity.
I am
Orb box find the magic behind his words never acknowledging the power is behind his own tongue. He found power into words I am he always know I am with God in the Bible never acknowledging I am live within self so he looked everywhere else to find God but home he learns to say I am what I say I am he finds the power in his words and try to spread it to everyone else.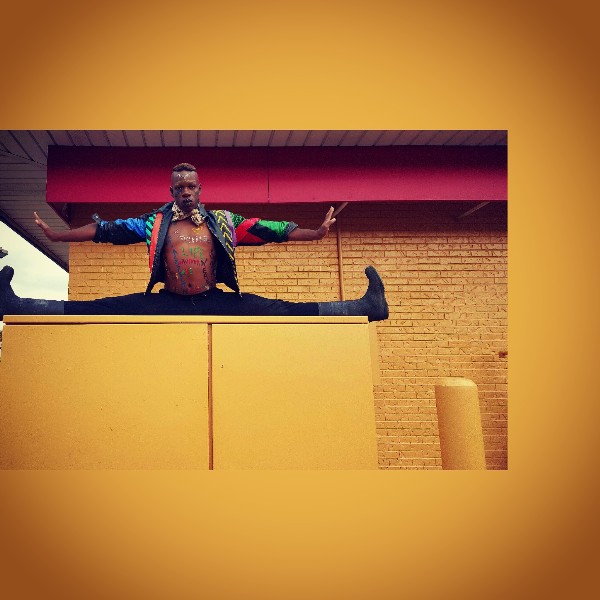 Organizer