Students Should Enjoy Lunch Time!
My name is Skyler and I am a Supervising School Aide in the Bronx.  I have come up with a unique way to gain your kids energy and attention during what can be a hectic time of the day for them.  
I have created game mats that can be utilized on their cafeteria tables with no hassle!  No need for schools, underprivelaged schools, or afterschool programs to purchase new games on a regular basis.  No need to deal with the trouble of missing game pieces, needing to throw away the game because of it, no need for precious time wasted in setting up or clean up, etc. 
These mats also save space in the classrooms as they simply roll out onto grouped tables or on the carpet.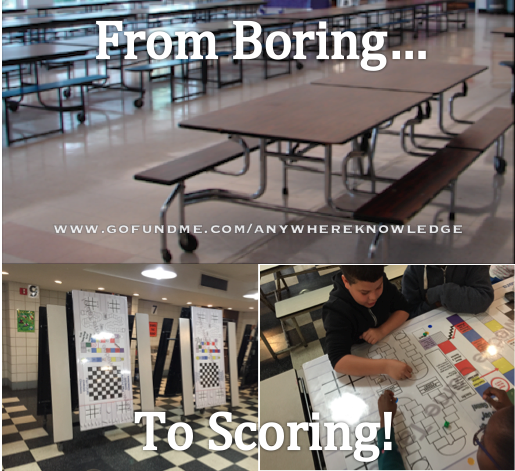 For every $35 in donations, I am able to donate a game mat to a school.  If you happen to donate more than $100.00 and have a school you know, I will gladly donate 3 mats to a school of your choice located within the New York Tri-State area.  I plan to expand to other schools if things continue to be successful!  I've already donated many of these mats with my own funding, but look to help more.
Thank you for taking the time to read and I hope you find my cause worthy of donating to help our children enjoy lunch time!  
Any Donation will help!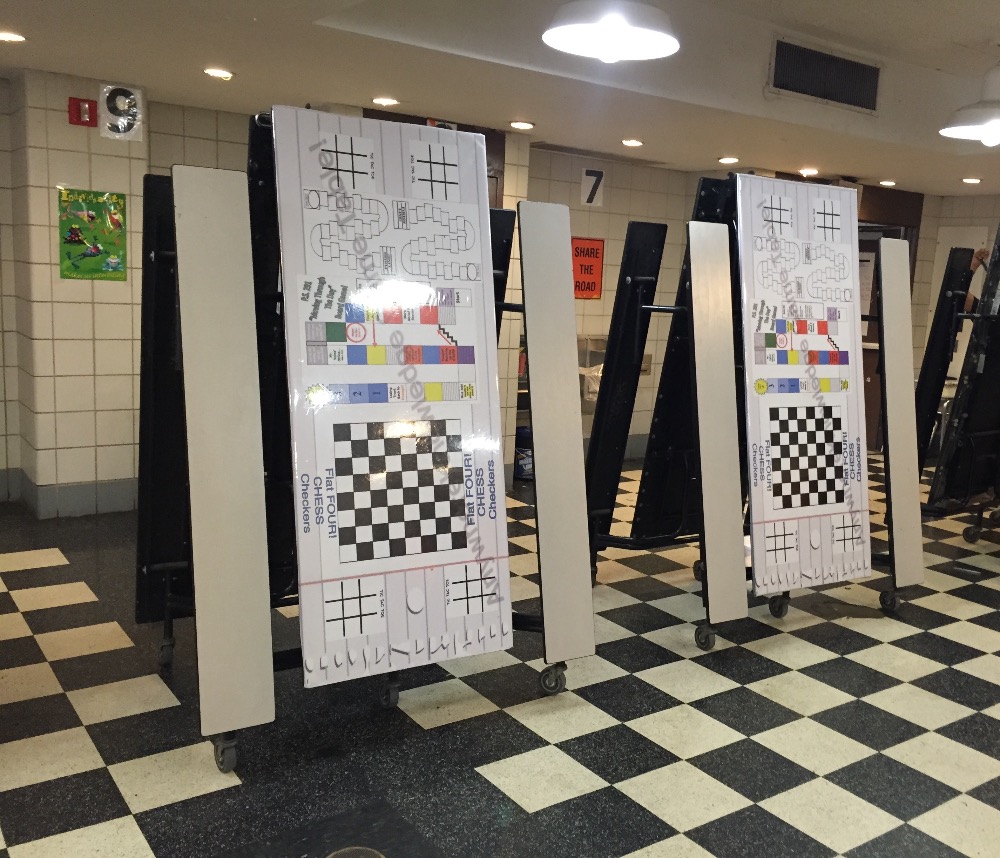 Pictures of how the tables look in the cafeteria!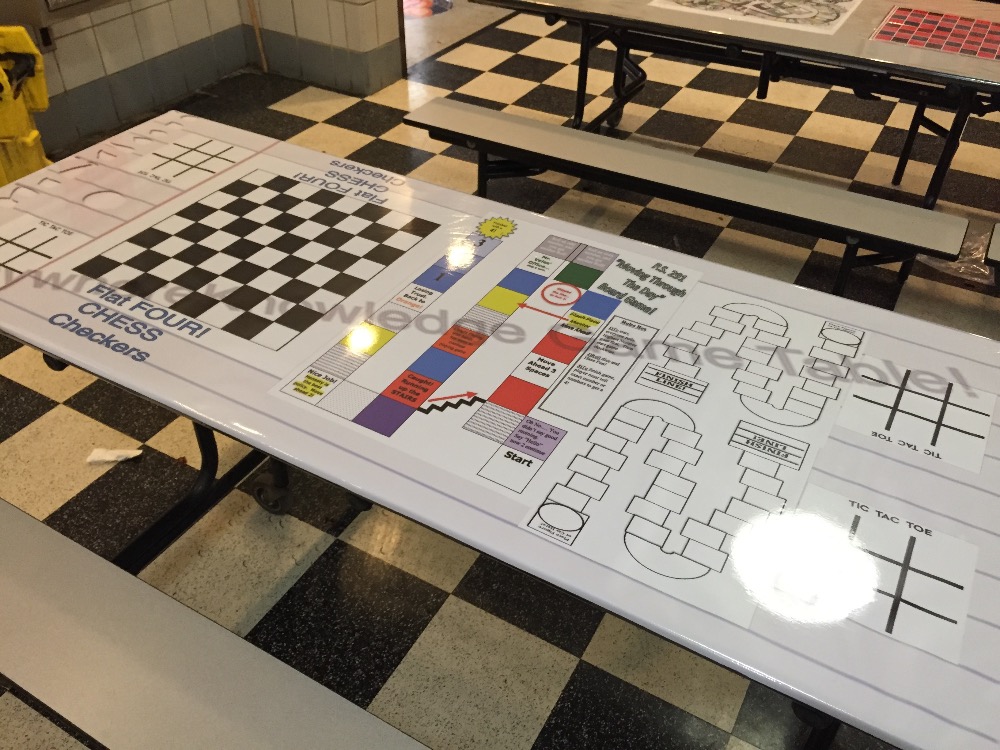 FOR MORE INFO go to
AnywhereKnowledge.com
Thanks!
~Skyler