#a11y helping Persons with Disabilities

Be sure to also learn more about how we say, "Thank you!"

Our Why
How did you pass the time during the pandemic lockdown period? Honestly speaking, most people spent hours on their computers and mobile devices. But can you imagine what it was like for someone who was Blind, physically unable to use a smartphone, or couldn't afford a computer or mobile device? We thought about this scenario often and decided it was time to actually DO SOMETHING!
And we did! The Anvaya Feats project has evolved from a fan fiction idea, into its own entity. (More about that a bit later!)
Today we provide monthly Virtual Internships to individuals from disadvantaged and marginalized communities as well as Persons with Disabilities from around the world! And now we're ready to take things to the next level with ongoing Internship opportunities to help take Anvaya Feats: Shadow Rush, our first ever accessible online game, from alpha to beta testing phase and beyond.
(Here's a clip we've been working on:
Video)
We are about "walking the talk" and leading by example in Diversity, Equity, Inclusion, and Accessibility! With Inclusive Design at the forefront of all that we do, we have made real strides in developing an engaging and accessible game for play using screen readers and keyboard navigation. Mobile version... here we come!
Our Goal
The Anvaya Feats project, however, is about more than just Game Design; we provide real-world and hands-on opportunities for members of disabled and marginalized communities in Business and IT roles as well. That's PAID internships for individuals who might never have had the chance to work in the tech or gaming industry.
Anvaya Interns learn and develop skills in:
Game Design
Game Development
Game Art
Level Design
Character Concept Art
Project Management
Time Management
And much more!
In just over 12 months, over 30 interns have participated in our Virtual Internship Program, but we could do so much more with a larger operating budget.
How will Funds be Used?
The Anvaya Feats project continues to reveal methods to become a self-sustaining operation and we're half way to our goal. The funds raised with this campaign will go towards the following:
Improving our platform for improved Accessibility for All;
Developing and introducing new game functionality to allow more users to join in play;
Developing plug-ins for a variety of Accessible tech solutions and input devices;
Funding for long-term Virtual Internship opportunities (currently, we can only offer 1-month programs);
Providing more accommodations to our Team Members who are neurodivergent, are disabled, and/or have mental illness or chronic disease;
And expansion of our Accessible merchandise (like our textured graphic tees and Brailed trading cards)
The Book Behind the Game (The origin of this Passion Project...)
Originally written by J.E. Smith on a dare by his wife over 5-years ago, Anvaya Feats began as an untitled Fan Fiction based on Harry Potter, but quickly became a story that followed the lives of 13 young people from around the world!
Throughout this labor of love, tales of struggles conveyed by the news and social media became the catalyst for new missions and challenges faced by the main characters of the story.
After 5-years and over 400 thousand words, the author's wife, LaToya, has convinced him to share his creation with the world by joining him as a co-author and giving his story a name, Anvaya Feats!
Today, LaToya works with her team as CEO of 3S Tech & Talent, to apply a holistic approach to bring the Anvaya Feats story to young people everywhere, in hopes of elevating their voices, the issues that impact their lives and the causes they care about. Adding layers to the original story and introducing new story mediums like an accessible digital comic, a children's series, and even audio chapters, 3S is the parent company that now offers a variety of Virtual Internship opportunities to people with Disabilities, those from Disadvantaged backgrounds and individuals from other Marginalized communities as part of the Anvaya Internship Program.
Backer Perks:

Backers are amazing and deserve awesome perks as a Thank you! 
Tiers:    Perks
1               $25+ - Free 1-month subscription to Shadow Rush, a digital copy of the current chapters of Anvaya Feats: Book 1, and receive an Anvaya pen
2               $50+ - Tier 1* plus, help design a new game rune for upcoming level and receive a "sweet" gift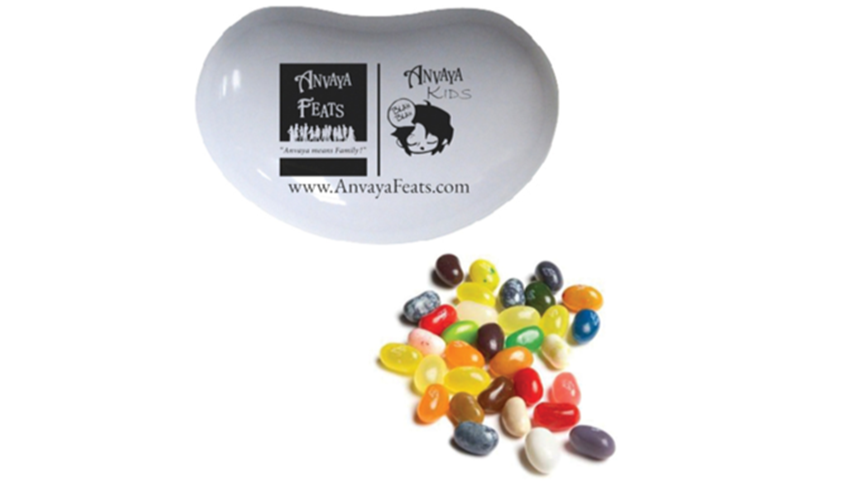 3               $100+ - Tier 2* plus,  receive an Anvaya Feats commissioned art poster of your choice
4               $150+ - Tier 3* plus, receive an Anvaya Feats T-Shirt
5              $250+ - Tier 4* plus, receive and Anvaya Feats Hat
6              $400+ - Tier 5* plus, help design a Shadow Rush game level and have you name added to our Developer Credits!
*Tier level perks include all  lower tiered rewards.
Fundraising team (3)
LaToya V Smith
Organizer
Raised $50 from 1 donation
Bostwick, OH
LaToya Monarch
Team member