10 years Antika Slavic Strings!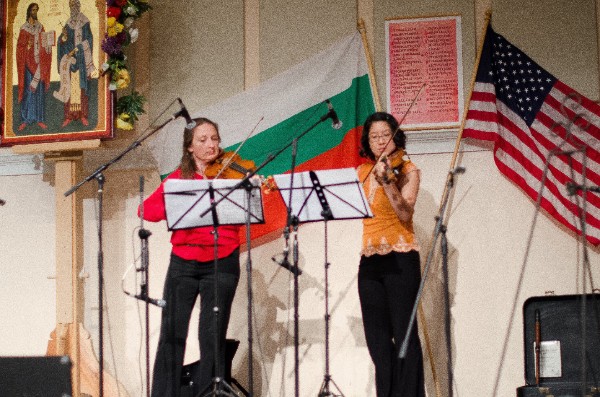 We would like to invite you to join us as we celebrate our 10th anniversary during the annual Kiril and Methody Festival on May 20, 2017, when we will be presenting masterpieces of Bulgarian classical music. (more details and information on www.AntikaBulgaria.com)
As a special celebratory treat, our brass quartet guests will pay a tribute to the iconic Le Mystère des Voix Bulgares with a treasured appearance of Bulgarian master singer and folk-diva, Zvetanka Varimezova!
As we celebrate this ten-year milestone, we reach out to you for your support of our continuing efforts. We are the only Bay Area group performing Bulgarian classical music and unique crossover collaborations!
Antika Slavic Strings is part of the San Francisco Antika Bulgaria Cultural Club and is a classical music formation, dedicated to celebrating the spirit of Slavic music and its deep connections with the folklore roots and traditions of its people. Antika Slavic Strings is an organic expression of the spirit of togetherness and collaboration between Music Director Emanuela Nikiforova and the mind, heart and soul, and director of the Antika Bulgarian Folk Ensemble Tanya Kostova.
We officially began ten years ago with our signature concert, Classical Music Without Borders, an evening intertwining Antika Slavic Strings performances with those of world-class Bulgarian folk musicians and dancers, including Antika Bulgarian Folk Ensemble and other fine Bay Area Slavic folk formations. In ten years of performing during the May celebrations of Bulgarian arts and culture, Antika Slavic Strings has showcased, at the highest levels, the work and talent of classical musicians with diverse backgrounds.
Please help spread the word!
Organizer
Emanuela Nikiforova
Organizer
Alameda, CA