Annie Smith's Home Sank Right Before Christmas
Veteran human rights-activist and artist Anna "Annie" Smith lost her home of 20 years after it sank in the Fraser River (New Westminster, BC) a few nights before Christmas 2020.
Anna has lost almost everything on board her 33-foot 1969 Chris-Craft, leaving her in an extremely vulnerable position.  As a high-risk senior with a serious heart condition (aortic dissection) she has nowhere to safely go in the midst of this pandemic.
Although she tried her best to stop the sinking that occurred in the early hours, extremely dangerous conditions forced her to evacuate, leaving almost everything, even her shoes, behind.
She lost most of her personal and sentimental belongings, household effects, supplies and boating tools on board - everything from her kitchen to her bedroom are underwater.
Devastatingly, almost all of her professional and artistic equipment  that she has acquired over the decades - computers, musical and photographic equipment, hand-made costumes, sewing and art supplies, artwork, and even her favorite hats are gone.
She needs to find safe housing immediately while she deals with the aftermath, salvaging and proper disposal of the wreck. Due to the extremely hazardous conditions of the site, this could require towing, cranes, heavy machinery and labor. 
As well, she has 3 disabled family members who depend on her for support. She has since been unable to do so. 
Your immediate contributions will be invaluable in helping Annie secure safe accommodations. As a vulnerable senior, she faces serious health risks by being homeless and fears being preyed upon or becoming a victim of crime. 
Your donations will also help replace at least some of her lost equipment that will allow her to get back on her feet and continue working.
You might be also able to help Annie in other ways, such as temporary housing (even aboard a boat!), and other donations.
This page will be updated regularly with details of how assistance is helping Annie restore her life.
About Annie:
Annie is a valued front-line peer-support worker at
WISH Drop In Centre
 , and has been actively involved in community-building and advocacy for numerous organizations and causes including LGBTQ+, feminist and human rights, environmental issues, AIDS awareness and public health education initiatives since her teenaged years in the 1970s. 
She is a first director of XXX Workers Solidarity Association, which organizes Vancouver's annual Red Umbrella March in support of sex-workers' rights.
She also is a regular contributor to the famous UK comedy blog,
So It Goes, by John Fleming
 , and has been involved in theatre, comedy, and performance art all her life.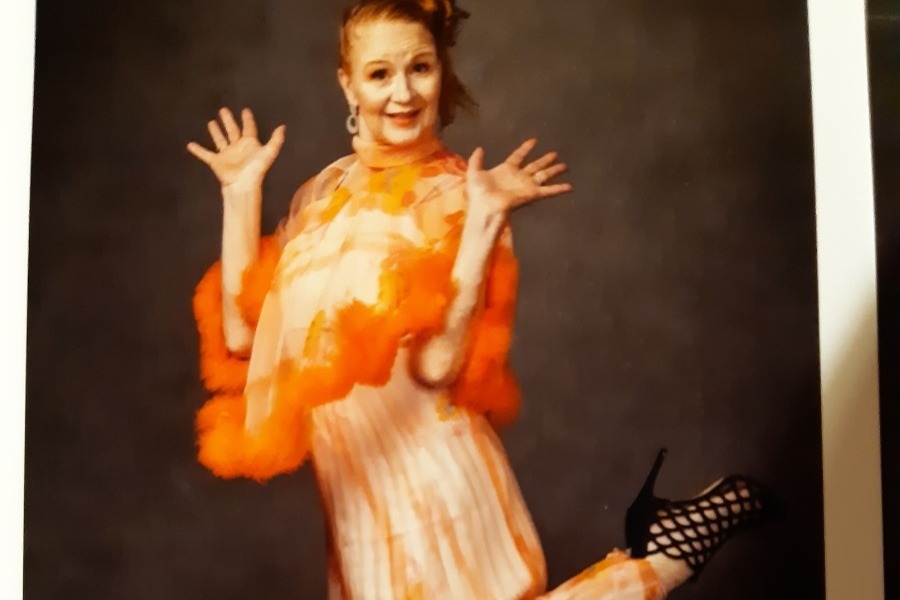 I first met Anna at Women Rock! a one-of-a-kind free music education program for vulnerable women in Vancouver's Downtown Eastside. She rocks hard, and is an outstanding student of the electric bass. Wherever she goes, she brings her infectiously cheerful energy, which is always priceless and greatly appreciated.
 Please contact me for further information
- Geetha