Annelinde's Music and Medicine
"You and I together, one single creation."
This is the central idea of my composition, "Song of Osiris," as sung by Kim Hughes in the video clip, with myself at the piano. My songs are like prayers, devotionals to the Goddess in spirit and on Earth. I have been creating these compositions for more than thirty years. It was a magic day when I began to work with Kim Hughes, who has the voice, the desire and the will to bring forth the Divine Feminine in song.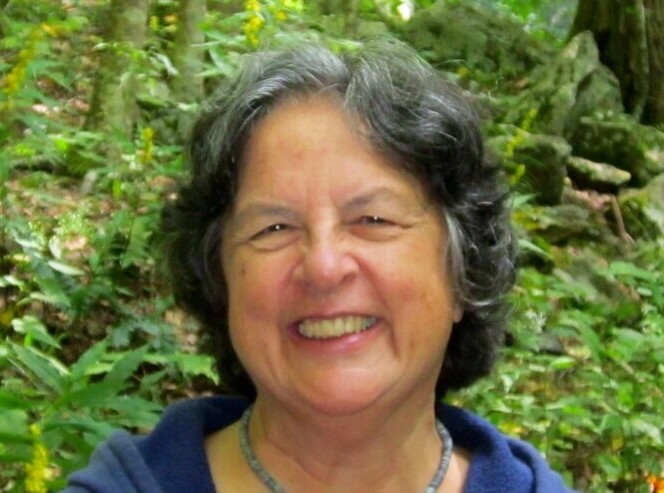 (Myself in the woods, Annelinde (Linda) Metzner)

Kim and I have been rehearsing together for about a year now, performing a number of times, and we are ready to make a CD to share our music with the wider world. I am starting this Go Fund Me campaign to help us meet that goal.
But I myself have more to ask of you, dealing with my health.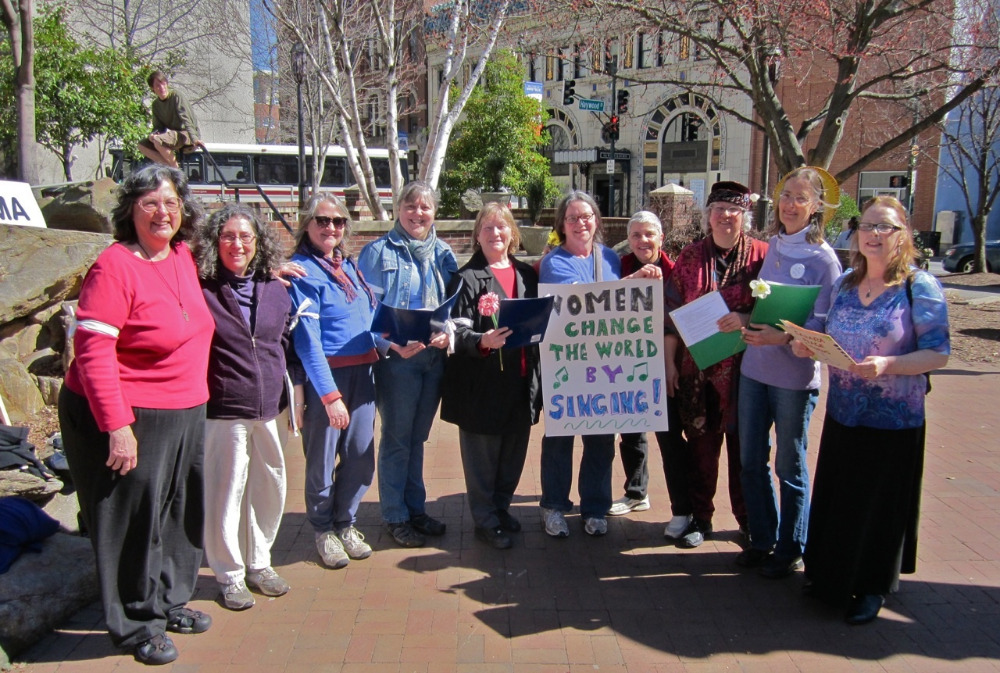 Arriving in Asheville, North Carolina in 1987, I was delighted to create and direct the wonderful women's choir, Womansong, for seven years, giving birth to a long-held dream of presenting powerful songs for peace, justice and women's rights. A year into our founding, I conceived of the New Start Fund, now the
New Start Program
, to channel our earnings in a way that would benefit individual women in our community who were taking bold steps to improve their lives, sometimes under dire conditions.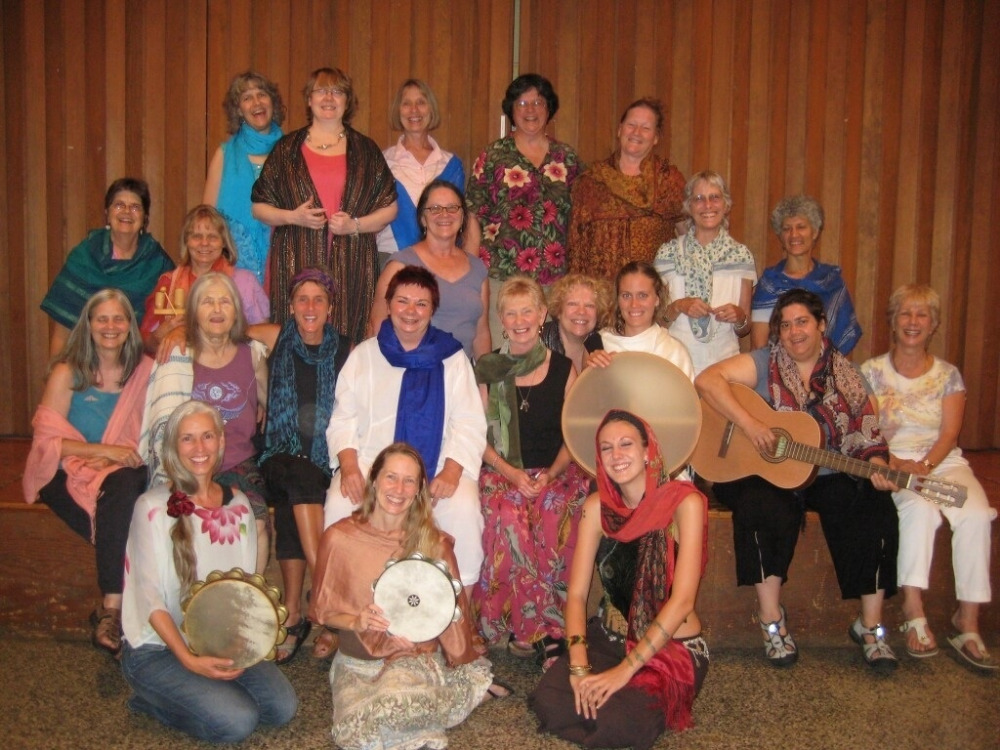 This wonderful project has continued through the years, as Womansong grew and developed. As of today, the program has awarded more than a hundred thousand dollars in small monetary boosts and scholarships to women in need in our community. My current project, Sahara Peace Choir, has also earned and donated over eight thousand dollars in the past seven years.
And now I am asking you, friends and supporters, to extend a hand to me
at this challenging junction
. In the past seven years, I have developed a heart condition, atrial fibrillation, which has left me with debts of over seven thousand dollars for medical treatment.
There are three serious health conditions with which I am dealing at the same time, with an upcoming surgery this October.
I am self-employed, and missed work means lost income, while I have hospital procedures and appointments. I give private music lessons, teach music at two schools, and direct the Peace Choir and also the UUCSV Choir in Black Mountain, all work that I love.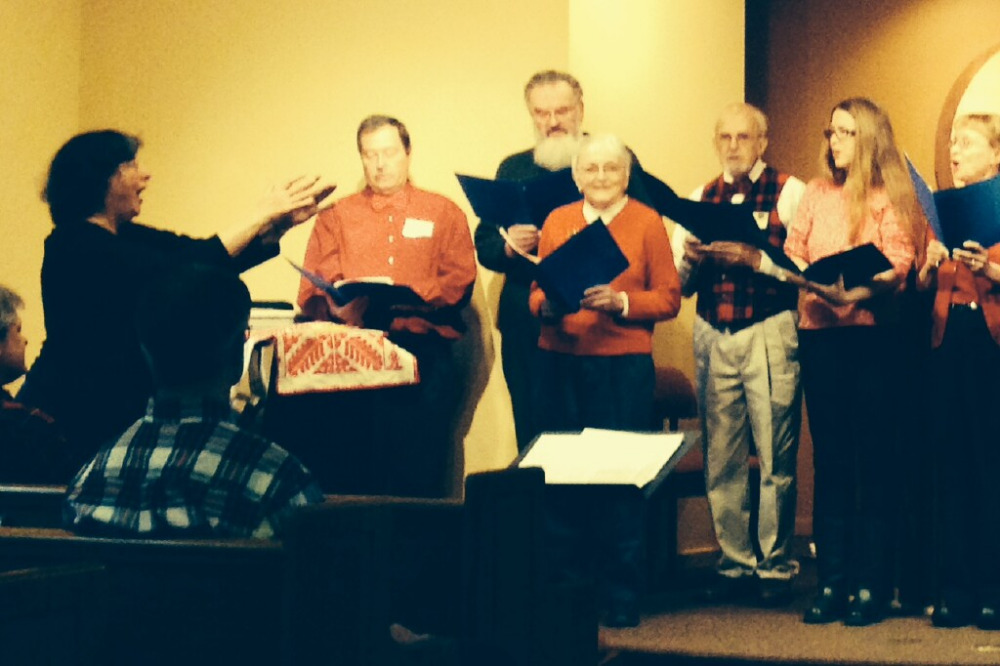 Please, dear friends, family and loved ones, if you have the ability and the desire to help me,
I ask for the community I've served for so many years to come to my aid now,
so I might continue on my soul's course.
I thank you and bless you from deep in my heart for any amount that you feel moved to donate.

For all donations of fifty dollars or more, please go to my poetry blog, "Annelinde's World," (www.annelindesworld.blogspot.com) , click on the "Buy" tab at the top right, and choose a CD, DVD or poetry book which I will send to you with many thanks for your generosity and caring. With love and gratitude to all of you,       Annelinde (Linda) Metzner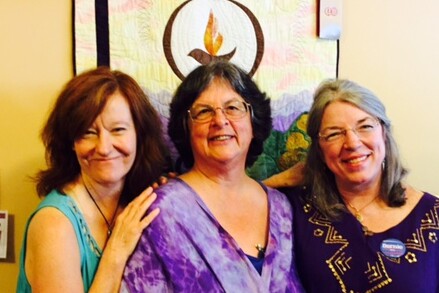 Big thanks to Rebecca Williams (left) of Mountain Girl Media , for making the beautiful video.
And of course to Kim Hughes (right) of White Horse Black Mountain , for her beautiful voice and faith in my music.
      And I'm the one in the middle!
      Much love from Annelinde (Linda) Metzner

Organizer
Annelinde Metzner 
Organizer
Black Mountain, NC