HELP US TO RESCUE THESE ANIMALS
Please help us to rescue these babies from a life of pain, sadness and starvation


On September 12th, James and I travelled to Tbilisi, Georgia (Eastern Europe),  on a month-long work trip. Upon our arrival, we were horrified by the city's devastating animal crisis. We quickly came to realize that there is no street, sidewalk or alley in Tbilisi that isn't overrun by homeless dogs and cats – starving, sick and injured strays that are struggling to survive.
While walking through the city with my workmate Jemma and her partner Connor, we came across a puppy who we'd later name Oliver. He is a lab mix, approximately 6 months old. Although seeing stray dogs is far from unusual here (the city of Tbilisi is home to an estimated 25,000 stray dogs alone), there was something especially sad about Oliver. He was terrified, weak, and didn't have the same energy that we had seen in some of the other strays. We immediately decided to do whatever we could to help him, and managed to get him to a vet. Surprisingly, Oliver was somewhat healthy for a street dog, so the vet put him on fluids to rehydrate him and he has been in their care ever since. Oliver is extremely timid and has clearly been abused – often too afraid to walk, we had to carry him.
During our stay in Tbilisi, we brought several injured and/or sick animals to the vet, with whom we developed a great relationship. One day during an appointment (we had brought in a litter of starving puppies - the mother could no longer produce milk due to severe malnutrition), we noticed 2 kittens in cages behind us - one was crying nonstop, begging for attention, and the other was dragging herself around by her front legs. The vet explained that she had been hit by a car - which is a painfully common occurrence there – and was now paralyzed from the waist down. Sadly, homeless animals rarely get adopted in Tbilisi (never mind disabled ones) and usually end up back on the street. Of course, if this paralyzed kitten ends up back where she came from, she'll just sit and wait to die. Another homeless cat we brought in had her tail cut off - she needed surgery to amputate the remainder and is now recovering at the vet clinic until being released back to the streets.
There are plenty more sad stories we could tell you about animals that we've found here, suffering and/or in need of rescuing...but there are too many to count. Unfortunately, the reality of pet adoption in Tbilisi is grim, and there are simply not enough shelters/resources to take in the number of homeless cats and dogs. As well, spay/neuter services that could at least prevent the number of strays from multiplying are in pitifully short supply. However, I'm confident that we can find homes for a few of these desperate creatures if we could only get them to Canada. We have researched and contacted several cargo and pet transporting companies, and as expected, it is extremely costly since Tbilisi is a comparatively remote location. We simply can't afford to transport (or provide veterinary care for) every animal we wish to save.
Over the past month we've held numerous injured/sick/starving/suffering animals in our arms...some we've been able to help, others we've had to watch take their final breaths. This experience has not only been traumatizing, but eye-opening as to how dire the situation is there and in other parts of the world. Seeing it firsthand makes it impossible to turn a blind eye.
We have recently returned home to Canada, although leaving Oliver and the others behind was heartbreaking. We tried desperately to organize a rescue prior to our departure, but simply ran out of time and resources. Therefore, we are making an appeal for help in saving as many animals as we can. Any little bit makes a difference and would be so greatly appreciated. All donations would go towards relocating Oliver, the kittens, plus any others we can back to Canada. In addition, they would assist in covering some of the cost of vet bills and food for the many suffering animals we continue to rehabilitate.
We know the reality of the homeless animal crisis all over the world, including in our own backyard in Canada. While we donate and try to help as much as we can here, we thought we would extend a little love to this country's animals in need. They are suffering profoundly, and do not have the advocacy and action of organizations with resources, initiatives, raised awareness and financial aid that our animal population has here.
We are also well aware that bringing a few animals back to Canada doesn't address the big picture. Therefore, we are currently reaching out to organizations/people about putting together a spay/neuter mission in Georgia. This is obviously a much more involved goal and it will take time, but we are very serious about making a difference on a larger scale.
Thank you for taking the time to read this, and we hope you'll consider helping us to give a few of these animals a chance at a better life ❤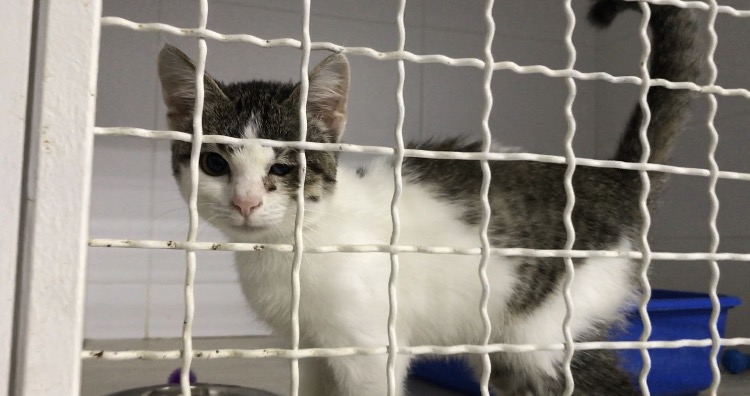 Organizer
Britt McKillip 
Organizer
Pitt Meadows, BC
#1 fundraising platform

More people start fundraisers on GoFundMe than on any other platform. Learn more

GoFundMe Guarantee

In the rare case something isn't right, we will work with you to determine if misuse occurred. Learn more

Expert advice, 24/7

Contact us with your questions and we'll answer, day or night. Learn more