Animal Neglect Survivors [Rabbits & Guinea Pigs]
At the end of January 2021 we learned of a 'farm' in South Florida looking to get rid of their small animals.  At first the count was 50 rabbits and 177 guinea pigs.  They were living cramped in wire cages, some in
travel
carriers.  Not one had a name or been shown any love or care.  There were also some pretty serious medical cases; mange, rabbits missing ears, one rabbit with deformities most likely the result of inbreeding, one with a large mass, some of the animals looked like they had given up and a few too weak to even stand, etc.  We knew we needed to get these animals out of there immediately. 
East Coast Rabbit Rescue
began to raise awareness and fund-raise for medical care as we began to call every rescue we could find near and far.  We celebrated our first victory when a rescue in St. Louis, MI agreed to accept 40 guinea pigs. We pledged to drive them half way to Forsyth, GA on Sunday 2/7 and coordinated the remainder of their life saving ride with the help of
The Bunderground Railroad
. We created an Amazon WishList for basic supplies (carriers, water bottles, hay) hoping to receive at least a couple of carriers and were blown away when 10 carriers were gifted in a single day!
Then more and more rescues and fosters all over Florida answered the call. By Wednesday we were making pit stops in Port St Lucie, FL to deliver 20 rabbits and in Middleburg, FL for another 20 guinea pigs. Thursday West Palm Beach, Lakeland, Longwood, Sebastian, Fort Myers were on the route and we had found placement for 126 of 227!!
It was then we decided to go all out and rent a van so that we could take ALL the animals out of there Saturday February 6th.  We didn't know at the time where the remaining 100 smalls were going yet but we were not leaving anybun (or guinea) behind even if that meant bringing them to our own homes.
Saturday at the farm was hard.   Its one thing to hear about these things but another to see (and smell) the conditions these animals had been subjected to all their lives. Almost half of the guinea pigs and some of the rabbits were not even living inside the barn but on the outside with only a slant roof protecting them from the elements. It broke our hearts to think about how cold they must have been with the cold front we just had.  Inside the barn it was hardly any better; duck, geese (and horse poop!) was both on the floor and on top of cages. Many of the rabbits were living in 1.5 x 1.5 enclosures.  Some guinea pigs were living in travel carriers and bird cages. Imagine living your whole life in a space the size of a bathroom. They had clearly never been handled or socialized and were not too keen on being touched.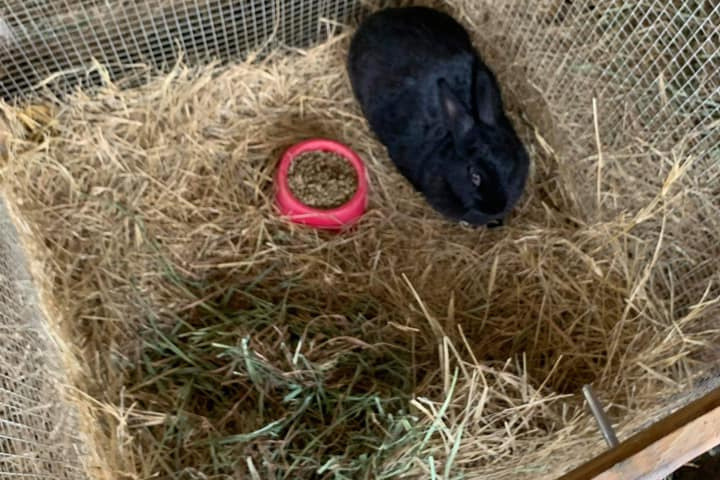 We drove across Florida and all the way up to Georgia delivering animals to rescues [Halo, Floppy Ear Rabbit Rescue, Guinea Pigs of Southwest Florida, Broken Oak, Bishop Animal Shelter SPCA, Space Coast Bunnies, Humane Society of North Central Florida, SPCATB, GuineaBerg LLC, Three Sister's Exotics] on Saturday and Sunday. 
We decided to start out own rescue for the 10 rabbits and 8 guinea pigs we took into our homes.  And for that we need your help.  We are fundraising for spay/neuter costs for all these animals and well as medical care for some who are not in good condition.  As we are not a 501c (yet, we are looking into applying ASAP) we pay full cost for any surgeries and medical procedures.  The cheapest spays/neuter we could find for guinea pigs was $165/each!!  And we will not adopt out an unfixed animal that can end up in the same situation we just rescued it from.
Organizer
Kristina Gertser 
Organizer
Ives Estates, FL