Andreas Funkl's rehabilitation fund
On August 27th, 2017, Andreas Funkl arrived in Michigan on a flight from his home in Austria. He was coming to the USA to spend time with his girlfriend Shelby and her family, the MacRitchies, at a small lake in a rural part of the state.
Andreas is 29 years old, and full of love and life. He has a huge passion for staying active, and taking charge of his life. He loves cross-fit and exercises 6 days a week. He would execise 7 days a week if his gym in Austria would be open on Sundays.
He loves comedy, American culture, and being independent. He is a self-made man building from the ground up his own business in affiliate marketing and becoming a rising star in that field.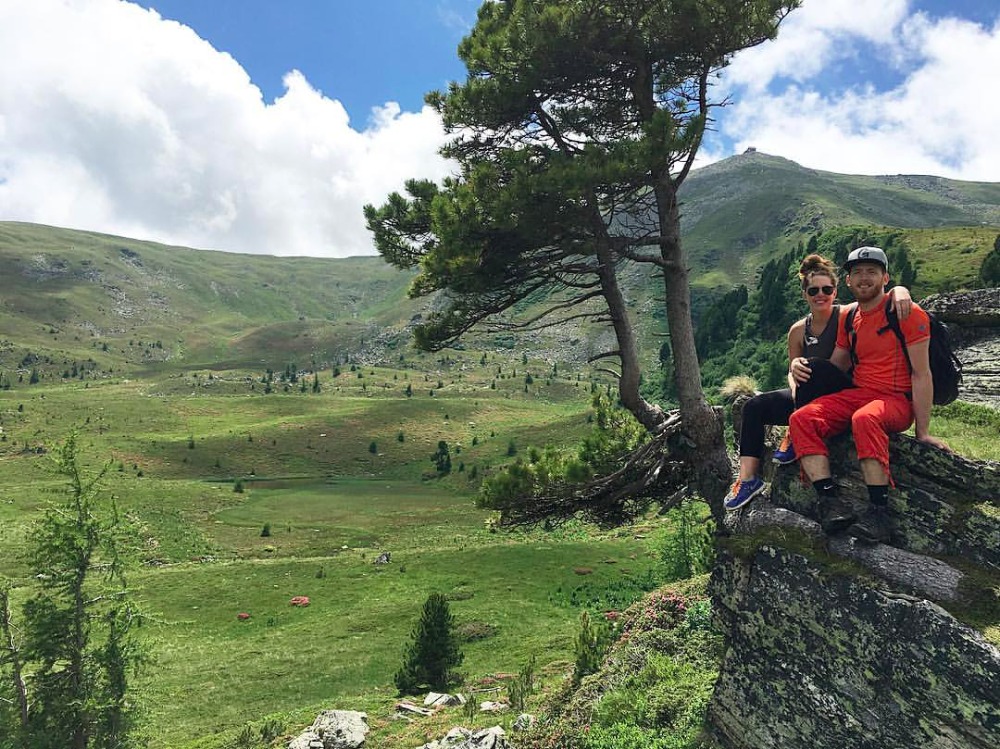 The small lakeside resort he was at the day of the accident had a swimming dock. And after night had fallen, Andreas decided to go jump in the lake for a quick dip to wake himself up for when his girlfriend was to arrive. He did not know that the lake was just 2 feet deep. He dove into lake and fractured his C5 and C4 vertebrae in his neck.
For 40 minutes he lay in the water, with people trying to stabilize him. From the very first moments he was taken care of and not allowed to move. Everyone on the scene knew how  serious the accident was, and did not want to risk any further injury.
Eventually, a Life Flight helicopter arrived and evacuated him to St. Vincent's hospital in Toledo, Ohio. His girlfriend and her family rushed behind in a car. Thus began the harrowing journey that we are all still on today.
After multiple surgeries, complications, and many sleepless nights we can now report that Andreas is stable. His injury is extremely traumatic, and he is likely to be a quadriplegic (without the use of his arms and legs).  However there is a chance of him regaining function.  We are hoping and praying everyday for his fast recovery.   He is still in the ICU in Ohio, and being prepared for transfer to a rehab hospital in his home country of Austria.
He has had family and friends by his side at every step. And he will continue to have that support.
We have learned through exhaustive research that the first year of rehab from a spinal cord injury is critical. It is the time when you have the chance of regaining function. Andreas will work harder in rehab than he has ever worked before. And he will have the love and support of his family and friends.
But we also want him to have the freedom to pursue the best for his care. This means cutting-edge equipment, specilized computers for him to be able to use, and consults with experts around the world. There is a growing financial need to help him have the chance moving forward with the best quality of life possible.
Please donate whatever you can, and it will be going towards a very worthy individual who has a lot to live for. The gratitude and appreciation from the Funkl and MacRitchie families and from Andreas himself will be everlasting. If you want to make a large donation please contact us directly at [email redacted] for info on how to do that.
And don't forget to spread his story. Please share this campaign wherever you can. And from the bottom of the hearts of every person who has been touched by this tragedy, thank you.

Update: a message from Andreas
Become the first supporter
Your donation matters
See all
Organizer
Shelby MacRitchie
Organizer
Bend, OR