An Ear for Emmett – Living with Microtia
On June 26, 2018 our lives were changed forever! The birth of our sweet baby boy, Emmett. After a near flawless pregnancy, and an awful labour our little man made his entrance into this world. He was placed on my chest. He was perfect.
As Emmett was being cleaned up, two more nurses as well as the OB entered the delivery room. They all looked closely at Emmy and my panic began to set in. I knew something was wrong.
Then the words:  "Well, there is just something different about your son." "He's got a little ear. We've seen 6 fingers and 6 toes before, but we've never seen anything like this before."
We were blindsided. 
Immediate fear set in! But how?…why?... I did all the right things. I had the standard genetic testing and all of the ultrasounds… nothing was ever brought up. Our hearts were broken, our spirits shaken… so many questions. Tears filled my eyes, both happy and sad. Tears of love because I was a new mom. Sad…because as humans, we all know how cruel the world can be when someone is "different."
Thankfully my husband Aaron (my emotional rock) without skipping a beat, looked at me with our sweet boy on my chest and said "He's perfect… he's our little nemo!" 
The Diagnosis

After our own research, we found out that Emmett was born with a congenital deformity called Microtia which happens one in approx. 10,000 births. There are 4 grades; 4 being the most affected. Emmett is a grade 3.Microtia is often paired with Atresia. This is the absence or closure of the external canal, and affects the bones that help us to hear. With his grade 3, Emmett also has Atresia. He does not have an opening for sounds to enter - therefore he has conductive hearing loss. While still in the hospital I was blessed to find out he has hearing on his left side. This still left us wondering where to go from here. 
The Treatment
Aaron and I have decided to have Emmett's ear surgically reconstructed and his canal repaired so that he can have hearing on both sides. I have researched this condition as well as joined some Microtia support groups. The community is amazing and emotionally supportive. In Canada, there is next to no support for patients with Microtia & Atresia (MA). After speaking with other parents who have been down this road, they have asked the government as well as their local MPP for assistance and support. Thus far, I too have been unsuccessful.  
There is a Rib Graft Surgery reconstruction in Canada, but it is not performed until the age of 10-12 depending on the child's weight. There are much higher infection rates as they harvest skin and cartilage from two separate areas, on the child's body. As well, this is often not aesthetically appealing and gets revised to the medpor implant that Emmy will be receiving. Aside from the disappointment in the age at which they'd even consider assessing a child being so late, a child's brain between the ages of 3-5 is the most critical time for development. This has basically forced us to look outside of Canada for help. We are fortunate to have found a pair of surgeons in California that specialize in MA repair and reconstruction.
We have consulted with both Dr. Tahiri (Plastic Surgeon) and Dr. Joseph Roberson (ENT) of CEI Medical group in Palo Alto, California. Both surgeons will be performing the surgery together. 
The Surgery
Emmy will require a full reconstruction of his external ear, as well as a canalplasty. He will be required to be under anesthesia for eight hours while his canal is repaired, place a new medpor implant that will be a replica of his left ear, just reversed and resized (for him to grow into), and then place skin grafts to adhere the new implant to his skin. This is life altering surgery that would allow him to have hearing in his right ear.
Dr. Joseph Roberson is an internationally renowned specialist in Otology, Neurotology, and Skull Base Surgery. He describes the surgery in this video if you would like to learn more:
https://youtu.be/CWLebgg_kI0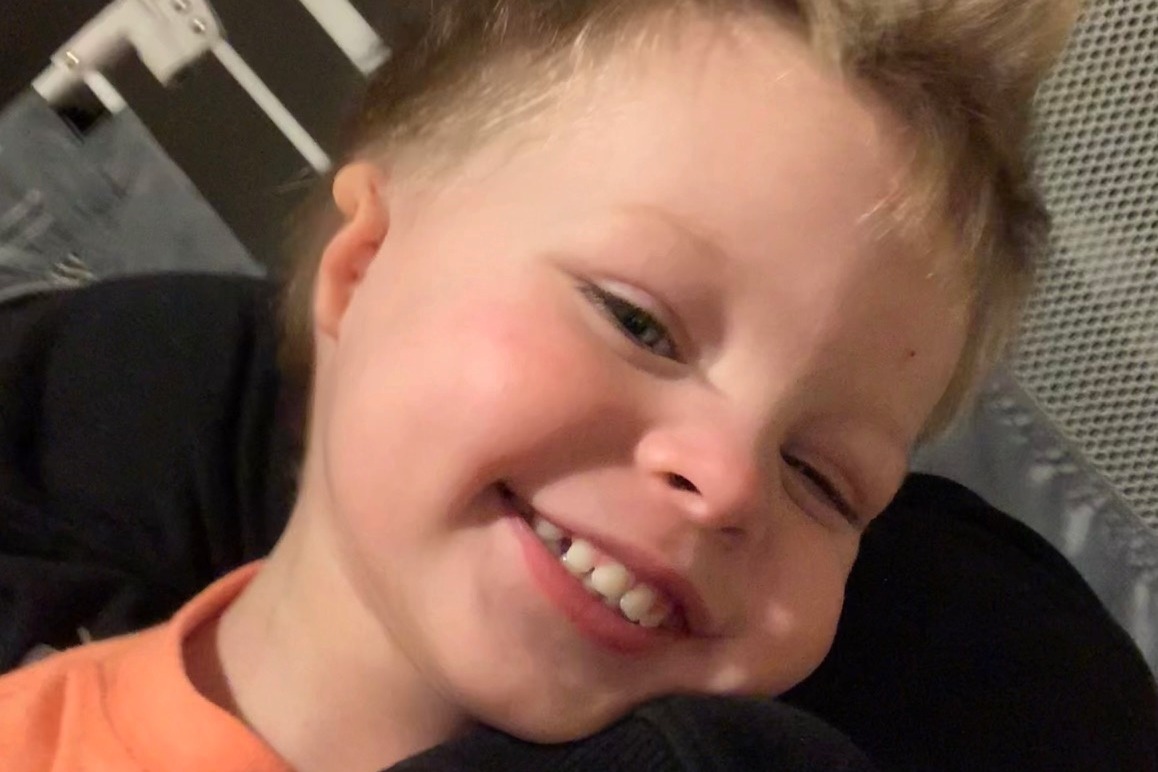 Why Go Fund Me?
It has taken us a very long time to get to this point. Both Aaron and I were resistant to ask for help. Between friends, family members, co-workers, and complete strangers; they have all encouraged us to proceed with the surgery. I think the most difficult part was admitting to ourselves that we can't do this on our own.
As a parent, we have an understanding that it's not about us… it's about our baby, and what's best for him. We will do anything for our son. He's a beautiful, strong-willed, effervescent human. He is the best big brother to his baby sister! He teaches her all his naughty tricks (as well as the sweet ones). He has a wonderful personality and I know that he will do amazing things with his life. 
Cost
Travelling to the United States for surgery (with no assistance from OHIP) will leave us with a substantial financial burden. 
Expenses will be approximately $250,000 to cover all costs. If there are any funds remaining at the end of Emmett's journey we would love to be able to help another family in need or donate to help to raise awareness about MA.
Living with Microtia
For Emmy, Microtia is something that will affect his life forever. He has unilateral hearing loss, meaning sounds only enter one side. Unlike you or I, he cannot understand where sounds are coming from. This also affects his ability to navigate through loud places, or focus on fine details like where someone is when they are trying to talk to him. You and I have stereo hearing. We are able to differentiate where sound is coming from, and how far away. Emmy does not have this ability.
We have a teacher that has been working with him since he was 6 months to help him reach his milestones. He does wear a BAHA (bone anchored hearing aid) to help him hear. He has been behind in some of the exercises but he continues to inspire us every day. We also introduced some basic sign language to help him communicate his needs. His speech  and language have been and will continue to be affected. Leaving MA uncorrected would ultimately have a huge impact on his learning going forward.
The surgery would undoubtedly change his life. He will be able to hear with both ears although not at 100% efficiency. This gift will allow him to grow up having as close to a normal life as possible. 
Our Family
We are the Gervasons - Aaron, Amanda, Emmett (2018) and Alora (2019). We live in Ridgeville, Ontario, Canada. We are a typical country bumkin family who enjoys being outside in the backyard.  We enjoy going for long quiet walks, apple picking, trips to the lake, playing soccer in the yard, having a BBQ with friends and family (socially distanced of course #2020), and love a good bonfire. Aaron and I grew up together, since JK/SK. We started dating in 2011, got married in 2016 and started our family in 2018. The rest is history.

Thank you for taking the time to read our story, we appreciate you.

Love and Gratitude,

Aaron & Amanda Gervason
Fundraising team (2)