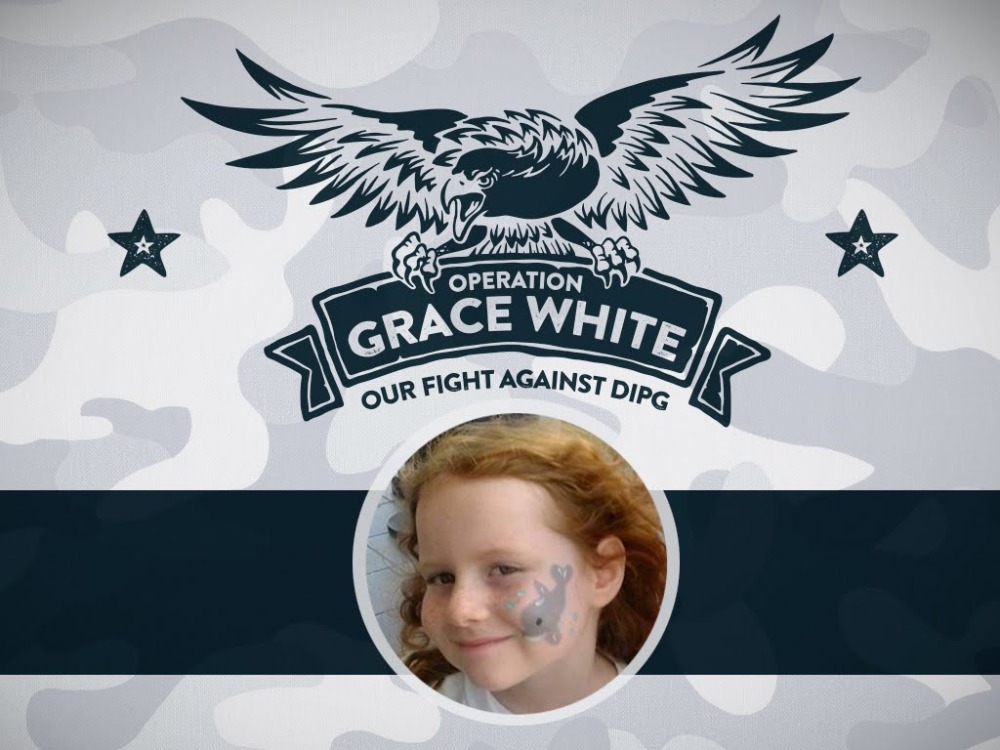 On Sunday, November 9th, 2014, Grace White (age 6) fell while attending church with her mother, Amy, and three siblings. Grace hit the pew in front of her and ended up receiving stitches at the local hospital. During this hospital visit, a CAT scan was performed, where doctors discovered a tumor on Grace's brain stem. Her father, Scott, who had been serving our country, was immediately contacted and began his journey home. That same evening, Grace was air lifted to Chapel Hill, where upon further testing, she was diagnosed with DIPG - a rare and inoperable brain tumor.
On Friday, November 14, 2014, Grace began her first treatment at Cincinnati Children's Hospital. Scott, Amy, and their three other children have moved to Cincinnati to seek the best possible care for Grace. As you can imagine, this diagnosis has changed the White's lives forever. Scott and Amy have a mountain of unknowns in front of them. Let us help this incredible family, and make a donation is support of Grace and the entire White family.
This fund will go towards helping Grace's family during this difficult time, including medical, travel and other expenses that they might incur. 
Thank you in advance for your kindness, generosity, and your prayers of support for Grace, Amy, Scott, Jackson (age 10), Sophia (age 7), and Charlotte (age 1).