AMWE Peace Ride -Footsteps United for Peace
AMWE PEACE RIDE- UNITING FOOTSTEPS FOR PEACE 
Amwe Movement 
("together movement"- Kii Tharaka, the native tongue of our partners in Tharaka, Kenya) 
Join us in a movement for peace, as cycling teams from Kenya, Rwanda, and California unite together (amwe) in a moving prayer for women's global health. Through our pedals, sweat joined laughter, and prayer we are hoping to raise and exceed the $2700 needed to provide the 15 community members recently diagnosed with late-stage cancer in Tharaka, Kenya with adequate care. 
 For $60 each, our Kenyan community members can get access to NIF (National Insurance Fund) and receive the covered medical care they need for a whole year. With three yrs of care ($180) , the cancer healing journey can become possible. For folks battling cancer in rural Tharaka, access to adequate medical care makes all the difference. Let's unite Footsteps for Peace. 
Amwe movement is exploring how we can cultivate peace, amongst ourselves, our cultural/racial histories, the sacred land we stand upon, and as a global family. We are uniting in outdoor movement events across nations to walk and ride, ideate, sweat, share, and sing together with these questions alive in our bones. We do not plan to find peace easily. Rather, we are joined together at this poignant time in history to honor the questions. What footprints have we left as individuals, communities, nations and what seeds do we plant for the future? We don't pretend to know the answers. This project is an inquiry, a starting point, a weaving of people, a living, moving prayer, an invitation for you to be part of this conversation. We want to hear you.
The Movement: On February 19th and 20th, 2022 peace ride teams across the nation will ride in solidarity, support, and allyship of one another. In California, the Women's Peace ride team will embark on a 37-mile bike packing trip for women ( femmes, and anyone with a lived experience of misogyny) riding up the central coast from SLO to San Simeon Creek Campground where the riders will camp for the night. The CA ride intends to focus on peacemaking within our own bodies and with the painful cultural/racial history of this area. Acknowledging that within the cross-cultural peacemaking picture, it must start at home. In Kenya, the peace ride team will start in Nairobi and make a journey across the rolling hills of Nanyuki 70 miles to Meru. Our teams will have the chance to cheer one another on virtually and send messages of peace from team to team, nation to nation. Our moonlit evening will be time for each team to reflect, ideate, and share the peace-building conversation. 
This ride is a moving prayer, a celebration of women's strength, and a way to explore creating cross-cultural bridges for peace we know is possible.
Our Moving Prayer: Amwe Movement in partnership with Naledi, is raising money to fight cancer in the Naledi community in Kenya. For this initiative, we are hoping to use our united movement to bike into existence financial support for treatment for 15 individuals who were recently diagnosed with late-stage cancer and cannot afford treatment. For$60 members of the community affected can get one year of health insurance, for $180, they will have access to 3 yrs of covered care (enough for treatment). Any funds over the $2,700 will go towards the greater Naledi initiative of building peace for women internationally. One larger initiative is to build a mobile breast and cervical cancer screening and education clinic to serve women and girls in their rural areas. 
The Organization: Amwe Movement is a cross-cultural organization that brings together women-identified folk and their allies to trek for peace. Locally, we band together to walk, bike, and backpack the land to restore our ancient and essential belonging to one another and the earth. Globally, our movement weaves together people across continents, races, and gender to celebrate moving together and in doing so raise funds for women's peace initiatives.
Amwe has partnered with Naledi, a Kenyan organization that serves marginalized and underserved rural communities of women and girls in addressing women's health and social justice head-on through building regenerative models of self-sufficiency, self-esteem, leadership, and socio-economic empowerment. Our peace ride event lies in the middle of Cancer awareness month. Meru county, where the Naledi community is located, has one of the highest rates of cancer, specifically cervical and breast cancer in women and girls. Due to its rural location, Meru also suffers some of the most economic challenges in access to health care. In response to the community's need, Naledi has been hosting 200-mile cycling fundraising events, gathering Kenyan ride teams to fundraise for medical screening camps. In response to their specific community need, they have been able to host several free medical and cancer screening camps over the past year, bringing together volunteer doctors and as many as 2,000 individuals per day, representing 40 different African tribes to provide screenings for these diseases that, when detected early, can be treatable.
Thank you for your donation and support in uniting footsteps for peace. 
Links to more info on Larger Organization fundraising goals (taking care of most immediate health needs of our community first) 
In Gratitude, 
-Amwe Team 
Cross-Cultural Expeditions 
Partnering Community- Naledi, Kenya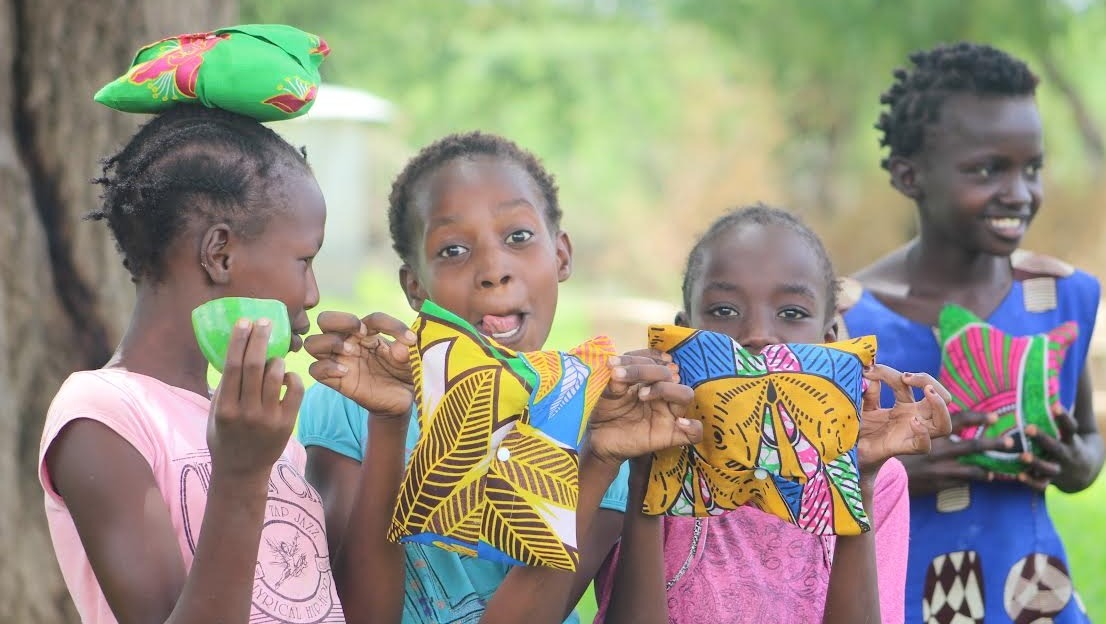 Community Waiting for Free Medical Screening Camp, Meru 
Founding Partners- Robert & Kens 
Organizer
AMWE Movement
Organizer
Los Osos, CA