Amesha Hagens- Sickle cell victim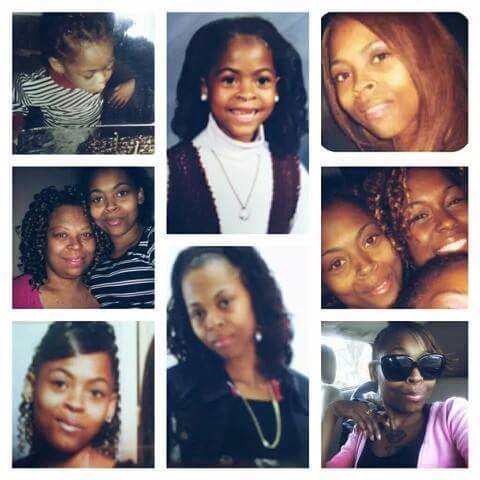 Amesha Hagens was born with Sickle Cell Anemia. It is a hereditary blood disease that patients are born with causing a lack of oxygen to be carried through the blood flow. This complication can lead to severe bouts of pain, succeptability to illnesses, organ failure, and even death. 
Even with modern medication, the average life expectancy for someone with Sickle Cell disease is between 40 and 50 years old. She made it to 30. The only true known cure is through a procedure known as a stem-cell . Due to the severity of Amesha's condition she was not a candidate for the procedure.
On August 9th 2017 (anniversary of her sister's death), she was admitted into the hospital due to having a rapid heart rate.
Her doctors had determined that she would need a heart ablation procedure done. On Monday August 14th her blood counts were too low and she was unable to undergo the surgery. That day, after complaining of swelling in her legs and shortness of breath Mesha blood pressure dropped and her heart slowed to a stop. Doctors were able to revive her and her heart begin to beat on its own. After her sister and other family members arrived Amesha's heart stopped once again and Dr's were able to revive her and put her on life support.
(an ECMO machine controlled her heart and lungs while she was in an induced coma)
As a child, Amesha was involved with many activities. She ran track and field for Omaha Housing Authority. Psrticipatong in the long jump and 400m run. She also loved to dance. With her sister and friends, she loved to choreograph routines and perform. Dancing was a social activity within the community of the Southside Terrace Apts. She was a cheerleader for the Heavy Hitters as well.
As a teen, she participated in less activities and her hobbies were placed on the back burner as her condition worsened. She began to receive monthly blood transfusions and visited the hospital more frequently.
Click below to view live video of Amesha: 
https://m.facebook.com/story.php?story_fbid=1815291632040303&id=100006784511675
As an adult, pain and sickness increased.  
On August 9, 2010, her oldest sister Akeia, passed away due to the Sickle Cell Disease and complications from pneumonia.
Depression set in for Amesha and a month after Akeia's death she had a case of pneumonia herself and had to be put on a ventilator. At that time, her family was worried they may lose her, fortunately she recovered. However, from that day on she spent more days in the hospital than out.
The thing that kept her spirits high was the love of her family... she had the desire to get well, be better and do better things to improve her quality of life. She went back to school and found employment. Eventually having to end both due to her health.
Amesha did not have any children of her own, but has a host of nieces, nephews, cousins, and friend's children that she showered with her love. They loved her very much and put smiles on her face when nothing or no one else could.
Family was EVERYTHING to Amesha. No matter how much pain she was in she wanted nothing more than to bring joy to others. She reached out to her siblings through text messages and Facebook post with positive reinforcements and inspirational quotes. She touched so many lives in such a positive way and in her last days her family was her positive force, being her strength and providing uplifting and heartwarming words that gave her the will to live, the will to fight...and she did, she fought, she fought as long as she could for her family.
Her heart begin to beat like a normal heart, she was taken off the ECMO machine, she gained consciousness, able to have nonverbal communication and squeeze hands, her blood pressure was being controlled with meds and her lungs were improving. Everything seemed to be going well and the family was very hopeful for a recovery.  
The early morning of August 25, 2017 something changed and Amesha began to decline.
 Her blood pressure lowered until she passed away. Her mother was present. The Family is awaiting results of an autopsy to gain more insight. 
A beautiful soul gone too soon! You will be missed, Amesha!!
(at one point oxygen level was 100% and was able to be lowered to 35%)
Due to her health conditions, life insurance was not affordable. The family of Amesha Hagens is asking for generous donations to bury their beloved daughter, sister, auntie, cousin and best friend. Anything helps.
Thank you in advance!
Rest eternally, Amesha ❤
Rest Eternally

Organizer