American Horrors Medical Fund
It is with great pain & sorrow that I must tell everyone that has contributed to Waka's gofundme that my wife & love & co-founder of American Horrors, has passed away after on the morning of Friday, February 23rd 2018.

After a long & bruising battle with Anemia, Colon Cancer finally took Waka away from us. She passed with no pain in the early morning by a window overlooking a horse ranch.

I wanted to thank each & every person who contributed, who shared our posts & campaign and those who are blood donors.

Blood donations saved Waka's life more than one time. For that, you are heroes.

I will be having a Celebration of Life for Waka at The Abby, in Lake Geneva in the Porto room on Saturday March 3rd, from 3pm to 6pm.

Flowers, cards or contributions for Waka's funeral fees can be sent to: Hart D. Fisher, 36 Liechty Dr., Williams Bay, WI 53191 or make a donation to Waka's gofundme here.

Waka would never have made it in life as far as she did if it had not been for all of you.

Thank you so much for your kindness.

For me... Elvis has truly left the building....

Sincerely,

Hart D. Fisher
The Hubby Monster...



The Co-Founder of American Horrors, Wakako, needs your help.
At around 2am the last Saturday night of September 2017,
Wakako Kawagoshi-Fisher
, co-founder of
American Horrors
& wife of horror creator
Hart D. Fisher
, nearly died from a collapse of her coronary system.
Her hemoglobin count (how much blood was in her body) had fallen to far, she didn't have enough blood in her body to maintain life functions, and was rushed to the hospital in the middle of the night when her husband, Hart, found her unresponsive & gasping for air.
Waka spent several nights in the
Intensive Care Unit
where the doctors worked around the clock to stablize her vital signs & get enough blood & nutrition into her body via a tap into her jugular vein in her neck.
Waka's condition has now stabilized
& she was released from the Urgent Care Facility after  lenghty hospital stay, just
in time to go home for her wedding anniversary with her husband, Hart, on October 31st 2017.

For that, we are very thankful for EACH and EVERY donation, share & kind comment posted for her.
She's been battling
Severe Anemia
for the
last 2 years
now and has had to have
multiple Blood Transfusions
.
It's been a grueling difficult fight.

Please help her with your donation today.
The last month Waka has been bedridden (her right leg is so swollen from lymphodema she cannot lift it on her own). For the last year and a half, her husband, Hart, has been her sole caregiver & running their business (American Horrors) alone.
Wakako needs your help.
Please Make a Donation.
For those that did not know,
Wakako Kawagoshi-Fisher is the co-founder of the 24/7 linear streaming American Horrors channels
with her husband, Hart Fisher.
#WomenInHorror Wakako Kawagoshi-Fisher
was in charge of programming for the original
American Horrors channel
launched on
Filmon.com
in October 2008 until her illness forced Waka to step down from her postition because she was no longer healthy enough to work.
Wakako is one of the many unsung female creators of horror
, editing much of the original programming on
American Horrors
(the bumpers, the American Horrors original tv series, the promotions & commercials), selecting what movies air & when they air,  she is a truly integral part of American Horrors & has enabled many other female horror directors with her support of their work & the support of the network.
"I've never been good at asking for help, but to take care of my wife, I do,
I need to ask for your help
with our medical debt &
ongoing medical treatments
for Waka's severe
life threatening anemia
.
Waka and I really & truly need help.
We recently moved from
Los Angeles
back to the midwest & I injured my back, then re-injured it, so our finances have already beens strained from all of the sessions at the Chiropractors and my Acupunturist.
Since the ER visits last year,
I've had a tooth pulled
(the molar that was cracked in half & a bad bacterial infection in my jaw) and
Waka has been going to her
Hyperbolic Chamber
treatments
(that cost
$1,000 a month
& of course
NONE of it is covered by insurance
), her own visits to the Acupuncterist & her regular GP that are helping her and we're drowning in excessive medical debt.
Waka's the love of my life
& I need your
help
to get Waka the best medical help she can get to keep her alive.
Waka means the world to me
, I've lost a lot of loved ones in my lifetime and for once, I'd like to keep one. I love my wife.
Please help me
to
help her
.
Make a donation, buy a comic book, rent a video on our website (www.americanhorrors.com) share our campaign, every single action you take is important in this fight for Waka's life.Each & every contribution matters.

Thank you so much for any help you can provide."
Hart D. Fisher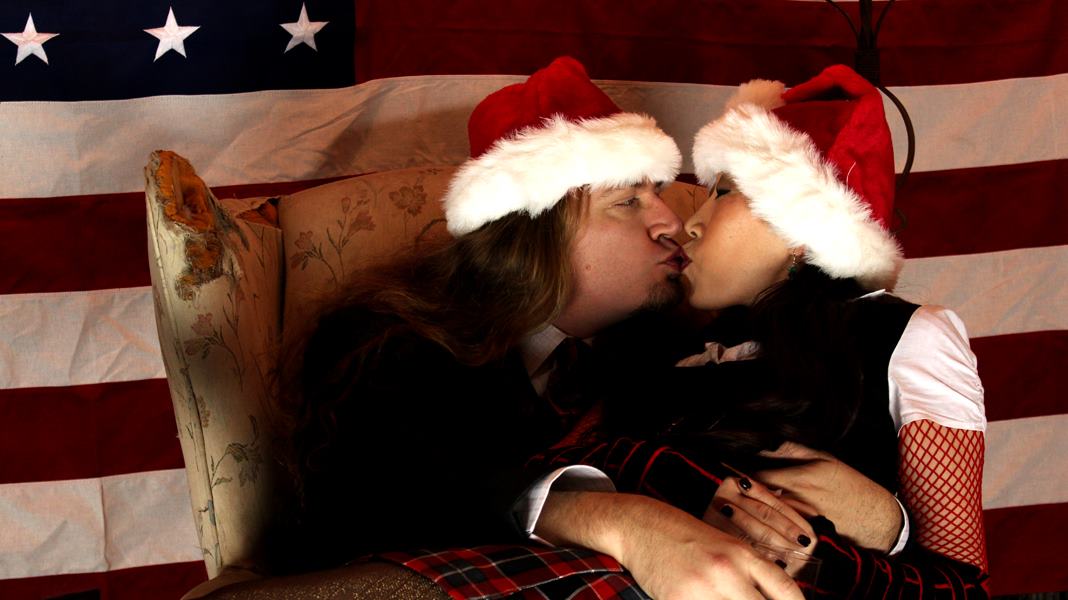 Organizer
Hart Fisher 
Organizer
Williams Bay, WI
#1 fundraising platform

People have raised more money on GoFundMe than anywhere else. Learn more

GoFundMe Guarantee

In the rare case that something isn't right, we will refund your donation. Learn more

Expert advice, 24/7

Contact us with your questions and we'll answer, day or night. Learn more