Hello sweet friends! 
We are launching this fundraiser today for Amelia's 18th birthday!.... 
We know, we can't believe it either, already 18! 
Most of you who are reading this already know that Amelia has severe autism and dravet syndrome, also known as severe epilepsy. This has affected her social skills and capabilities to live an independent life. Some of the biggest hardships to navigate on a day to day basis is nonverbal communication and social fear and anxiety when going into a new environment. With this fear and anxiety can trigger epileptic episodes, which is very detrimental to the body. She has always had a connection to animals, specifically dogs, she lights up socially, physically, and emotionally when they are in her presences. Our family knows that Amelia will benefit greatly from adopting a service dog. It will allow her to become more independent by being Amelia's voice in emergency situations, giving her comfort in new environments,  and having the best friend and companionship we all deserve.

For those of you who don't have the pleasure of knowing Amelia and would like more information, please feel free to ask questions in the comment section. My family and I would be more than happy to inform you! 


Service dogs are NOT CHEAP, that is why we are calling out to friends and family for help. 


Price breakdown- 
$1000 - Adopting the right dog 
$4000- Training in late summer 
$500- Adoption fees and responsibilities and driving to and from training. 

We are extremely grateful for your compassion toward finding our sweet girl a new best friend! 

With light, love, and gratitude
AMELIA and FAMILY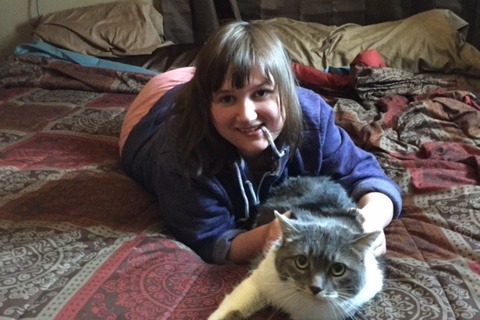 Organizer
Nichole Perlberg
Organizer
Niagara, WI