Amelia Rose Medical Expenses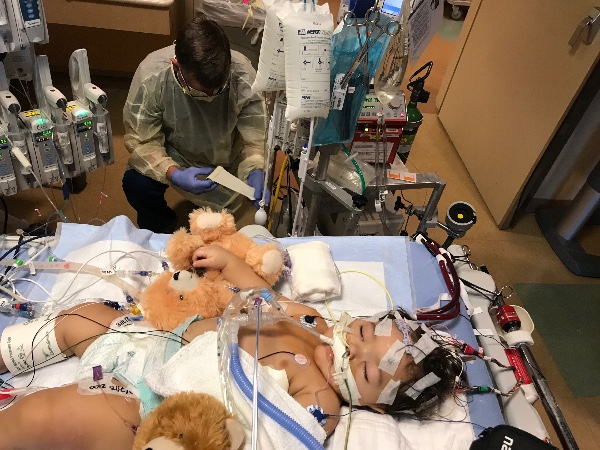 Patrick and Elizabeth llamas have a beautiful 9 month old daughter named Amelia Rose. She was recently diagnosed with H1N1 virus, RSV, MRSA and pneumonia as well as sepsis and has declined rapidly. Her lungs are very sick and weak and she has too much carbon dioxide in her bloodstream and not enough oxygen. They have switched up her medication and are giving her more abuteral. The Doctors see a little growth and hope everyday. They want her levels to get back to where they should be. They have her on an (ECMO) machine, which is an extracorporeal technique of providing prolonged cardiac and respiratory support to persons whose heart and lungs are unable to provide an adequate amount of gas exchange or perfusion to sustain life.
Once put in to place it will then get blood from the vein, add oxygen and then remove the carbon dioxide, to warm her blood and then return the blood to the artery and pump the blood through her body. It will bypasses her heart and lungs, allowing them to rest and get better. She is struggling for her life and is in critical condition. As expected, her parents have focused all their efforts and time on being with their daughter in the Intensive Care Unit. Unfortunately as we all know, these tragic events cannot be planned or foreseen and the added burden of bills and lack of funds has added stress to this poor family. If you would like to help ease the burden and keep them focused on the most important factor, which is the recovery of their daughter, please help. Anything will be greatly appreciated and recieved. If you cannot help financially, please add Amelia Rose to your prayers and ask God to bless this family with the recovery of their daughter. Thank you for your time and remember that Family is the most important part of life and you should cherish every moment you are blessed with them.
Organizer and beneficiary