Alltagsoper's "Hänsel und Gretel"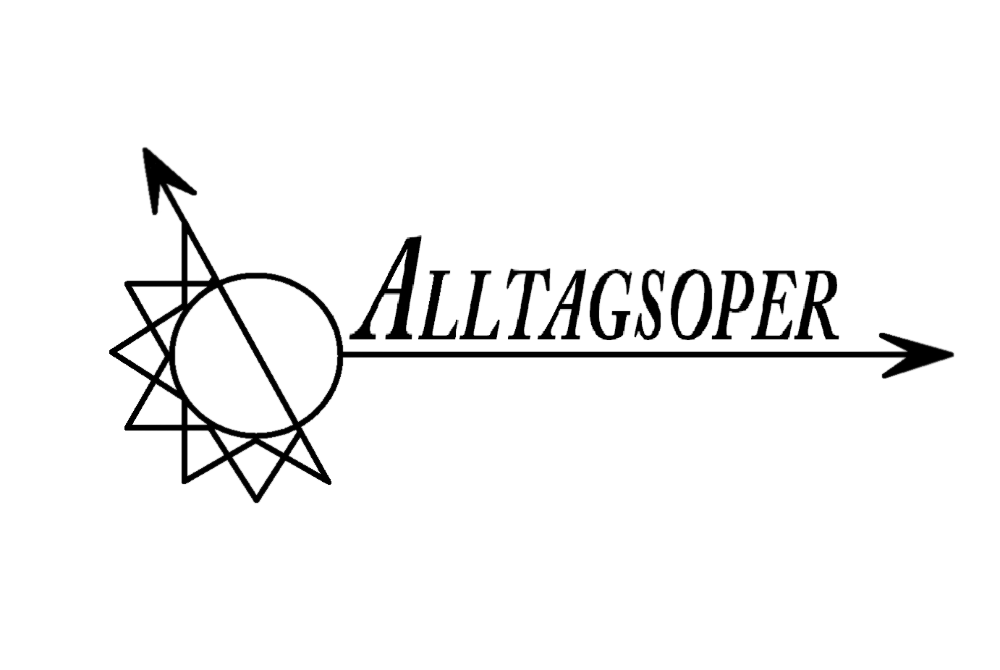 Alltagsoper
Opera to set your watch to.
We are a young opera company in Berlin.  Our premiere performance was Mozart's
Don Giovanni
  and it was a huge success with your help in funding! We were able to afford the wonderful space and the technical aspects that made it such a compelling production.
Now we are mounting a German favorite:
Hänsel und Gretel.  
We wil perform our brand new production on March 4, 5, and 6 and then we will take it to schools to perform for the children of Berlin. Being exposed to music from a young age is paramount!This opera will be a wonderful introduction or continuation of operatic education for all ages!
As you know, opera productions are expensive to put together.  Please help us make this production happen.  Your donations will pay for the venue, rehearsal spaces, set, costumes and travel expenses.
This is the first season for Alltagsoper - this is your chance to be part of something new and exciting!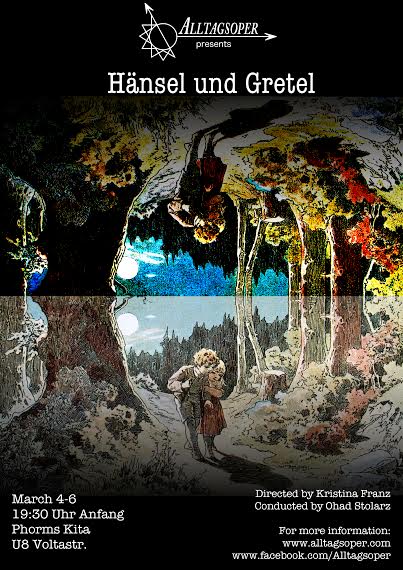 DONATION PYRAMID:
10€
= Your name listed in our program and website as a sponsor.
20€
= Your name listed in the program/website, and
a signed cast photo
. 
75€
= Your mugshot in the production, your name listed in the program/website, a signed cast photo, and
a recording of Hänsel und Gretel.
200€
= Your mugshot in the production, your name listed in the program/website, a signed cast photo, a recording of Hänsel und Gretel, and
a Happy Birthday video for yourself or a loved one from the Alltagsoper crew!
500€
= Your mugshot in the production, your name listed in the program/website, a signed cast photo, a recording of Hänsel und Gretel, and a Happy Birthday video for yourself or a loved one from the Alltagsoper crew, and
a private concert for you and your friends!
If you want to purchase tickets, please contact [email redacted].
Here's some more information about who we are and why we do what we do:
We are here to
intertwine all facets of art forms: music, drama, dance, acting, makeup, design…in essence: opera. We want to engage everyone especially; those with little to no experience of opera. There is a story for every single person inside the libretto and score. We have all experienced rapturous joy, devastating heartbreak, difficult decisions, moments of clarity juxtaposed with moments of rage, and of course the ever classic topic of love. Young love, mature love, unrequited love, beautifully painful love: Opera tells the simplest stories in the most extravagant ways. We want to share those with you and open up a forum to express, debate, and marvel over the music and productions.
We are here to
tell these stories to you thus giving young professionals a platform to perform and hone their craft. There is a figurative stage young musicians go through before reaching the literal stage where many times there are not many performance opportunities. Performing is a muscle that needs to be worked and pushed to develop. In the years after school and before the professional career begins, these muscles have the opportunity to become weak and Alltagsoper is here to give emerging professionals a place to essentially work out and not only build performing muscles, but also their resume. This isn't all about the musicians, however, but more about the relationship between the public and the performers sharing together in a live and moving experience.
We want to
reach out beyond the plush seats of the theatre and into communities such as nursing homes, refugee camps, and other vulnerable social groups that could benefit from outreach musical work using music as a form of therapy. Studies have shown that classical music lowers stress and promotes mental clarity. Let Alltagsoper (Everyday opera) be your apple a day.
We will
be using every forum at our disposal to engage one and all through social media, online journal updates and articles written by our company members, videos featuring the rehearsal process, stage makeup application, getting into character, and more, and using every opportunity to captivate veteran patrons of the arts and those who have heard nothing more than "The Habanera" from "Carmen". 
We want to
take your opera virginity. You always remember your first time and we will make it really special.
We just want to talk
and sing to you. We want your opinion, your questions, your doubts, your criticisms, your ideas. We want opera to be on your mind constantly like a lover who still hasn't call you back. We want to give ourselves to you as resources, entertainment, and colleagues in discussion. And we don't even know you yet! But we know we want you.
You will
be our witnesses to something amazing that will grow from the ground up. In November, you will be the first people to see an Alltagsoper creation in the form of Mozart and Da Ponte's essential "Don Giovanni". This is the most epic opera to kick off not only a season, but a company with. From the opening scene to the final triumphant note you will be squeezing the leg of the person next to you…even if you don't know them. Come be affected. Be mesmerized. Be aroused not only by the beautiful cast, but the sweeping music and story that are still as relevant as ever in modern society. Everyday something new will happen in the company and you'll be the audience that sees it from inception.
Organizer